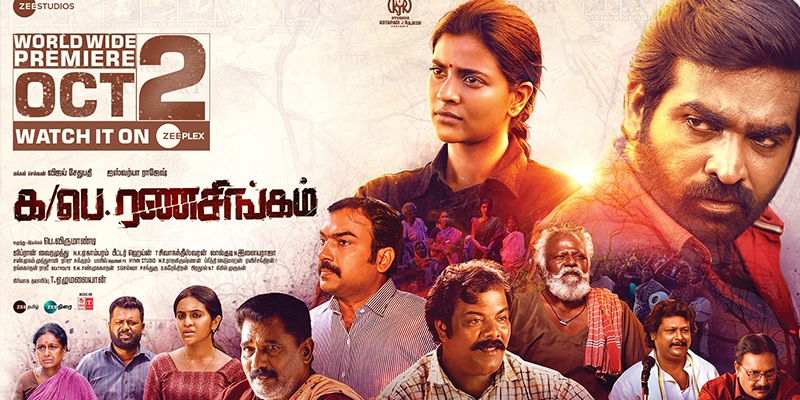 After months of wait, OTT has given something to cheer for Tamil audiences. Vijay Sethupathi and Aishwarya rajesh star in a story which is inspired based on real life story of a man who stands up for the society. Director Virumandi takes up a completely new novel concept and explores the deep rooted problems around the society which is rarely looked upon. VS and Aishwarya Rajesh both in their best self, casual and fit to role serve their purpose in this able drama.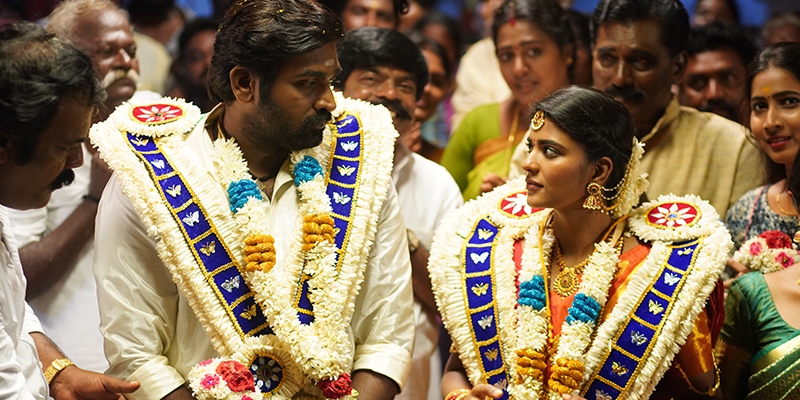 The film has ample dilemma, social drama, government unethical diplomacy and screams messages all over. Few minutes into the film and is evident the movie is going to have a plethora of social messages either that hits you straight from the dialogues or the situation. This becomes obvious when Ranasingam played by VS is a social activist whose voice is loud enough to garner the villager's attention as well as the district collector's. Speaking his heart out for the society; especially for water scarcity issues gets him in the center of action. He develops a liking for Aishwarya Rajesh who eventually marries him after some initial mandatory romance which blossoms out of curiosity and small-time fights. The film shuttles back and forth between timelines; it follows a pattern when Ranasingam is announced dead during a protest at his work in Dubai. This comes as a shock to Ariyanachi (Aishwarya Rajesh) who is just about getting ready for their first born. She recollects her good times and what Ranasingam stood for; values and values only.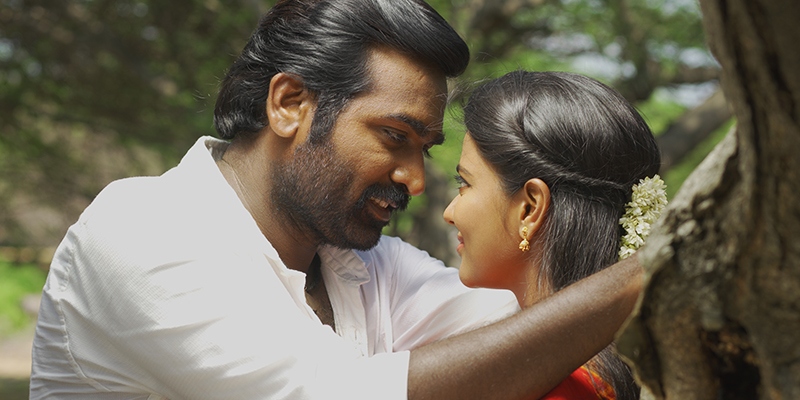 The news media publishes such articles in a corner, "Widow trying to get hold of spouse's body after major accident" or something like that. An article that catches the eye for a moment and then fades away. After setting tone of VS as a hard hitting social worker, it becomes rather really sad looking at the plight of Ariyanachi who tries in vain to bring back her husband's body from Dubai. Their marriage took place under stressful conditions and the fact that there is no proof; not even a photograph of their wedlock does no help to her. The diplomacy and the nuances that government bodies exhibit both in action and the process available for such situation is dreadful, giving a cold shoulder is the last thing someone wants. It starts with Vijay Sethupathi show, his calmness in a sense of fight with a right; how his love for standing up makes a slow mark on his wife who stands taller than him by the End of the day is remarkable. The drama is slow, there is no need to escalate a ploy which everybody understands; a desperate wife wanting to see her husband one last time. But the number of times Virumandi tries to re-iterate gets the screenplay all worked up to boredom.  
Its no surprise that Vijay Sethupathi starts to sheer the show, but Aishwarya Rajesh who struggles initially as an affectionate wife rises to her own accords in standing up against the imbalanced system. The only problem with the movie is when Virumaandi tries to dilute the story on to too many issues. Water scarcity, insurance scam, government negligence, too many traditional no good practices and the list goes on. He is quite ambitious and has a sense of originality but trying to fit in everything in a lengthy 3 hour drama becomes rather tiresome. After a point of time the movie just doesn't seem to end.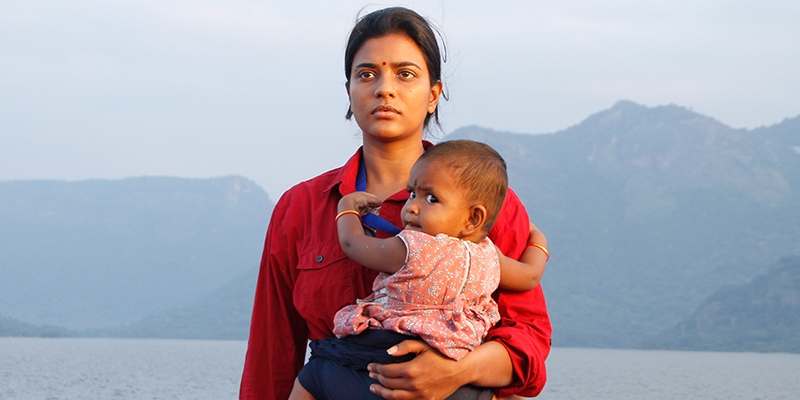 The songs don't make up too much of the screenplay, Ghibran is alright with his BGM. Rangaraj Pandey as the district collector, could have seen more of him. Everyone else in the film just go around VS and Aishwarya Rajesh. The end note leaves your throat dry with a shock, but the length of the movie plays spoilsport; good thing we have OTT, pause and play helps you to take enough breaks.
Rating: 3 / 5.0
Showcase your talent to millions!!
Write about topics that interest you - anything from movies to cricket, gadgets to startups.
SUBMIT ARTICLE
More
தமிழ் Movie Reviews
Mark Antony
Jawan
Kushi
Adiyae
King of Kotha
Jailer