Just one word 'Magizhchi'
IndiaGlitz [Saturday, June 11, 2016 • தமிழ்] Comments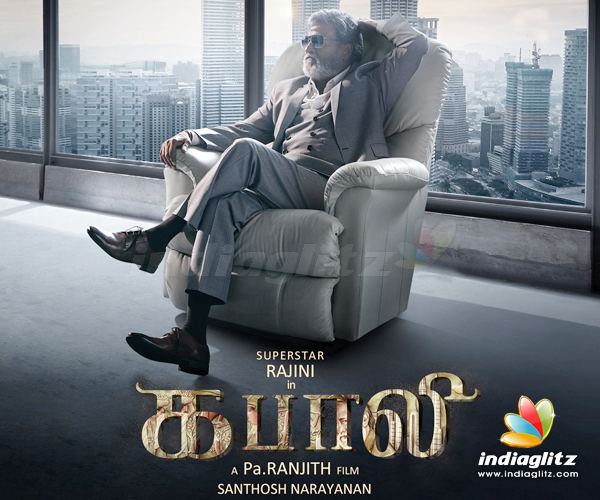 Santhosh Narayan's timeline is an interesting one as he had already attained cult status for his stupendous BGM scores in the last few years. For years, Superstar has been working with marquee technicians' and Santhosh finding his way straight to the Superstar itself is a testimonial to his superior talent. Ever since the teaser released, the music lovers are waiting for this album with extraordinary magnitude of expectations. Here we go!
Ulagam Oruvanukka -Ananthu, Santhosh Narayanan, Gaana Bala, Roshan Jamrock
Listen here
Lyrics : Kabilan, Vivek
After the evolution of Rajini as a Demi God, we have heard/seen close to a dozen songs for his 'Mass' introduction. This one is entirely different from the rest and may end up outsmarting them once the movie releases. This isn't the best, but at the same time, this doesn't sound anything close to what one could imagine. The lyrics give an idea that Rajini is coming back from an exile. Watch out for the lines, 'Mettukkudi Kooppadu Ini Naattukkulla Keakadhu', 'Naalai Namakke Vidiyum Vizhithu Poraadu'. Santhosh has brilliantly coupled the English Rap along with the anthem'ic chorus to evoke goosebumps.
Maya Nadhi - Ananthu, Pradeep Kumar, Swetha Mohan Listen here
Lyrics : Uma Devi
SaNa's favorite Pradeep makes his presence in this mild pathos. Santhosh has the niche to deliver memorable interludes and most of them conveys a story on its own. The best part of his interludes are they do not deviate from the core tune unnecessarily. The masterstroke of the song is, SaNa delivering two different notes with two guitars at the same time.
Veera Thurandhara–Gana Bala, Lawrence, Pradeep Kumar,Roshan Jamrock Listen here
Lyrics: Uma Devi
The album heads on to the soft rock genre. The song catches our attention immediately once it starts its journey. The lyrics continue to voice for the upliftment of the suppressed class throughout the song. Rajini gets his due as well, 'Un Nilai Thaandi Malai Uyaruma', 'Make way for People's champion'. The sound of bullets from the guns comes as a sweet surprise and produces a 'Shootout' feel .
Vaanam Parthen – Pradeep Kumar Listen here
Lyrics: Kabilan
This one is Santhosh's special. He plays to his strength by delivering a stream like melody. The song defines the history of the lead character. The composer has taken the backseat by letting Pradeep to rule this number. 'Nathiyena naan Ododi Kadalianai dhinam thedinen' should be summarizing the sketch of Rajini's character.
Neruppa Da : Arunraja Kamaraj Listen here
Lyrics : Arunraja Kamaraj
Like the title of the track, this one is absolute golden fire. The blazing guitar portions which we heard in teaser serves as a starter and Arunraja Kamaraj tops it up with his volcanic vocals to round this one as a sheer stunner. The track does slow down for a while, like how a fast bowler gears up before bowling a lethal bouncer.
Sa Na gets everything perfect with regards to orchestration, sound mixing, and string section. The song offers vocals of Rajini uttering, 'Bayama? Enakka?, 'Magizhci', and the 'Naan Vandhuttenu Sollu' dialogue bit.
Pick(S) of the album – Ulagam Oruvanukka, Veera Thurandhara, and Neruppu Da.
Verdict – Santhosh Narayanan has scripted a new grammar for Superstar and it is going to be pretty hard for others to outdo it.
Stars : 3.75/5