Did Kamal indirectly attack Rajini?
Friday, August 11, 2017 • Tamil Comments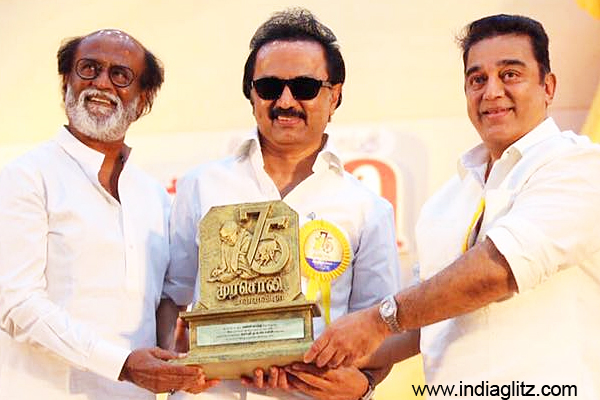 Kamal Haasan's speech in the Murasoli 75th anniversary and his subsequent tweets have raised speculation among political analysts that he may be initiating a veiled attack on his contemporary Rajinikanth.
Speaking at the Murasoli event Kamal stated that he initially thought about sitting in the audience with Rajini but changed his mind and took to the stage as self respect is more important than self defense.
Later in the evening Kamal tweeted in chaste Tamil another cryptic poem which when roughly translated could mean, "Don't hesitate for too long, the seed of revolution is in an individual's mind... Don't run ahead and push me behind and don't lag behind and delay me...Walk with me for the ultimate winner is not me but us.
Only Kamal can truly explain his poem but till then it will mean different things to different people according to their perceptions.
Actress Photos
Muskan Sethi
Sony Charishta
Rashi Khanna
Sneha Gupta