Details of the First Tamil film to be distributed by Warner Bros. Pictures
Saturday, January 28, 2017 • Tamil Comments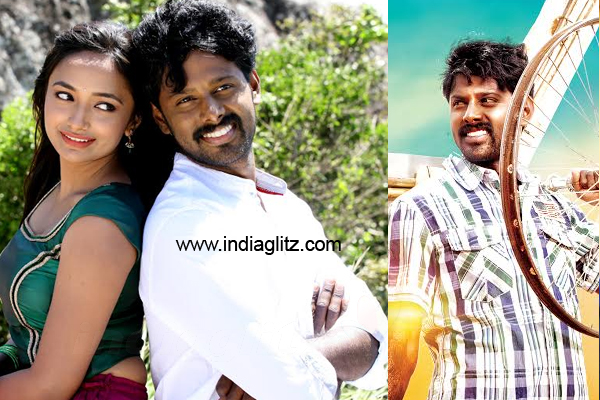 Warner Bros. Pictures will distribute Writer & Director Arun Chidambaram's upcoming Tamil film 'Kanavu Variyam' in India. This will be the 1st Tamil and South Indian film Warner Bros. Pictures will be distributing pan India.
Denzil Dias, Managing Director of Warner Bros. Pictures India says, "Kanavu Variyam is a socially relevant film about the lives of common people that not only entertains but is also aspirational. After receiving recognition and appreciation across various international film festivals, we are proud to be bring the film to Indian audiences"
Arun Chidambaran quit his lucrative job in United States of America and returned to Chennai, India to pursue his dream and passion in Cinema. Now he is the writer and director of 'Kanav Variyam'
'Kanavu Variyam', a commercial entertainer based on power-cuts in villages across Tamil Nadu has won 7 International awards and 15 International honors from 9 countries. It' is the first Indian film to win two prestigious Remi Awards. Previous recipients of Remi award include Steven Spielberg (Jurassic Park), Ang Lee (Life of Pi), Ridley Scott (Gladiator), George Lucas (Star Wars), Francis Ford Coppola (The GodFather). Arun Chidambaram also becomes the first Indian Director to win 2 Remi awards.
Apart from playing the lead role and directing the movie, Arun has also written the Story, Screenplay, Dialogues and Lyrics for 'KanavuVariyam'.
Jiya (Introducing) plays the heroine. The remaining star cast include Ilavarasu, Black Pandy, Prof.Ku.Gnanasambandan, YogJapee and SendhiKumari. Music is by Shyam Benjamin, Cinematography is by S.Selvakumar and Editing is by Gaugin.
'Kanavu Variyam' has been produced by Arun's father Dr.A.Chidambaram and Karthik Chidambaram for DCKAP CINEMAS.
Related News
Actress Photos
Pooja Hegde
Eesha Rebba
Shyamala
Anupama Parameshwaran