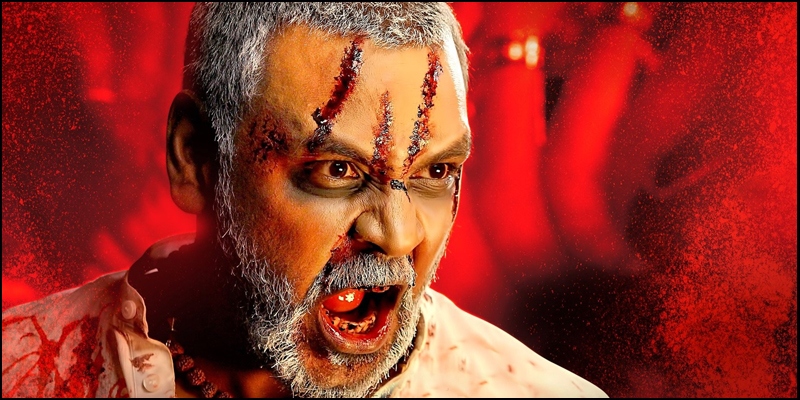 Kanchana 3 - Extremely cliched horror-comedy that works rarely
Four years after the third installment in the Muni series, Kanchana 2 released, Raghava Lawrence is back with the fourth movie in the series - Kanchana 3/ Muni 4. With the trailer and promos giving a sense of deja vu, let's see what surprise Kanchana 3 has in store.
The ghost fearing Raghava (Lawrence) and his happy family comprising his mother (Kovai Sarala), brother (Sreeman), sister in law (Deva Darshini) and their daughter set out to Coimbatore for a family function, and there, the whole family including Raghava's cousins (Vedhika, Oviya, Nikki Tamboli) witness strange, scary incidents, and Raghava getting possessed. The subsequent events lead to the revelation of another character Kaali (Lawrence again) and how an evil minister Sankar (Tarun Arora) and his brother Bhavani (Kabir Duhan Singh) ruined Kaali and lover Rosy and their Ashram. Now how Raghava helps Kaali achieve his revenge is what the movie is all about.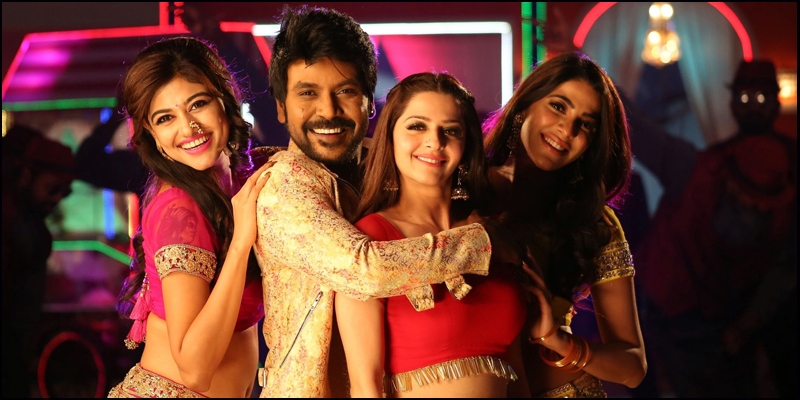 Raghava Lawrence is back as the forever frightened Raghava who has a fun time when it comes to romancing his heroines, and as the contrasting Kaali is filled with mass,and the getup and dialogues (though cliched) are apt. The three glamorous heroines Oviya, Vedhika and Nikki Tamboli have nothing more to do other than trying to woo Lawrence and all of them indulge in overacting, in the name of being funny. The fun trio Kovai Sarala - Deva Darshini and Sreeman provide the comic relief as usual, though it gets way too monotonous and over the top this time. The antagonists Tarun Arora and Kabir Duhan Singh are stereotypical and don't look menacing.
The first half of the movie is a repeat of the Kanchana series episodes, with the only change being three heroines in place of one, and all of them have no inhibitions in glamour that they roam around their house amidst family members in extremely skimpy outfits, no families would witness. After several unwarranted songs, illogical sequences and glamour, the movie reaches conflict point in the interval, in usual Kanchana style.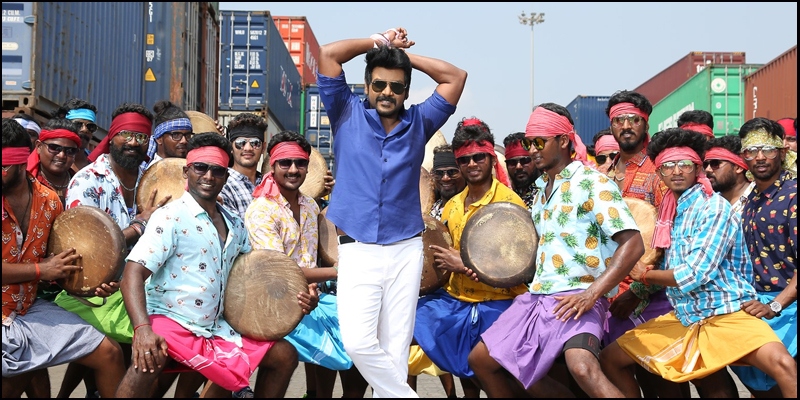 The second half of the movie establishes the second character Kaali, and while the flashback itself is extremely cliched, Lawrence makes it tedious with three back to back songs towards the climax. And the movie culminates with a typical Amman arrival, except that this time we've got a whole new exorcists vs Amman plus Aghori combo, and the climax is a damp squib.
Background score by Thaman is loud, while the songs from Doopaadoo fail to impress. Vetri's visuals capture the template sequences perfectly while  editing by Ruben must have been better, especially with respect to song placements.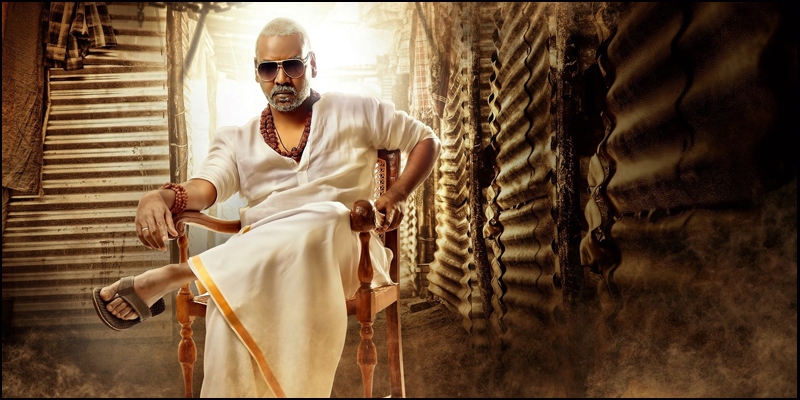 Raghava Lawrence is back to what he does best - the horror comedy franchise he had established with Muni/Kanchana series, and this around he has chosen to remake Kanchana 2, with the new change being three heroines in place of two (excluding the fourth heroine in the flashback), and an extraordinary new concept of Aghori vs Exorcists combined with the divine power of Amman. The movie strictly follows the Muni template, and even as Kovai Sarala and team try to evoke laughs with crass lines and body language, Vedhika, Oviya and Nikki Tamboli annoy audience in the name of luring Lawrence, as none of them could get their expressions right, and their overacting and non sync dialogues just add to the woes. It's obvious that the costume designer of the movie must have had an easy job, as the heroines, supposedly a part of a family following traditions, prance around in bare minimal attires. While usually the movies of the franchise will  have more episodes of Raghava character giving fun moments, this time the character is completely letdown and Kaali character, though cliched, takes precedence. With every installment of the series, the villains have been getting less powerful and this time, despite two villains, they look like loud caricatures than menacing. Despite predictability and monotonous episodes, Raghava Lawrence has aced the art of attracting B and C audience with his packaging of glamour and horror with comedy flavour, and Kanchana 3 will find patronage from B and C as well, and end profitable. Replete with cliches and loudness, as Kanchana 3 arrives to an end with the introduction of exotic Exorcists into the franchise, you're being thrown the scariest part of the movie - Kanchana 4/Muni 5, coming soon, and that's when you'll scream loud in fear, in the whole runtime! 
Verdict: Extremely cliched horror-comedy that works rarely.
Rating: 2.5 / 5.0
Showcase your talent to millions!!
Write about topics that interest you - anything from movies to cricket, gadgets to startups.
SUBMIT ARTICLE
More
Tamil Movie Reviews
Kuruthi Aattam
Yenni Thuniga
Poikkal Kuthirai
Gulu Gulu
Jothi
Dejavu