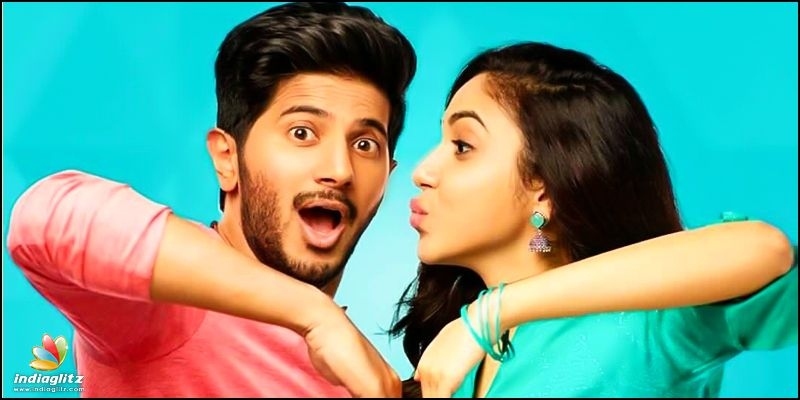 KKK : Fun with enough twists for an engaging thriller.
KKK has been delayed quite a few times owing to various reasons and there were days with speculation that the movie will never see the light. The thing about delayed movies is it loses the sheen and not many flicks do well when postponed, but Kannum Kannum breathes freshness in its screenplay, direction and casting; could be one of the cat and mouse games that has an unusual mix-up of romantic backdrop yet still has the potential to entertain.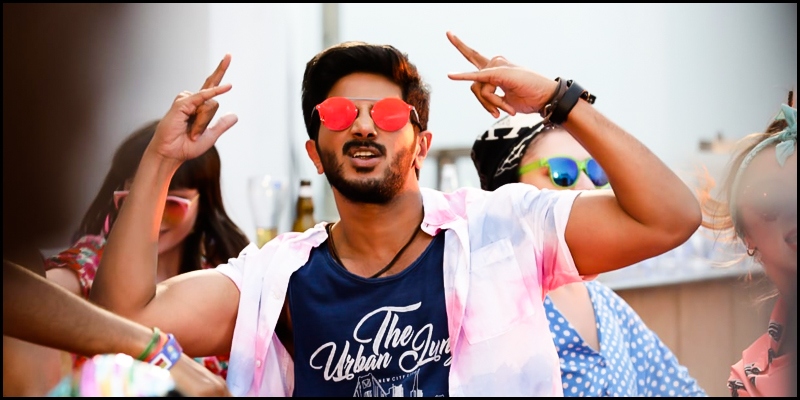 Dulquer and Vijay TV anchor Rakshan are two carefree youth, they party hard and live their lives to the fullest by earning money through online fraud. Being strong with computers have given them freewill in looting money under the pretext of online shopping. All is well for them until they meet the love of their lives – Ritu and Niranjana. The lead up to romance is straightforward and makes you assume there is nothing new about Desingh's romance pattern, some enforced romance and weak comedy makes the screenplay in desperation to kick off the much-needed adrenaline. They decide to give up their misdeeds and head out to Goa and settle for life with their loved ones doing something honest, but fate has other plans and director Desingh brings a volley of twists and turns. Enter GVM as DCP who heads out to unearth the scheme of online fraud, the director suddenly seems to be on an acting spree; his presence sometimes is menacing, although it takes time to accept the ace director as an actor.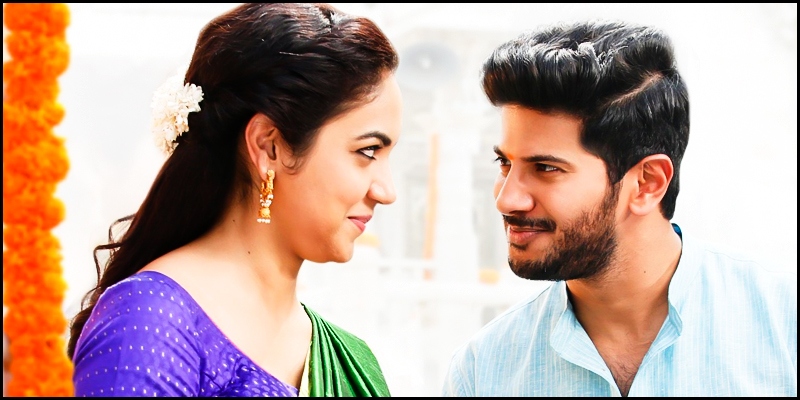 The screenplay gets into the thick of things after the interval when the director gets ready to spring loads of surprises, the debutant deserves applause for treating the storyline with romance, some lighthearted comical banter, thrills and surprisingly emotions too. There is a feel of Irumbuthirai to KKK, the core of the plot rides on online fraud, but because the screenplay is racy and entertaining the audience is kept on edge of the seat. With a few good twists and turns, it's best to not reveal much spoilers and watch in theatres for its sheer goodness. There are some low lights where logic goes for a toss, there are situations where movie gets too dramatic. The problem with thrillers, especially when it involves technology is the expectation is usually there is not too much scope for logical flaws; KKK takes some liberty but that doesn't damage the core of the script. The songs to play spoil sport; even though BGM from Masala Coffee does have its effect. Before the twist's hits, there is a sense of predictable approach, again these are not major loopholes and tend to be forgiven.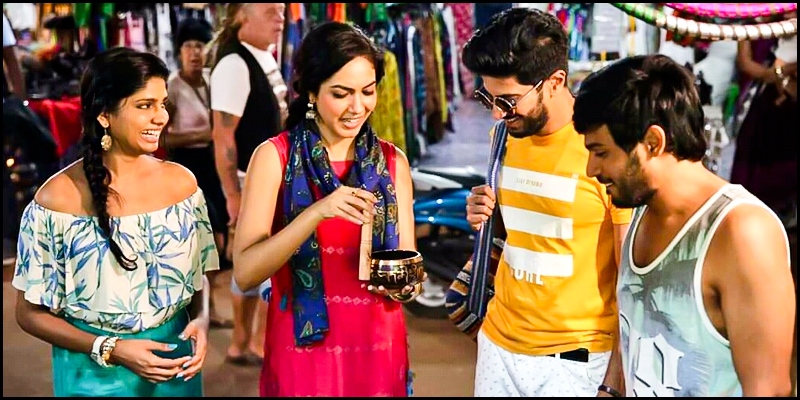 Big chunk of credit should be given to the newbie director, he has convinced the viewer with his knack of engaging storytelling. Dulquer, Ritu, Rakshan, GVM and Niranjana seem perfect for the cast. This could be Dulquer's comeback to Kollywood; he is an abundance of talent no doubt and has always been looking to prove himself big time. Rakshan seems midway between being a comedian and a sidekick; but appears to have a promising career ahead. With a flurry of movie references from Superstar to Maniratnam, they are alright but we have seen the trend enough. GVM is the surprise package, watch out for his unusual role. The visuals are scenic and energetic as the major chunk of movie seems to be taken across different holiday spots; in addition to some cinematography.
Verdict: A cat and mouse game that rides high on entertainment quotient.
 
Rating: 3 / 5.0
Showcase your talent to millions!!
Write about topics that interest you - anything from movies to cricket, gadgets to startups.
SUBMIT ARTICLE
More
தமிழ் Movie Reviews
Conjuring Kannappan
Annapoorani
Kuiko
80s Buildup
Chevvaikizhamai
Jigarthanda DoubleX