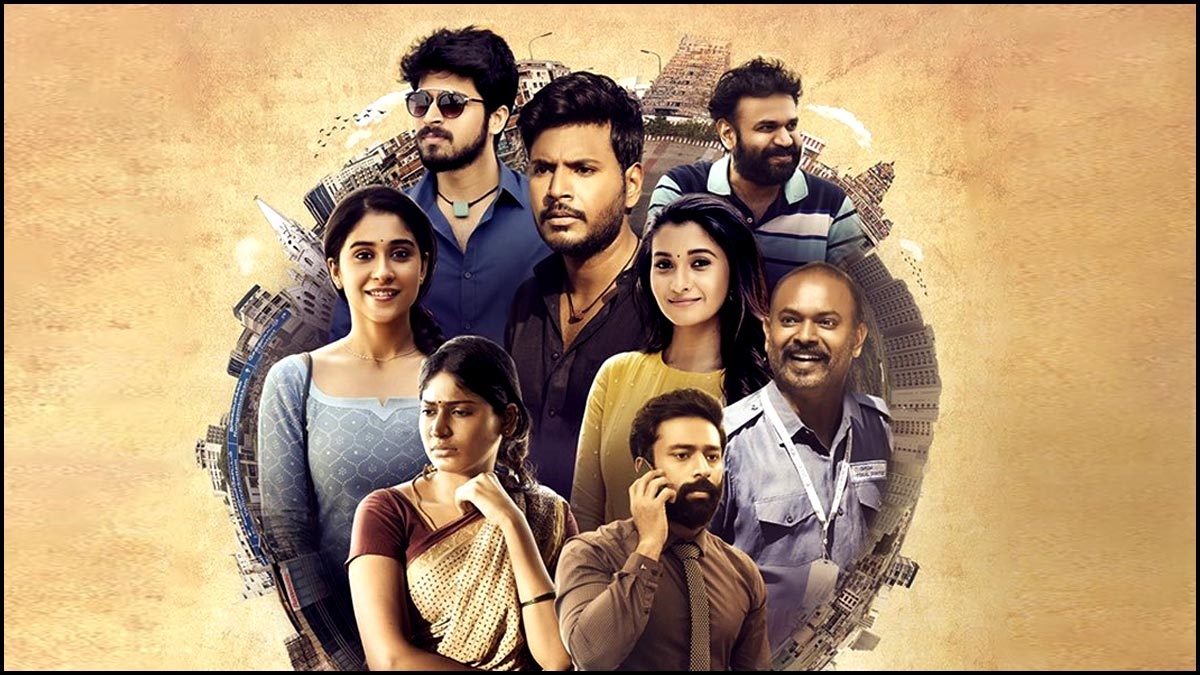 Kasada Thapara  - Vijayalakshmi, VP and Harish Kalyan standout in this novel attempt
Director Chimbu Devan known for adopting out-of-the-box ideas to drive his films has yet again come up with a novel attempt backed by Venkat Prabhu.  Will his hyperlink screenplay that mixes the Vantage Point and Butterfly Effect theories satisfy all sections of the audience remains to be seen.
'Kasada Thapara'  is made up of six interconnected storylines, each with its own core with the main characters in one story impacting those in another and yet another.  Here there is no good or bad or justice or injustice but a chain reaction that sets in motion all the events that connect in the end.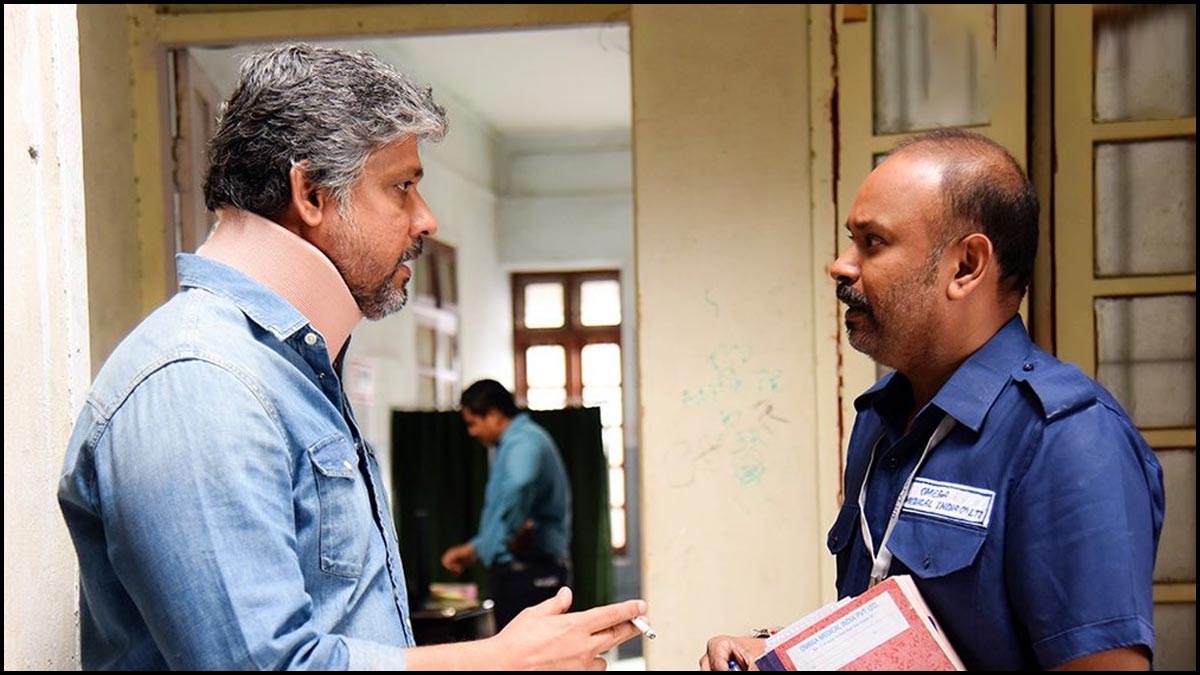 The first episode is refreshing in its very casting as we get to see Regina Cassandra and Premgi Amaran as unlikely lovers.  Both have delivered neat performances but their story is left hanging in the overall scheme of things.  The next episode features Sampath as a gangster who wants his son Shantanu Bhagyaraj to lead a normal life in Germany.  He is killed in an encounter and the son has to now take his place but is it what it seems to or something more sinister lurks beneath.  This episode is the weakest link in the film but has a surprise twist that works and a fine effort from Shantanu Bhagyaraj.
The third episode is about a cop played by Sundeep Kishan who is forced into the encounter team even though he is against killing and his wife Priya Bhavani Shankar would even leave him if he continues.  Why the reluctant cop finally goes on an encounter spree is what this one is all about.  Sundeep, Priya and the entire cast are convincing in their performances and the story connects well to others that precede and follow.  The fourth episode is about a young man Harish Kalyan from a backward family who would do anything to become rich and schemes his way to the top.  His actions impact the next story the most and performance-wise the young actor nails with his style and swag.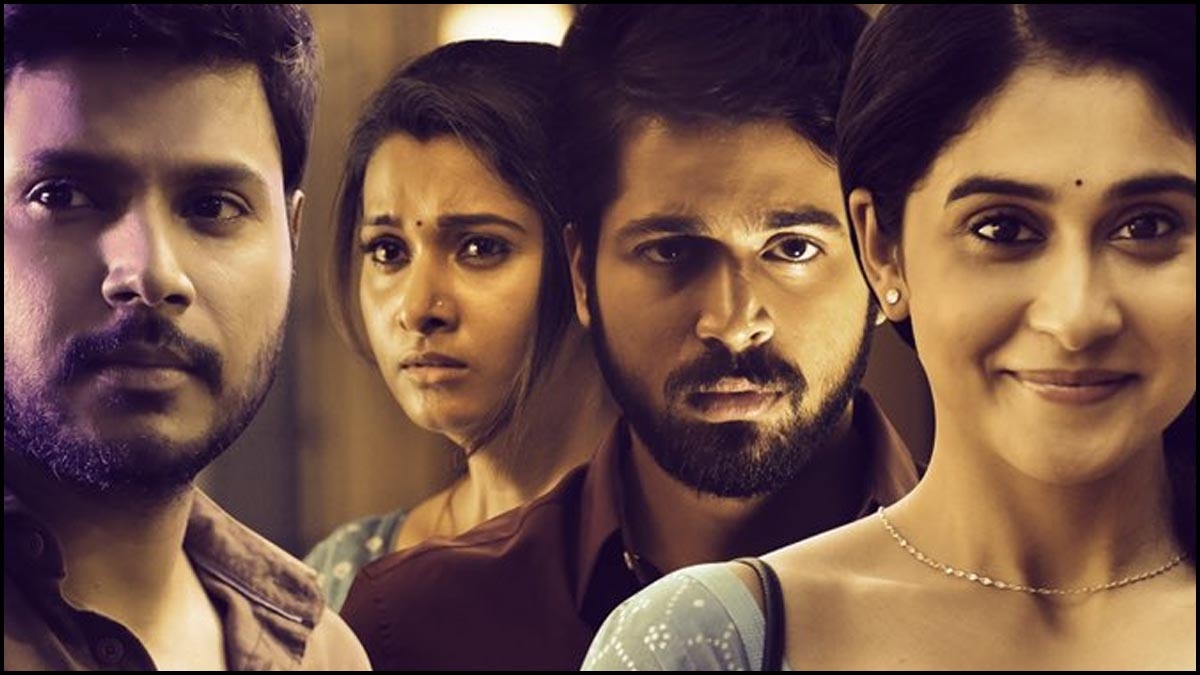 The fifth story is about a widowed maid Vijayalakshmi who has a little son who along with other children of the area becomes seriously ill due to Harish Kalyan's character.  Her story is about how a mother would do anything for the sake of her children which is highlighted when a thief steals her only piece of jewelry from her.  The standout performer in 'Kasada Thapara' is undoubtedly Vijayalakhsmi who scores in every scene.  Especially her dedication to her craft is on display when she performs an all-out physical action sequence that is highly challenging to her as an actor as well as a woman.
The final story is about a family man played by Venkat Prabhu who works as a driver to a pharmaceutical company owner and due to his loyalty agrees to go to prison for mass murder.  The story is strongly connected to all the other stories and is also the most emotionally moving in terms of performances as well as Vijay Milton's camera, Santhosh Narayanan's music, and Antony's editing.  Venkat Prabhu who is known for his jovial nature does not even remind that the audience even for a second and instead moves them with his intense performance conveying his sad predicament.  He is well complemented by Sija Rose who plays his wife.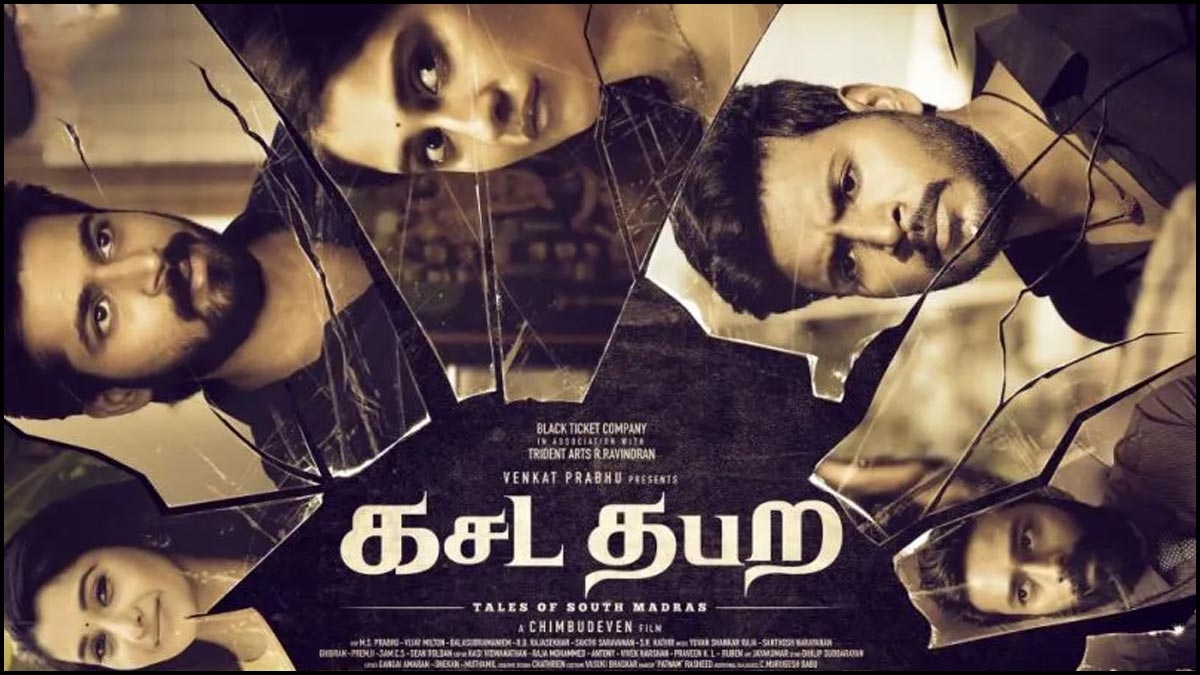 Technically the film gives a new experience especially the tunnel vision adapted in the Shantanu and Vijayalakshmi episodes.  Six cinematographers and the same number of music composers and editors have worked in it.  The most notable are Ghibran whose song about motherly love is touching in the fifth episode and the cinematography of Vijay Milton and the music of Santhosh Narayanan elevate the final chapter to high standards.
On the downside, the first two episodes lack depth and if not for the twists turn out to be unconvincing.  The core themes when connected in the end do not give a high to the audience.  The pace is uneven and one cannot help feeling that all the chapters could have had the same depth of the final two.
Chimbu Devan has once again gone for a novel attempt and deserves praise for always staying off the beaten track.  Venkat Prabhu wins big as an actor as well as a producer.
Verdict : Go for this novel attempt that has its share of stellar performances and satisfying moments 
 
Rating: 3 / 5.0
Showcase your talent to millions!!
Write about topics that interest you - anything from movies to cricket, gadgets to startups.
SUBMIT ARTICLE