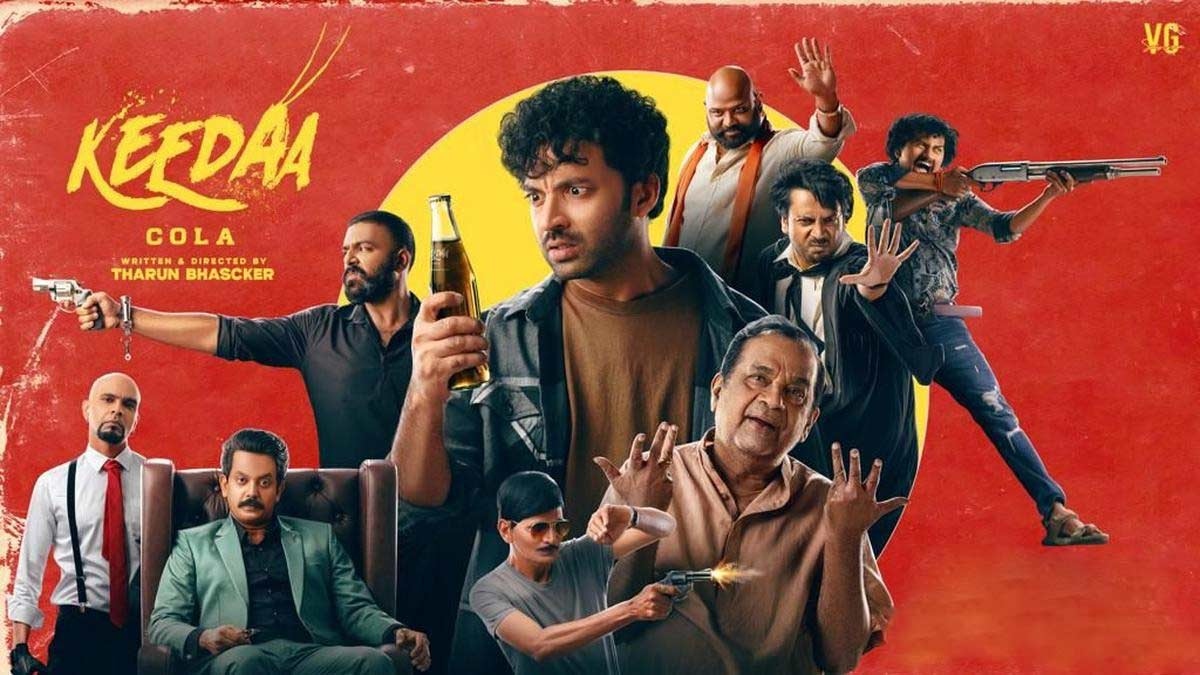 Tharun Bhascker's 'Keeda Kola' has ignited immense anticipation, primarily driven by the inclusion of the comedy maestro Brahmanandam. The excitement soared even higher with the release of the uproarious teaser and trailer. Let's delve into how "Keeda Kola" has left a lasting impression on the hearts of movie enthusiasts.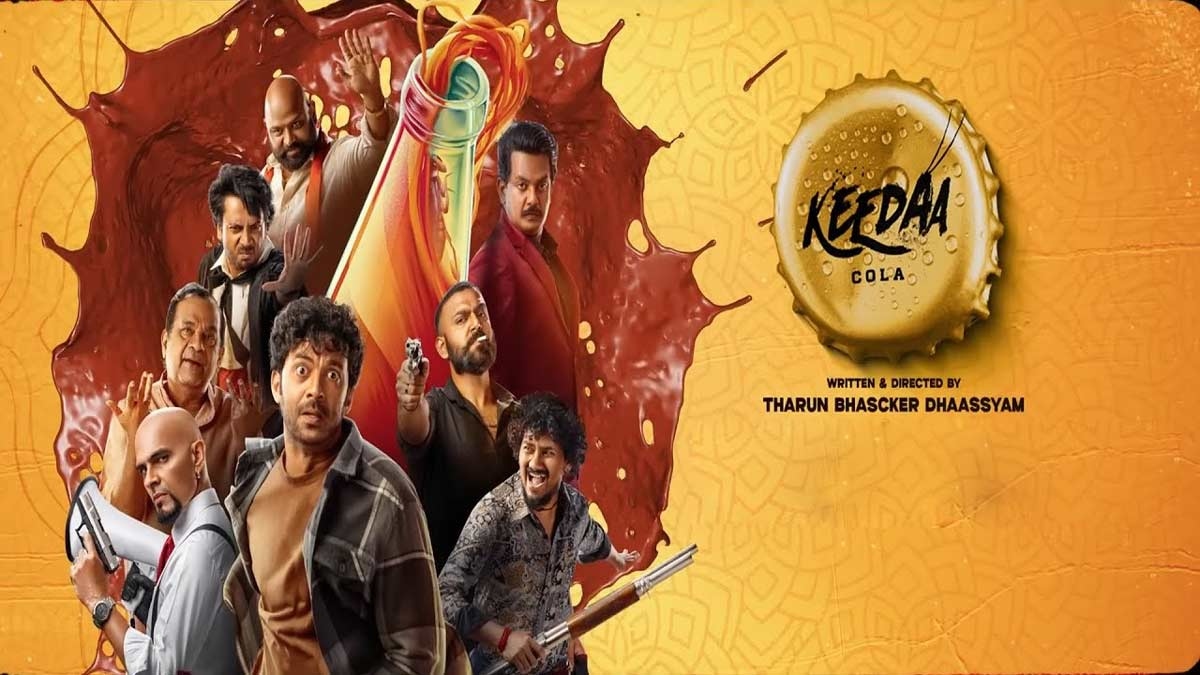 Story:
Vaasthu (Chaitanya Rao), who grapples with a stammering condition, suddenly finds himself entangled in a legal predicament, all thanks to a patient simulator Barbie doll. Desperate for a financial rescue, he embarks on a quest to secure the required funds. By his side is his ailing grandfather Varadharajulu (Brahmanandam), who is facing health issues, and their friend and lawyer, Lancham, also known as Maridesh Babu (Rag Mayur).
Simultaneously, Jeevan (Jeevan Kumar) nurtures political aspirations, aiming to become a mayor, and he persuades his somewhat reluctant brother Naidu (Tharun Bhascker) to support his endeavor. Their efforts are further bolstered by Sikander (Vishnu Oi). Strangely, they all discover a potential solution in a peculiar entity known as "Keeda Kola." The story delves into the mysterious connection between Keeda Kola and their predicaments and how the CEO of the Kola company (Ravindra Vijay) and his problem solver, Shots (Raghu Ram), become integral to the unfolding events.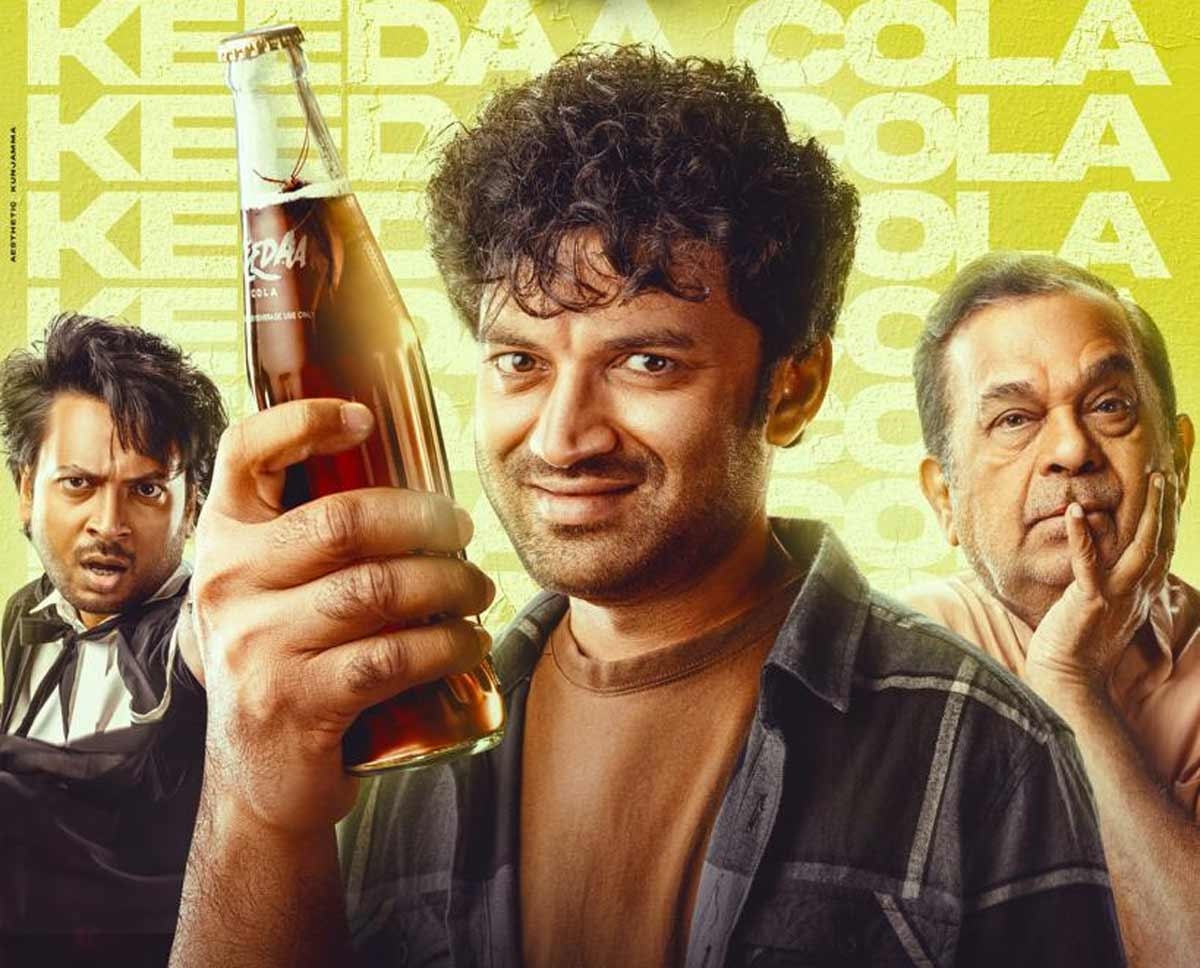 Analysis:
Tharun Bhascker's choice of story in "Keeda Kola" possesses all the ingredients to captivate the younger audience. While the narrative might have its fair share of logical gaps, it manages to keep viewers engaged with its fast-paced screenplay. Tharun Bhascker's primary focus appears to be on providing entertainment tailored to modern moviegoers, incorporating scenes that particularly resonate with the younger generation.
An innovative and unique concept involving a "keeda" (cockroach) in a cola bottle is cleverly interwoven into the story's fabric, adding a touch of humor and intrigue. Tharun Bhascker's approach to humor centered around the "keeda kola," succeeds to a considerable extent. Younger viewers are likely to appreciate this comedic element, even though the storyline might not offer groundbreaking material. The witty dialogue further contributes to the film's appeal, engaging the audience.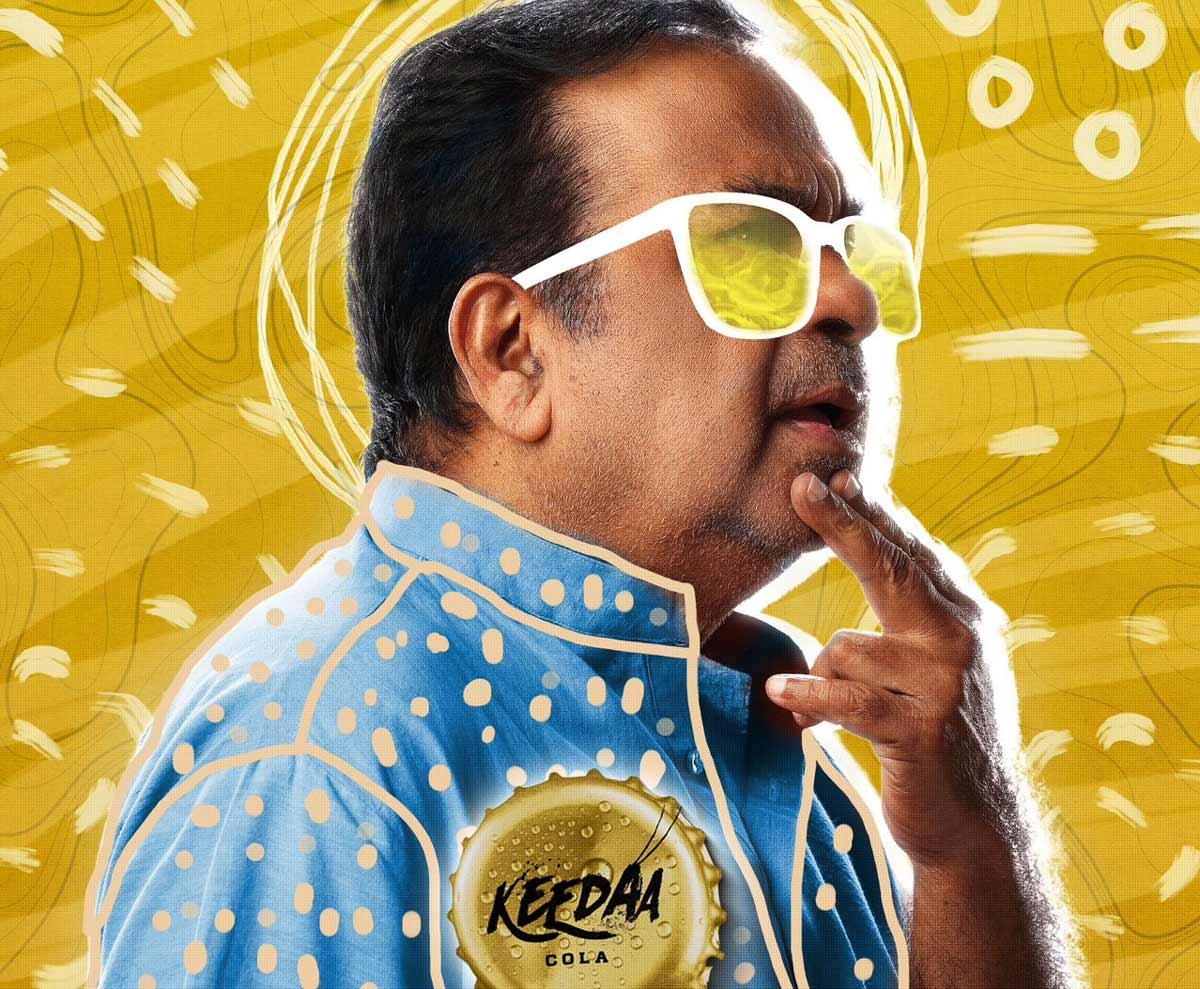 Tharun Bhaskar demonstrated his prowess in crafting intriguing characterizations for the entire ensemble, skillfully extracting the best from both the cast and the crew. However, where his efforts fell short was in providing a coherent storyline that could have elevated the performances and the narrative to new heights. The presence of several peculiar scenes added a touch of amusement, particularly appealing to the younger audience, but perhaps not resonating with all cinephiles. Regrettably, the climax, which held the promise of a riveting conclusion, failed to deliver the powerful ending the film deserved.He could have turned first half into more entertaining and interesting.
It's worth noting that Tharun Bhascker could have harnessed the experience of veteran actor Brahmanandam more effectively, potentially taking the film to greater heights. Brahmanandam, making a return to the screen after a hiatus, makes his presence felt despite being confined to a wheelchair. His sharp one-liners leave a lasting impression and amuse the audience.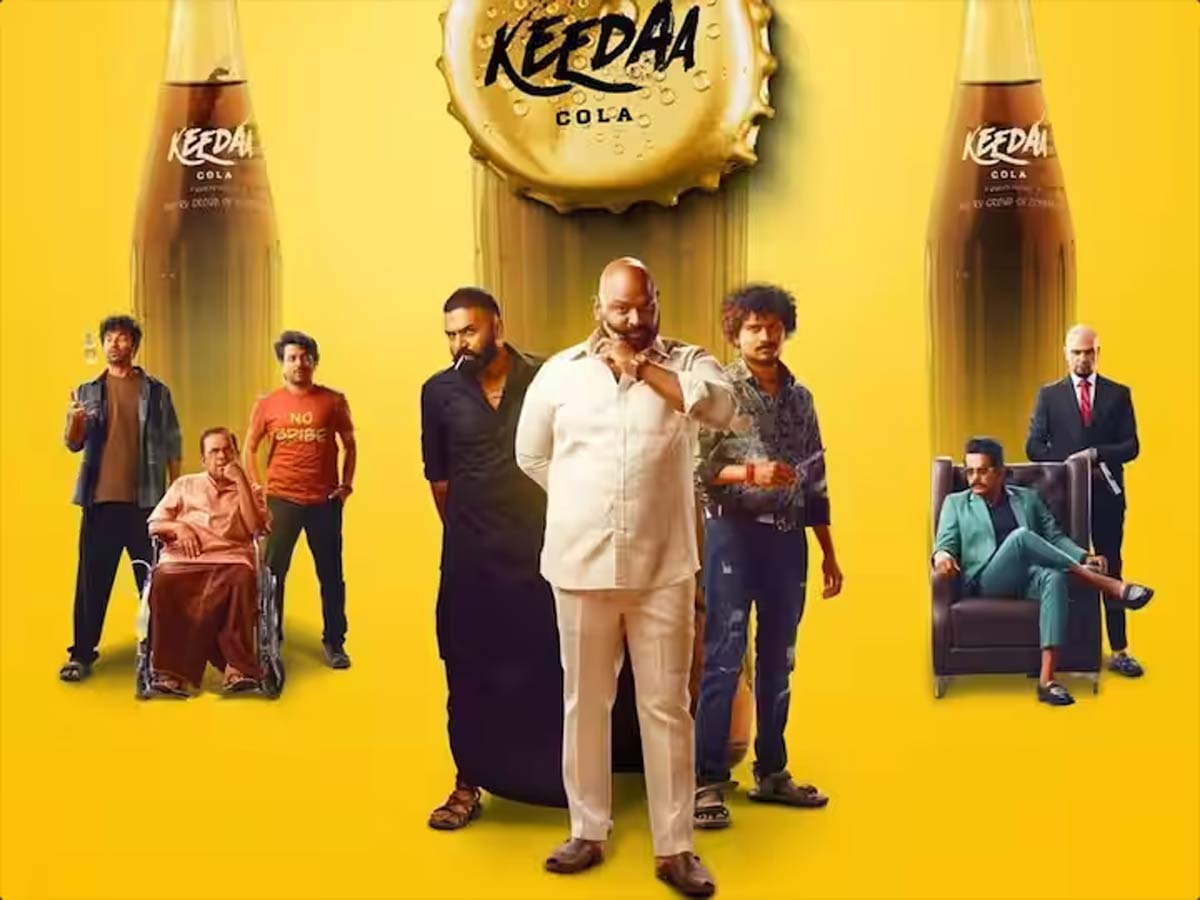 Chaitanya Rao delivers a strong performance as a young man dealing with a stammering issue and battling feelings of insecurity and inferiority. Tharun Bhascker, both as an actor and director, shines on the screen with his commanding presence, displaying impeccable body language, dialogue delivery, and expressions that thoroughly entertain the audience. Jeevan Kumar excels in his role as Tharun Bhascker's on-screen brother, while Vishnu Oi adds a dose of humor to the proceedings, evoking laughter with his antics. Ravindra Vijay and Raghuram deliver commendable performances in their respective roles, each contributing effectively to the story.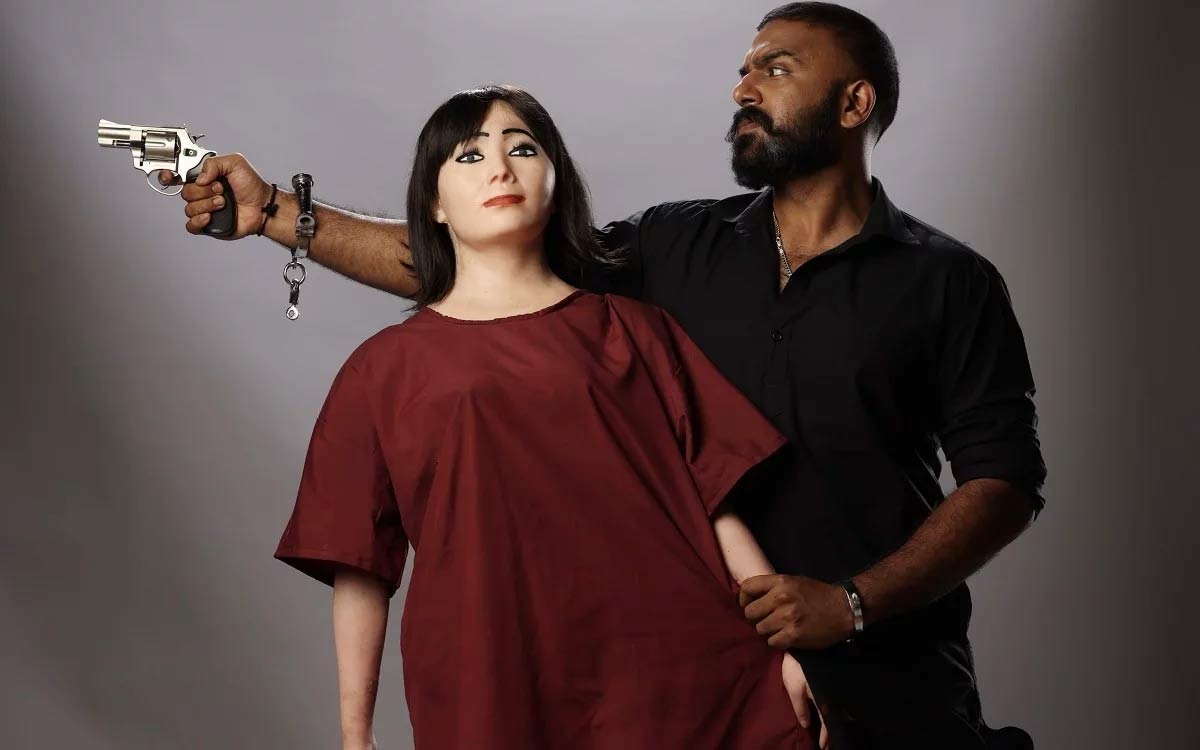 AJ. Aaron's cinematography stands out for its stylish visual composition, lending an air of sophistication and class to the film's sequences. Vivek Sagar's music, although featuring just one song, makes a powerful impact with its background score. The film maintains good production values throughout, further enhancing the overall viewing experience.
Verdict:
"Keeda Kola," under the direction of Tharun Bhascker, manages to provide a degree of entertainment, but its deficiency in substantial plot twists and an intense narrative dampens the intrigue as the story unfolds. A touch of refinement and a few well-placed surprises could have significantly enhanced the overall viewing experience.
Rating: 3 / 5.0
Showcase your talent to millions!!
Write about topics that interest you - anything from movies to cricket, gadgets to startups.
SUBMIT ARTICLE
More
Tamil Movie Reviews
Annapoorani
Kuiko
80s Buildup
Chevvaikizhamai
Jigarthanda DoubleX
Japan