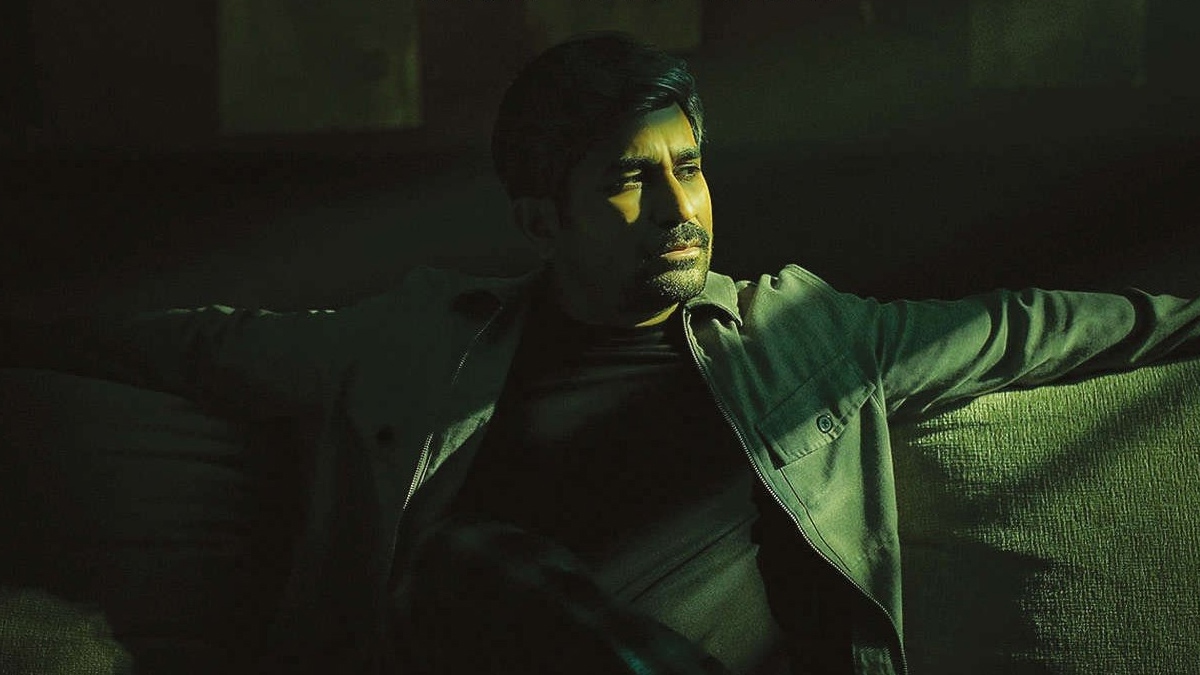 Kolai  Review - Visually and musically rich attempt at a Tamil film noir
Tamil cinema right from its existence has borrowed heavily from Hollywood mostly lifting plots and sometimes entire screenplays before the internet era.  'Kolai' tries hard to "Tamilize" the film noir genre that even Hollywood forgot for decades.  Whether this novel attempt, reach audiences beyond local intellectual movie trackers and film enthusiast pretenders remains to be seen.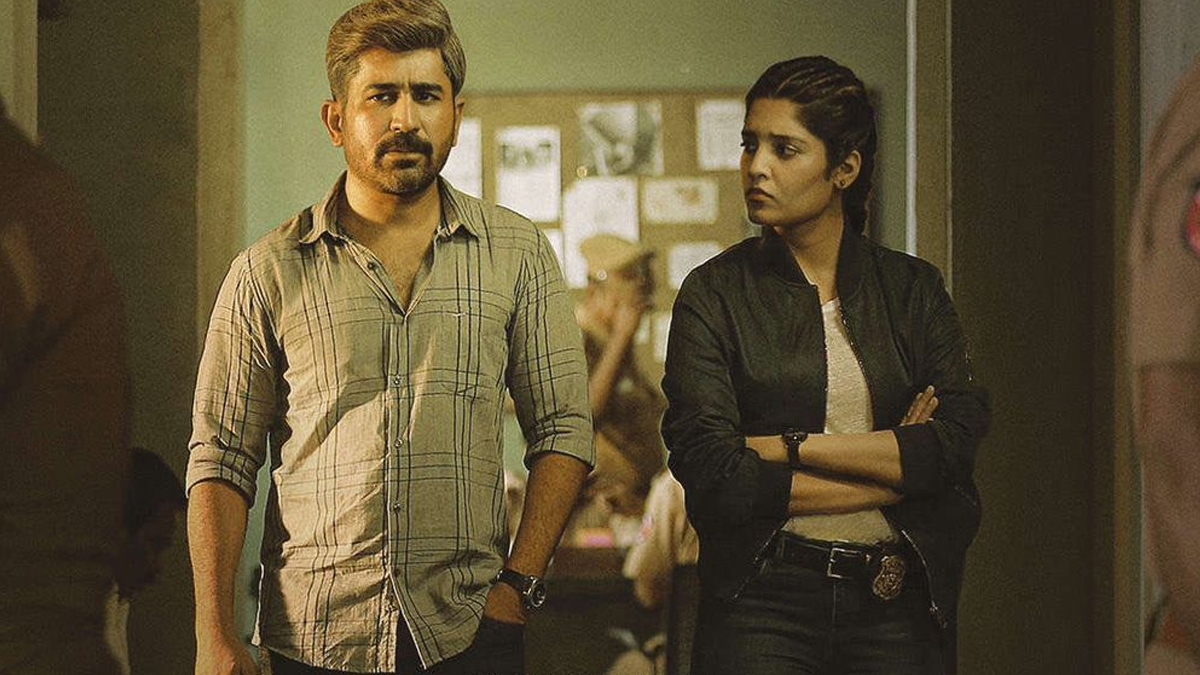 'Kolai' opens up in "Madras" in an unspecified time period with two mysterious strangers, crossing each other's paths on a deserted neon lit side street. The hooded one holding a gun that goes off and elsewhere the body of a murdered model Leila (Meenakshi Chaudhary) is found in her locked apartment.   Leila's voiceover tells the audience that to find out why her young and thriving life was cut short and who did it they should first know who she is.  Enter a cop, Sandhya (Ritika Singh) who has to deal with the perplexity of the closed door murder and an unsavoury superior (John Vijay).  She brings ex detective Vinayak who is also her professor and mentor amidst resistance from the (you guessed it) police department.  However the forceful Vinayak who himself is battling the pain of a dying daughter and an estranged wife takes up the interesting case (to him strictly).  The suspects are the boyfriend (Siddhartha Shankar), an apparent trippie photographer (Arjun Chidambaram) , a leach from her past (Kishore Kumar) and her agent (Murli Sharma) from "Bombay".  There is also a mentally challenged teenageer in the neighbouring apartment who is obvoiusly more than what meets the eye.  Whether Vinayak gets to the bottom of the case and will Leila get her justice is what 'Kolai' is all about.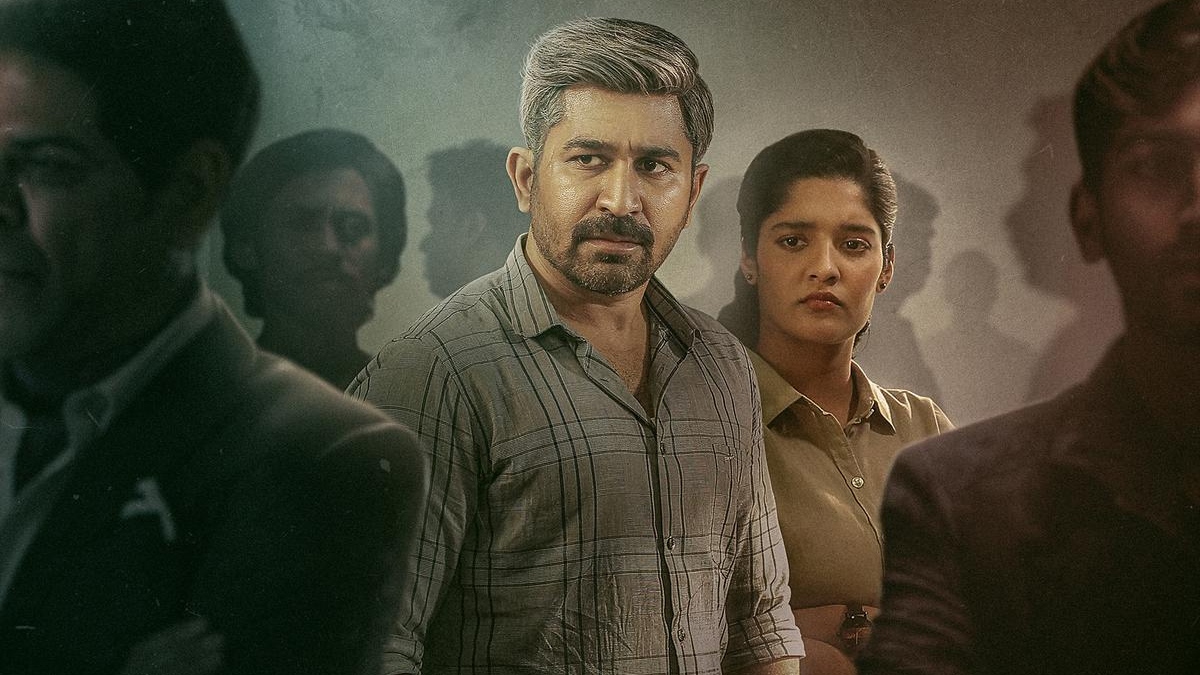 Vijay Antony with a salt and pepper look pulls off Vinayak with relative ease in a role that is much less challenging than any he has done before.   His emotional scenes with his daughter give a little scope for his acting but on the whole his presence is definitely felt.  Meenaksh Chaudhary who plays the central character is aptly cast and has acquitted herself well.  It is no fault of hers that no effort has been put in to make the audience root or even care for her.  Ritika Singh playing the main role of the investigating cop has nothing much to do other than admire her mentor's deducing skills of quite obvious suspects and evidence.  Arjun Chidambaram, Kishore Kumar, Murli Sharma and especially Sidhaartha Shankar are all convincing in their respective roles.  John Vijay and Radhika Sarathkumar appear in characters that may be mandatory to the genre but add no value.
What works best in 'Kolai' is the new experience that the genre itself brings in, well recreated by the crystal clear cinematography and great music.  The leisurely pace in which the story unfolds to back and forth editing style narrative gives that gennext edge.  The twist at the end of whodunit and why is quite a jolting surprise for the characterization rather than the character itself.  Connecting Vinayak's daughter and the victim in the end is poetic. There is some intrigue in the mentally challenged teen aged boy and his relationship with the heroine.  But even this angle could have been handled more effectively.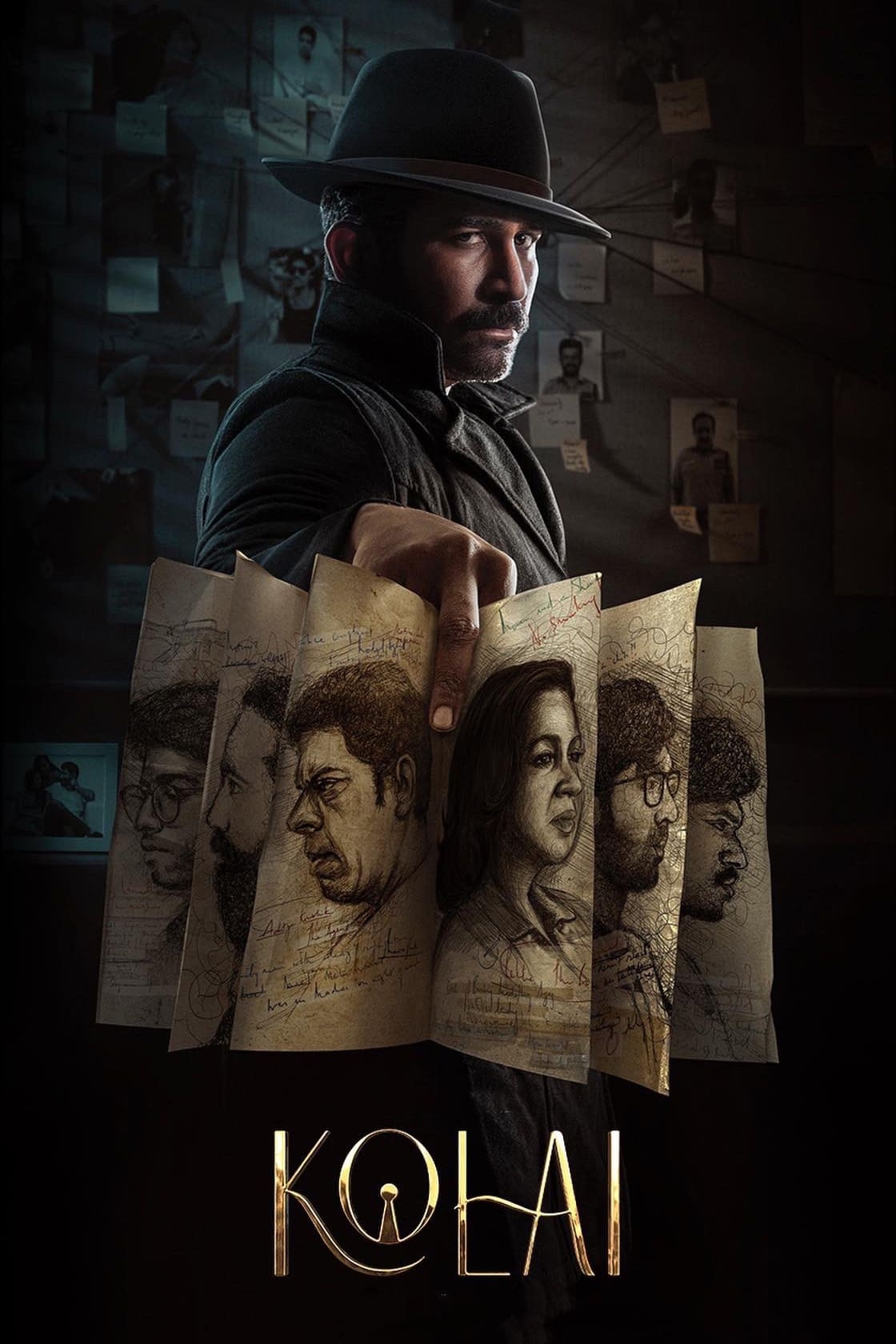 On the flip side the film stays alien right from the superfluous setting of 1923 Madras even though the world functions in a contemporary manner.   The film builds up good suspense till the interval but post that it goes downhill with its own contrivance.  The villain using a recording of the victim's voice to throw suspicion away from him may have worked a good hundred years back.  And so would the drama with the side door with all the suspects entering through it undetected which becomes funny after a point.  Similarly the abstract elements of the film could have been more organic that would have helped the film reach a wider audience.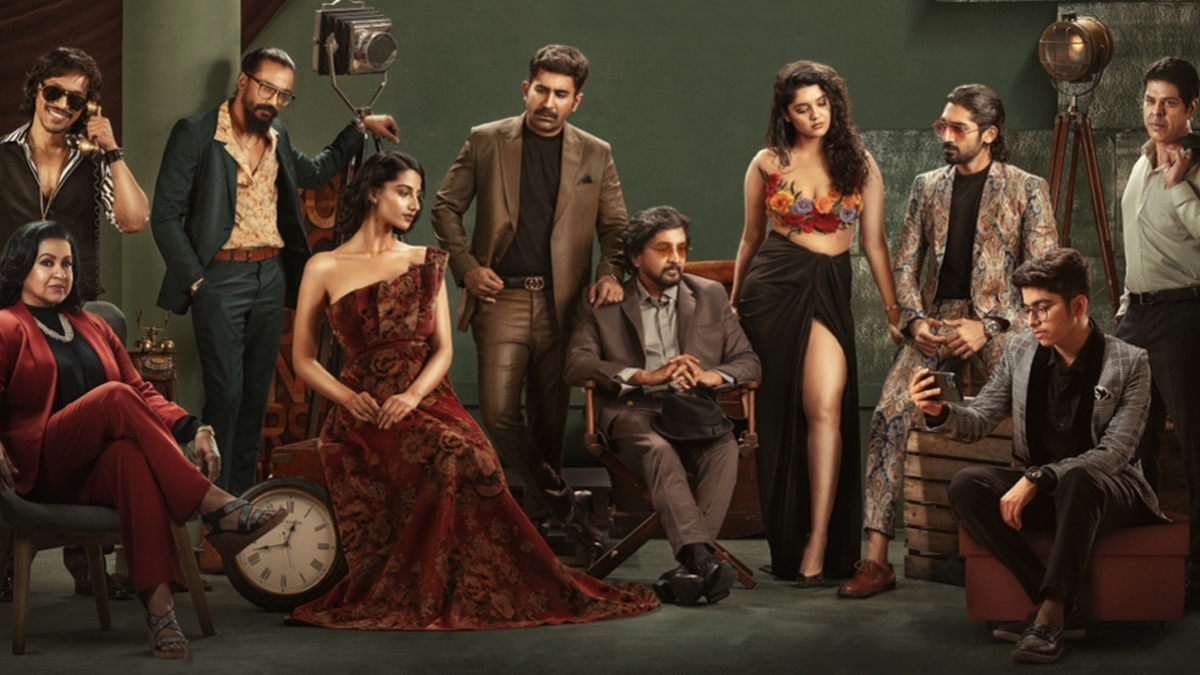 As mentioned earlier technically 'Kolai' is one of the best in recent times with cinematographer Sivakumar's exquisite camera angles and unique light setups taking the visuals to an international level.  Girishh Gopalakrishnan takes inspiration from that immortal M.S. Viswanathan- P.Susheela song "Paartha Gnyabagam Illaiyo" and built a rich background score around it that enhances the viewing experience.   R. K. Selva's unfolding style edit cuts with interspersed shots of past and present is also commendable along with the production design.     Infiniti Film Ventures & Lotus Pictures have jointly produced this offbeat and novel attempt.  Balaji K Kumar who found fame through his debut movie 'Vidiyum Munn' starring Pooja Umashankar has returned to Tamil cinema after a decade to perfectly craft his vision on screen.  However more effort in the writing could have helped the film be palatable to a much higher degree than what it is.
Verdict : Movie buffs who yearn for a different experience will find 'Kolai' just right for them
Rating: 2.75 / 5.0
Showcase your talent to millions!!
Write about topics that interest you - anything from movies to cricket, gadgets to startups.
SUBMIT ARTICLE
More
తెలుగు Movie Reviews
Extra Ordinary Man
Kadak Singh
Hi Nanna
Calling Sahasra
Atharva
Animal