Kona makes appeal in Pawan issue; Kathi fights with Venu Madhav
Monday, January 8, 2018 • Telugu Comments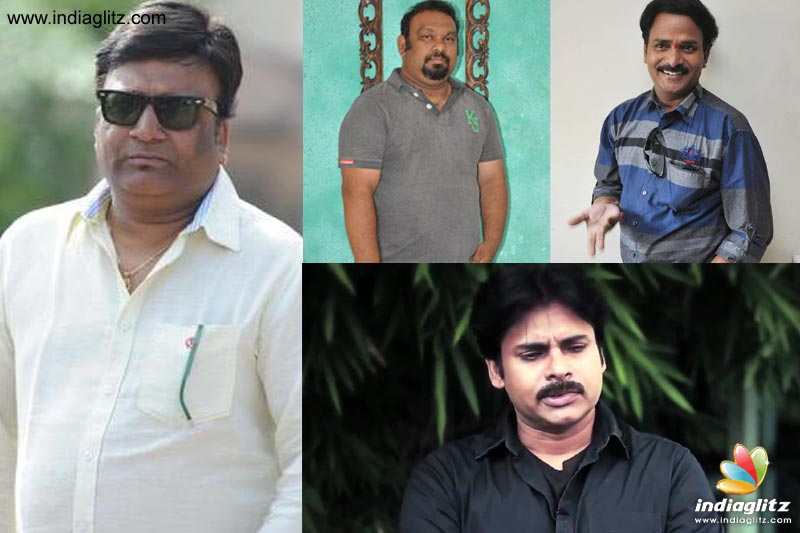 It was a Sunday of interesting developments. It all began with Kathi Mahesh holding a press conference at Somajiguda's Press Club, where he alleged that Poonam Kaur had once attempted to commit suicide over an issue with Pawan Kalyan. He also suggested that the actress is a beneficiary of nepotism, thanks to the Jana Sena leader's closeness to the powers-that-be in Andhra Pradesh.
Some tense moments at the Club were reported when some assorted entities allegedly tried to disrupt the meet. "Even some journalists were there to disrupt my press meet. Pawan Kalyan has got many fans among journalists and actors. I didn't call for a press conference. Why did they come there?" Kathi Mahesh questioned later in a TV debate.
Venu Madhav, the comedian on a sabbatical, questioned Kathi during the TV debate. "Who are you to say that journalists should merely note down what you tell them? You went to the extent of saying that you would take no questions from journalists," Venu said.
A verbal duel ensued between the film activist and the artist. "Please take him to a hospital for treatment. I will bear the medical expenses," Venu Madhav said about Kathi.
Late in the evening, writer Kona Venkat, who has been supporting Power Star, said, "SILENCE IS A TRUE FRIEND WHO NEVER BETRAYS".... I request everyone to maintain Silence till 15th January.. I request even Mahesh Kathi to maintain silence.. going to any media house or using any platform to speak against fans or PK will spoil the attempt to bring peace."
Related News
Actress Photos
Remya Nambeesan
Parvathy Nair
Anjena Kirti
Adah Sharma