"Raju Murugan has not learnt anything from me"- Lingusamy
Saturday, August 20, 2016 • Tamil Comments

Listen to article
--:-- / --:--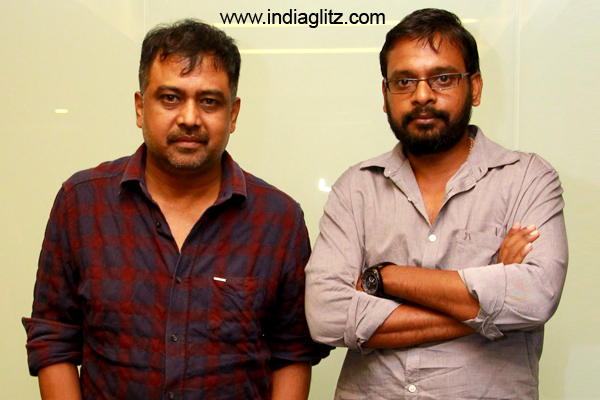 Young filmmaker Raju Murugan is being hailed by the Tamil society. Many top celebrities including Superstar Rajinikanth and highly respected civil servant Sagayam IAS have showered praises on his second film 'Joker' which released last week and has been successfully running in theaters with an increased screen count in the second week.
However getting praised by one's Guru is something extremely precious everyone. Raju Murugan worked as an Assistant director to N.Lingusamy who has finally opened up about his protege's film.
Lingusamy has sent a letter praising Raju Murugan and his 'Joker' but he has also made certain candid and honest observations.
"After seeing the first look poster of 'Joker' which featured the lead actor Somasundaram sitting near a semi-constructed toilet I felt Raju Murugan would have opted for a better poster design. I even wondered why he selected this as the first look idea.
But after watching the film I have started wondering how some one can make a film like this. He has made me feel that this is a very important film in Tamil cinema.
Though he has worked as my AD, he has not learn anything from me. He belongs to a different school of thought. 'Joker' is a complete and unique film. It is a daring creation. It is my proud privilege to have had him as my assistant.
I also appreciate producer S.R.Prabhu and S.R.Prakash Babu for making such a film. This is the film apt for Raju Murugan's stamp. I hope this film will be remade in other Indian languages. I heard Amir Khan has watched 'Joker'.
We have many times used the following phrase, 'We have not watched a Tamil film like this before'. That is much apt for this film.
the full version of Lingusamy's letter in Tamil can be read below.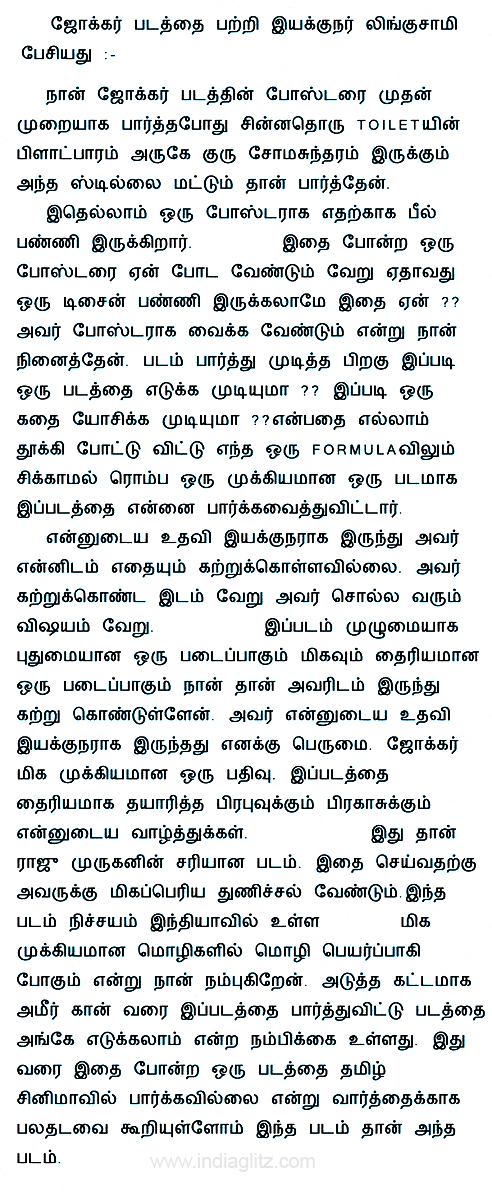 Follow us on Google News and stay updated with the latest!
Follow
Actress Photos
Ketika Sharma
Siya Gowtham
Rashi Khanna
Dhanshika