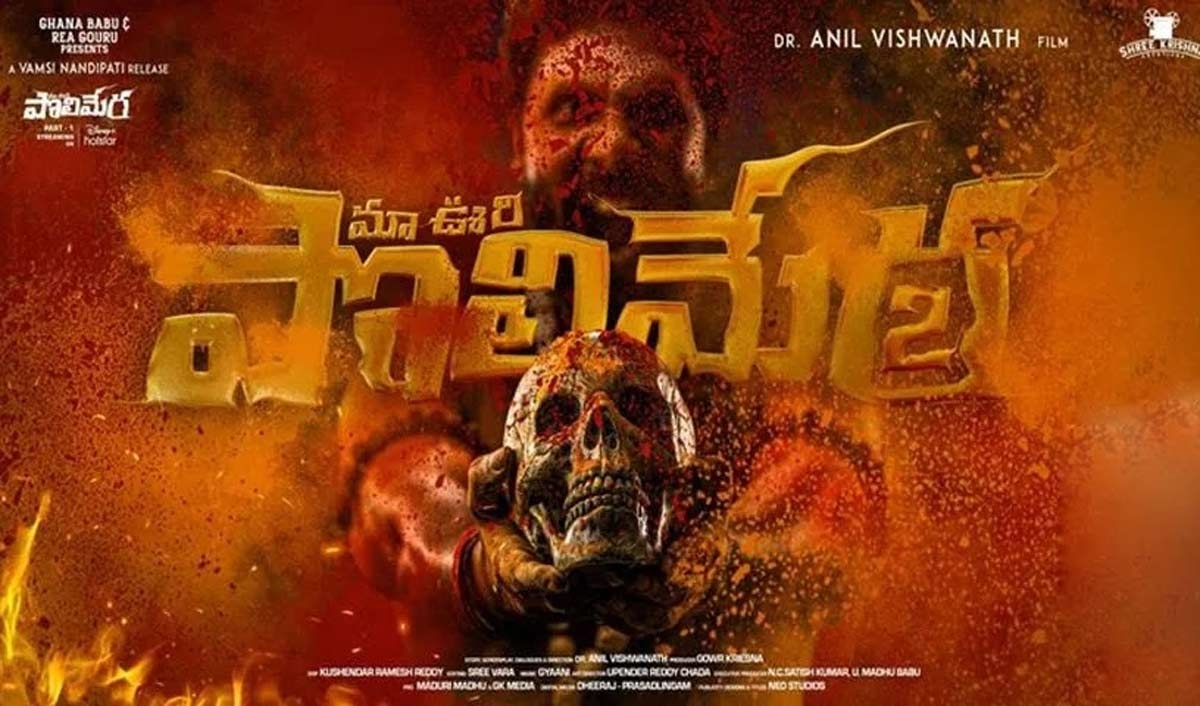 Satyam Rajesh's "Maa Oori Polimera 2," under the directorial prowess of Anil Vishwanath, is captivating audiences with its sensational teaser and trailer. The spine-tingling elements have ignited conversations across the town, generating significant buzz. Serving as a much-anticipated sequel to the successful "Maa Oori Polimera," the film promises to deliver exhilarating thrills and chills. Let's delve into the intriguing world of "Maa Oori Polimera 2" and discover the spine-tingling experiences it has in store.
Story:
"Maa Oori Polimera 2" seamlessly picks up from where "Maa Oori Polimera" left off, introducing SI Ravindra Nayak (Rakendu Mouli) as he launches an intense investigation into the mysterious disappearance of Komaraiah (Satyam Rajesh) in the tranquil village of Jastipalli. Komaraiah is under suspicion for his alleged involvement in a series of murders linked to black magic, and the investigator delves deep into understanding why his own brother, police officer Jangaiah (Baladitya), retracted the initial complaint and ceased performing his official duties.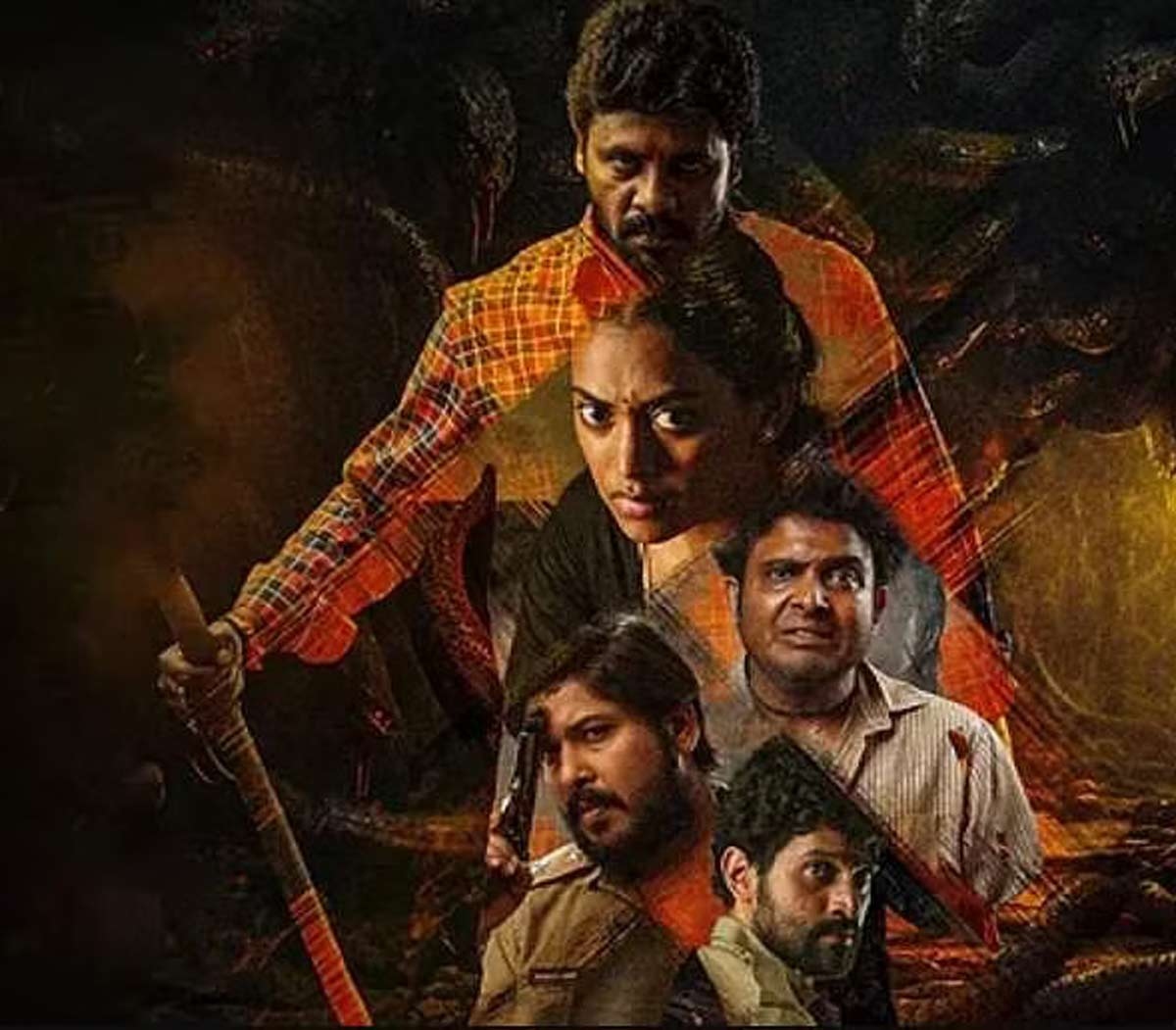 During this probing journey, SI Nayak stumbles upon a web of enigmatic secrets surrounding Komaraiah, and the roles played by key figures such as Komaraiah's wife, Lachimi (Kamakshi Bhaskarla), Balija (Getup Srinu), and the village Sarpanch (Ravi Varma). These revelations add a layer of intrigue to the unfolding narrative, making "Maa Oori Polimera 2" an engaging and compelling cinematic experience.
Analysis:
Satyam Rajesh delivered a commendable performance, seamlessly picking up from his previous role in the first part. He portrayed his character with remarkable body language, intensity in his expressions, and conveyed a wide range of emotions in a subtle yet impactful manner. While the role itself imposed certain limitations, he gave his all to infuse the film with his powerful performance.
Kamakshi Bhaskarla impressed with her spirited portrayal as Satyam Rajesh's wife. Her character's journey, which initially seemed inconsequential, took an unexpected and surprising turn towards the end. Baladitya's role, compared to the first installment, was somewhat constrained after an initially promising start. Getup Sreenu's performance left a lasting impression, adding depth to the narrative.
Rakendu Mouli made a significant impact in his role as the new investigating officer. Chitram Srinu and Ravi Varma also delivered solid performances in their respective roles.
Director Anil Vishwanath, who explored the theme of black magic in "Maa Oori Polimera," took a bolder step in this sequel. He not only delved into the realm of black magic but also introduced additional layers by connecting the Anantha Padmanabha Swamy temple in Kerala to the one in Jasthipalli, weaving in a historical narrative. The narrative was skillfully introduced, recapping events from the first part before delving into the new story.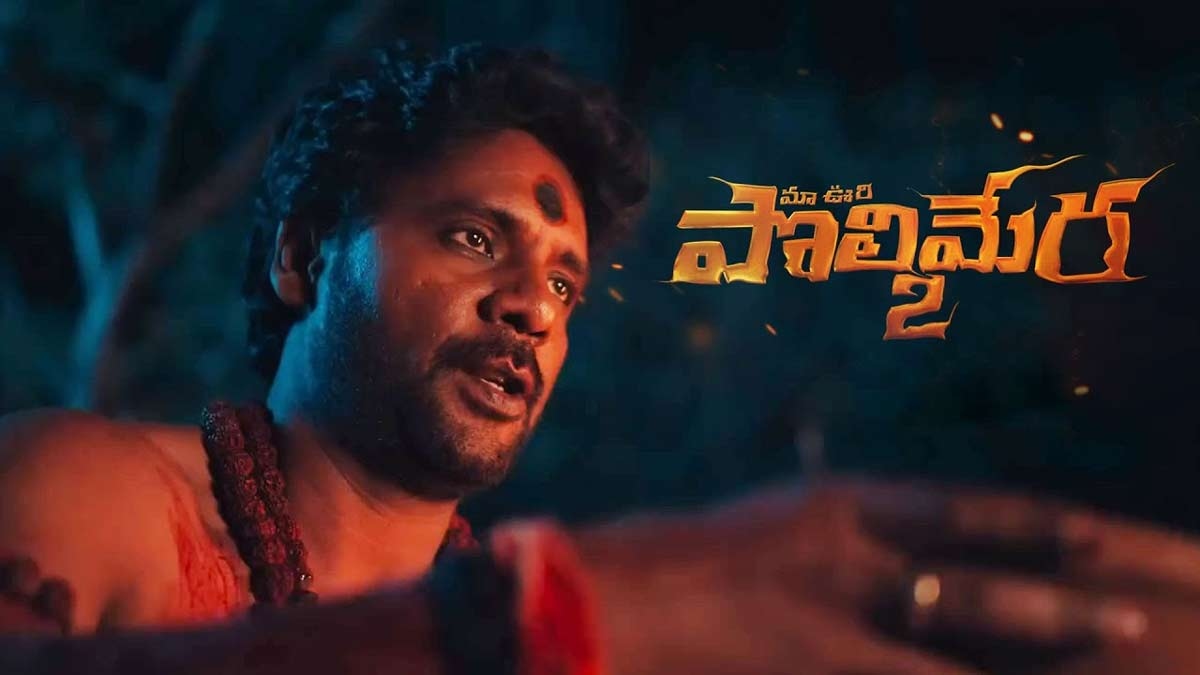 The screenplay was engaging, filled with numerous twists and turns to pique the curiosity of the audience. However, at times, in his pursuit of twists, Anil Vishwanath adopted a non-linear narrative style, which somewhat disrupted the flow of the story. Despite a promising start, some of the high-intensity twists eventually lost their impact. The investigation was portrayed intriguingly, and the pre-climax delivered a valuable message about education. However, the climax appeared somewhat ordinary, and it left room for a more profound exploration of the temple's history and the black magic rituals to enhance the eerie atmosphere.
Gyaani's background music played a pivotal role in creating a chilling and mystic ambiance throughout the narration, effectively elevating the overall story. Kushender Ramesh Reddy's camera work beautifully captured the scenic locations of Kerala, although there was potential for even more visually striking cinematography. Sri Vaari's editing, while acceptable, could have been more refined to eliminate certain pacing issues that occasionally hindered the film's momentum.
Verdict:
"Maa Oori Polimera 2" indeed promises an array of exhilarating twists and thrills, yet director Anil Vishwanath, despite a captivating beginning, struggled to sustain the momentum throughout. A bit more meticulous fine-tuning could have undoubtedly elevated the outcome of the film.
Rating: 2.5 / 5.0
Showcase your talent to millions!!
Write about topics that interest you - anything from movies to cricket, gadgets to startups.
SUBMIT ARTICLE
More
Telugu Movie Reviews
Calling Sahasra
Atharva
Animal
Kota Bommali P.S
Aadikeshava
Sound Party