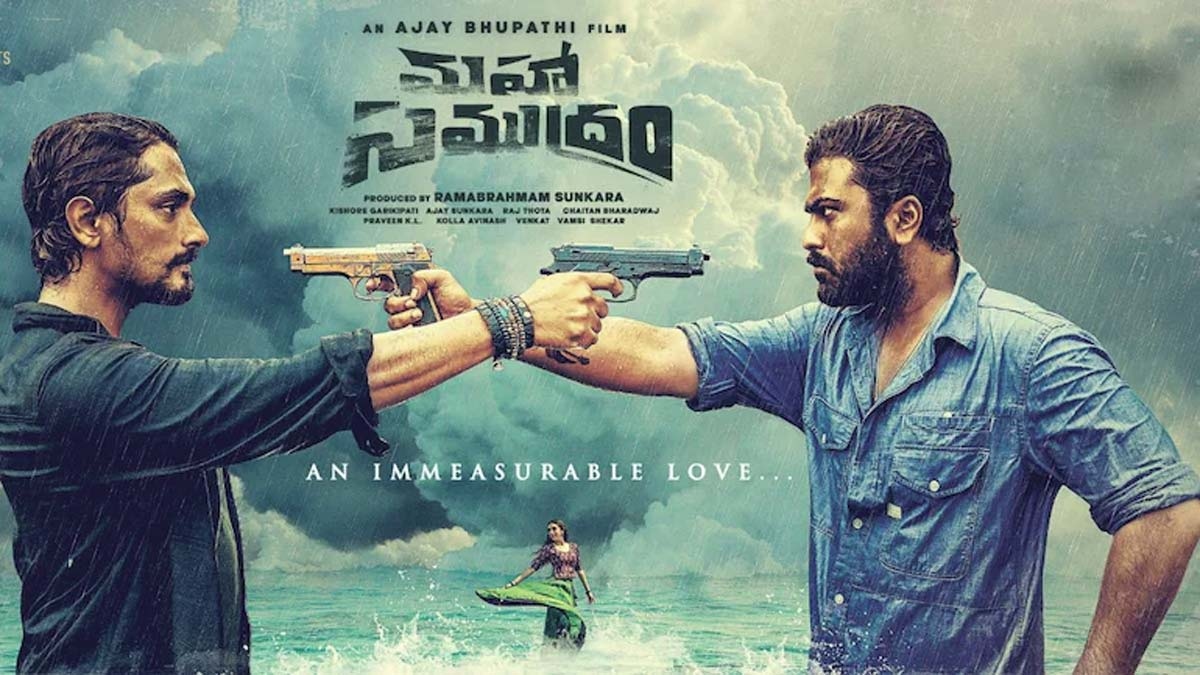 'Maha Samudram' hit the screens today. Here is our review of the latest box office release.
Story:
Arjun (Sharwanand) and Vijay (Siddharth), two long-time friends, face a crisis when Dhanunjay's (Ramachandra Raju as a Vizag-based don) men are behind Vijay. Arjun takes it upon himself to save both Vijay and Maha (Aditi Rao Hydari), Vijay's girlfriend. But a twist awaits him. Dhanunjay's elder brother Gooni Babji (Rao Ramesh) and Arjun's friend Chunchu Mama (Jagapathi Babu) become an integral part of their collective destiny.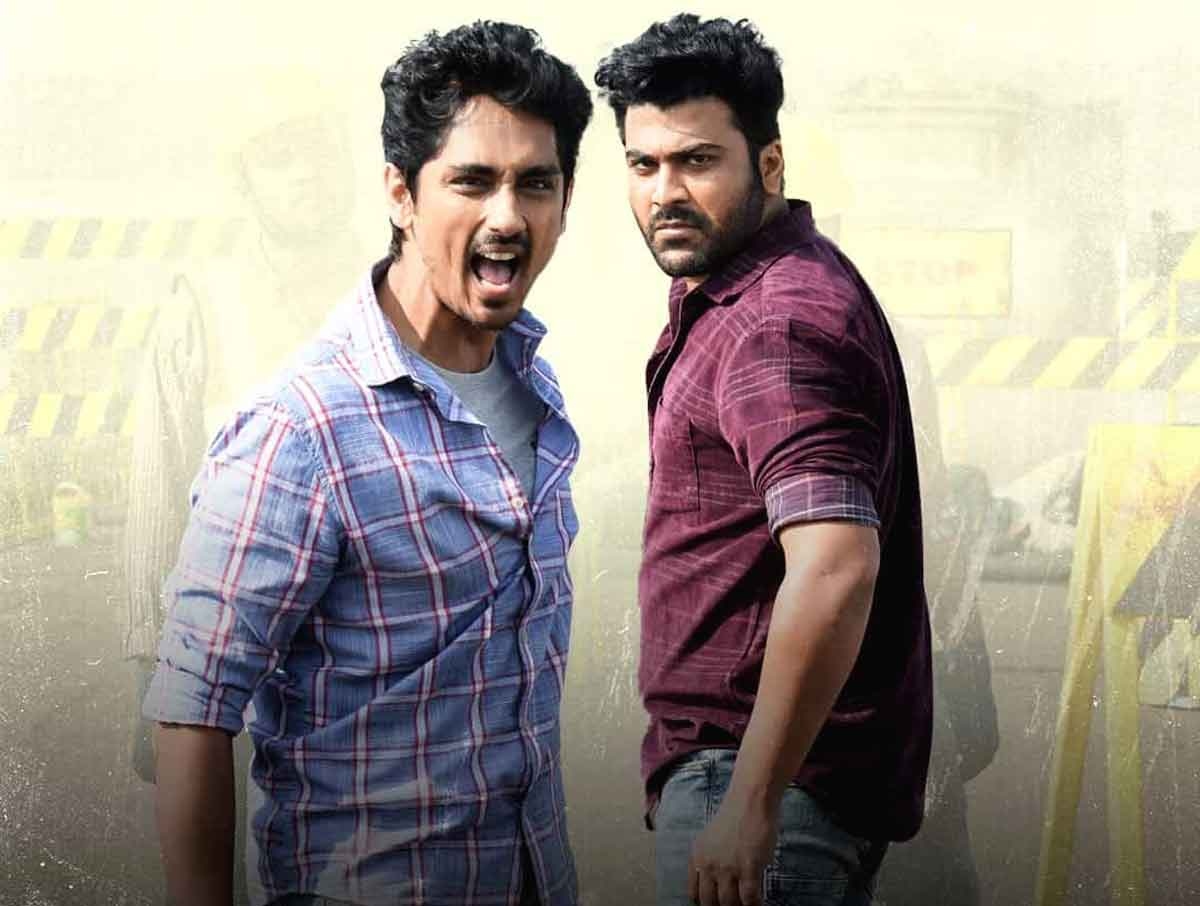 Analysis:
As the film begins, we understand that Arjun's life has been weathered by events that occurred over four years. His voice says that only he who knows the value of love and friendship can bear the burden of a strained relationship. The story flashes back to 2017 when Arjun and Vijay were thick friends who eventually fall out after the latter betrays his true colours.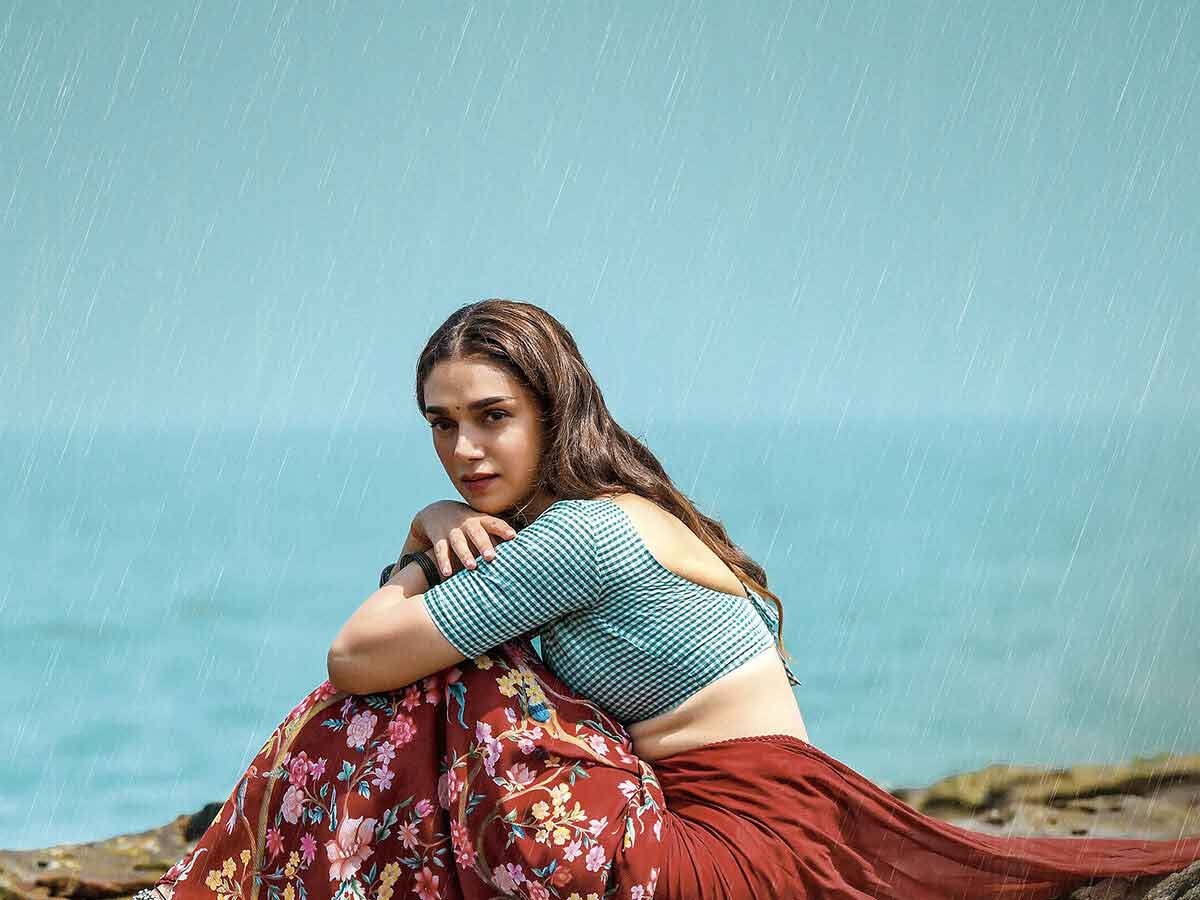 The scenes between the two friends are unevenly engaging. A major flaw is that the chemistry between Sharwanand and Siddharth doesn't quite hit the bull's eye. Punchlines such as "I am a follower of Bhagat Singh" don't land as well. They call themselves rebels, a fight segues into a song...
Jagapathi Babu's character is introduced in a shoot-out scene. He is a battle-hardened man wanting to lord over the 'samudram'. His obsession with aged women is an old-school idea. Ramachandra Raju's Dhanunjay doesn't have an exciting characterization. His scenes are staged routinely.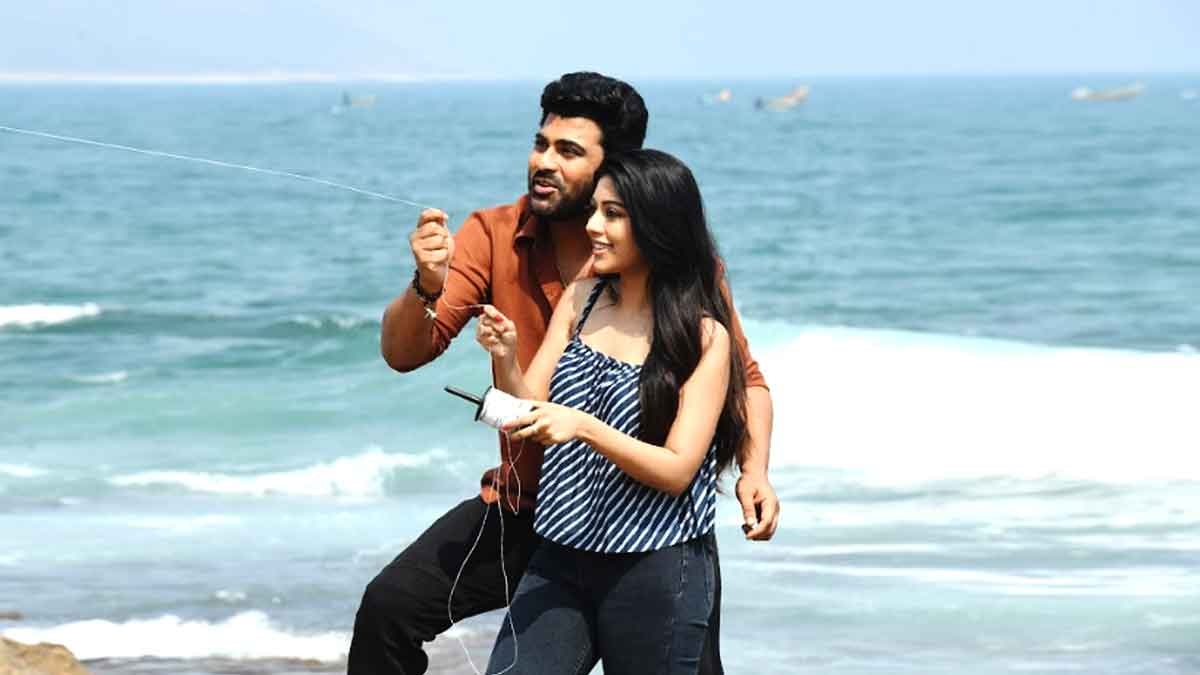 The first 45 minutes are not out of the ordinary. Even Maha's introduction is pretty bland. Anu Emmanuel, as a law student, is seen reeling off the names of IPC sections like a quirky character. Vijay introduces Arjun to the 'cheekati rajyam' all of a sudden. The drama acquires distinction before the interval.  But showing Dhanunjay as a pushover after all the hype around him is not satisfying.
The characters' motivations can be felt in their bold moves. But something is always amiss. Is Maha angry at all? Why doesn't she look weathered? The characters assume unexpected shapes, the evil laughter of Gooni Babji puts you off. We never understand how only the Arjun-Vijay duo is capable of taking on each other or the most powerful person - Dhanunjay.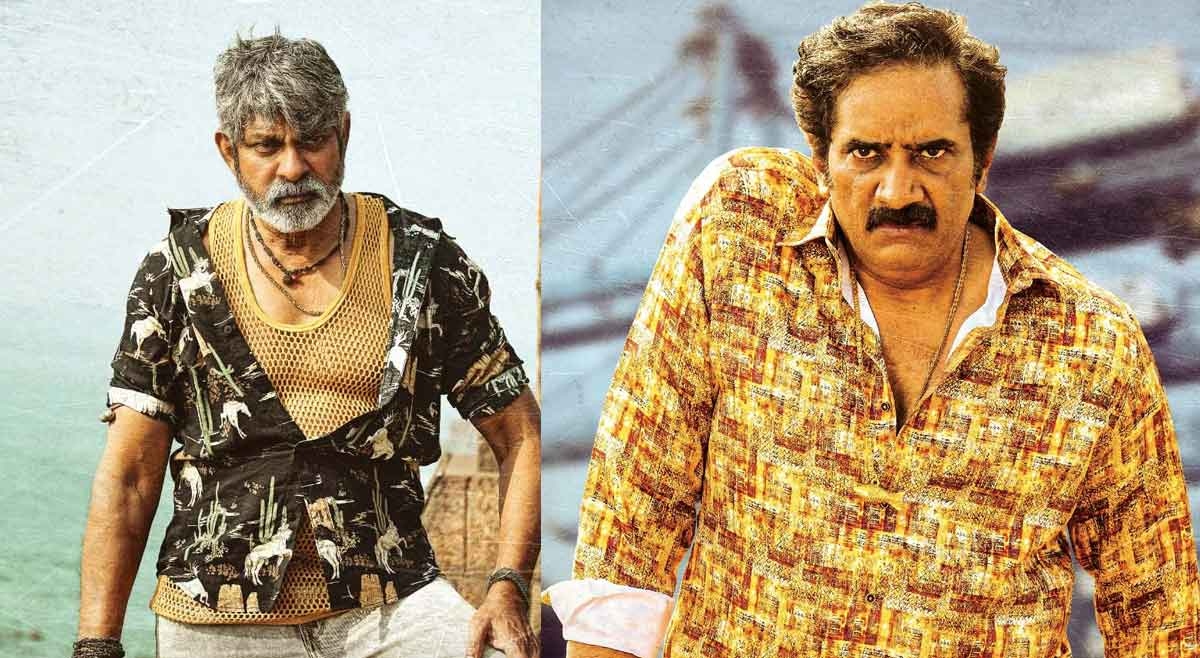 Would it have helped had the identity of a baby girl been kept suspenseful? It's a question that the director must have contemplated at length. While the revelation may not be too early, its delivery to a key character in the pre-climax portions should have come from someone else.
The performances are even. Perhaps, Aditi Rao Hydari not looking the part of a Telugu girl is a flaw. Anu Emmanuel is reduced to a prop. There should have been at least two extra scenes involving Siddharth in the second half without compromising on the length issues.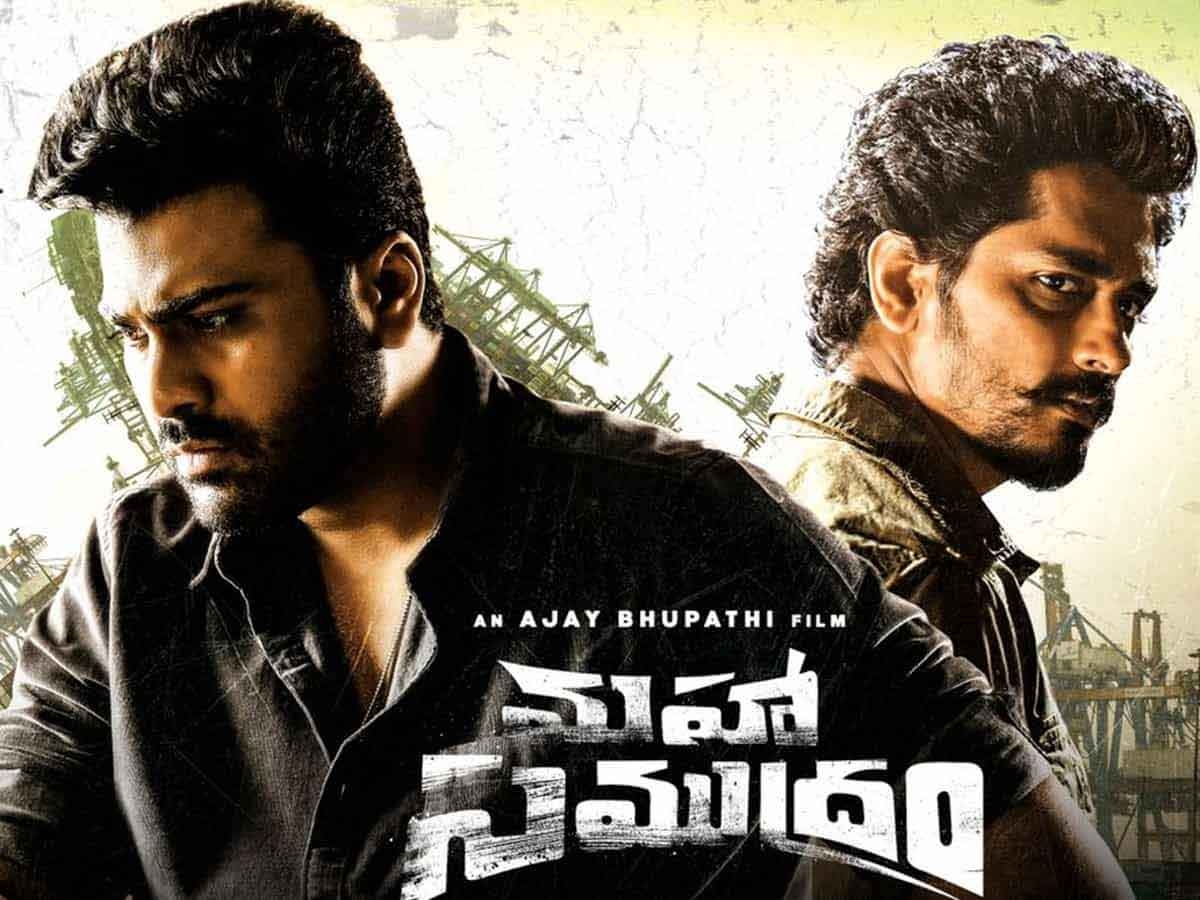 Chaitan Bharadwaj's BGM is to the point in the second half. In the romantic and light scenes, it is not spot-on. Raj Thota's cinematography shines.
Verdict:
'Maha Samudram' turns out to be a dreary drama despite its excellent premise and whimsical characters.
Rating: 2.5 / 5.0
Showcase your talent to millions!!
Write about topics that interest you - anything from movies to cricket, gadgets to startups.
SUBMIT ARTICLE
More
Tamil Movie Reviews
Kazhuvethi Moorkkan
Farhana
Good Night
Ponniyin Selvan Part-2
Deiva Machan
Yaathisai