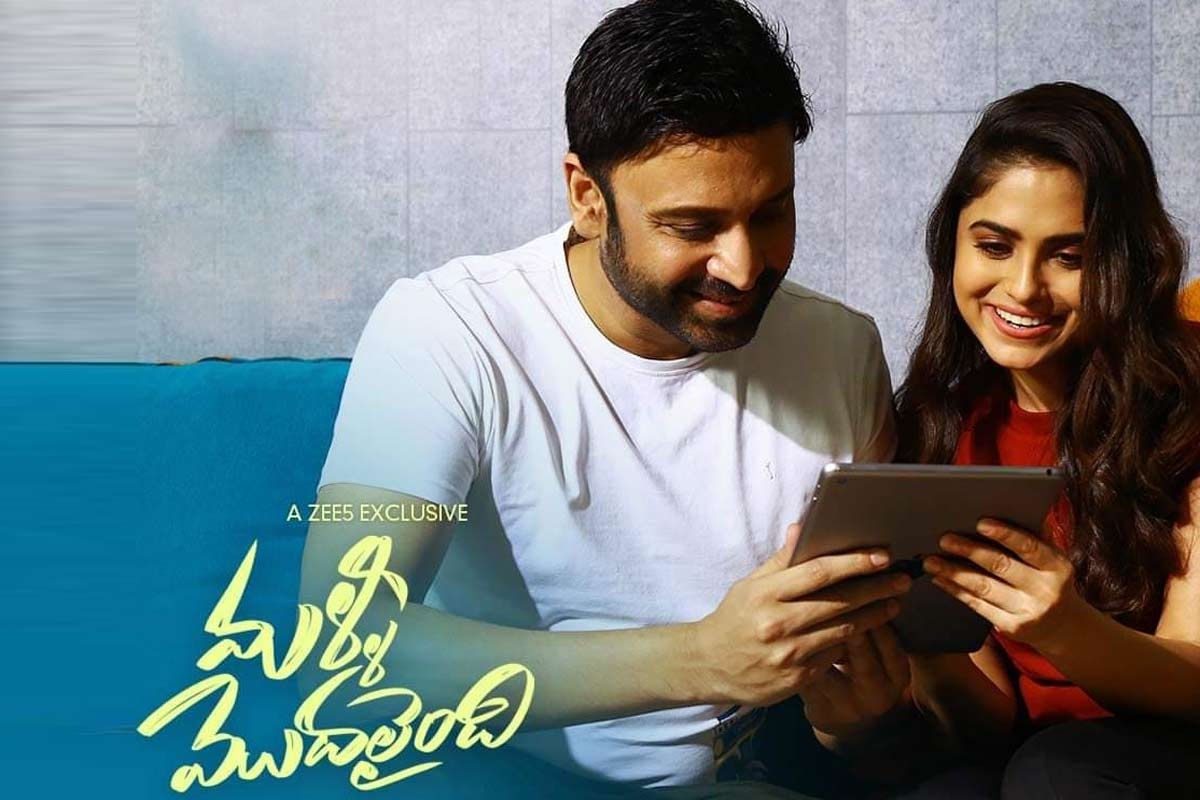 A coming-of-age divorcee's thinking
'Malli Modalaindi' is currently streaming on ZEE5. In this section, we are going to review the direct OTT release.
Story:
Vikram (Sumanth) divorces his wife Nisha (Varshini) and falls in love with the latter's divorce lawyer Pavithra (Naina Ganguly). Very soon, he realizes that the 'love after divorce' complications are not for him. Pavithra, to her shock, discovers that Vikram is ambivalent. Will they ever make peace with each other?
Analysis:
Writer-director TG Keerthi Kumar has made a relationship drama that exhorts the confused lots amongst us to take control of their love and life. Vikram is a compulsive flirt who infantilizes the women in his life with his seemingly indifferent and subtly reckless behaviour. He is a consummate chef who knows how to make great dishes but is awkward when it comes to handling relationships. The post-divorce life beckons him to explore a new soulmate. And he fumbles a lot. In telling this rare premise, the director narrates some incidents that divorced couples making fresh beginnings can find relatable.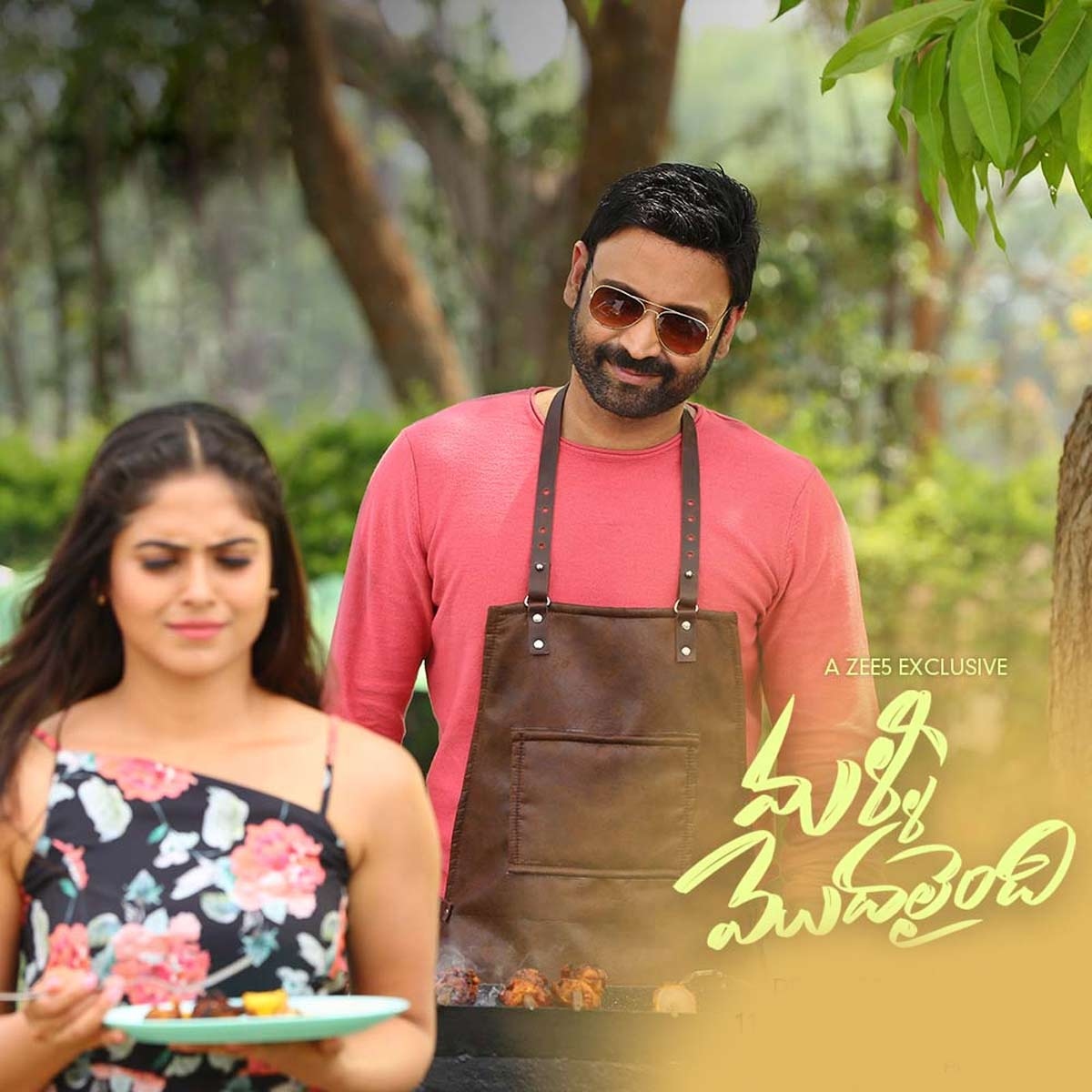 Is love an accident or destiny? This is a question the film under review asks with subtlety. Vennela Kishore's comical character (he has got an emotional moment, too) becomes the audience member's voice, with him using fictional character names such as Thanos and Avengers to describe what he is observing in the life of Vikram and others. Pavani Gangireddy, who was recently seen in 'Senapathi', plays the male lead's wronged friend.
Sumanth plays a flawed character who doesn't own up to anything. He gets panic attacks when he is pushed to the corner. The sluggish pace of the story takes time to show pace. We have to watch the proceedings carefully to understand the point of Vikram. Is he free-spirited or fickle? Why does Pavithra say that she is old school when all that she wants in love is reciprocation and maturity? Answers to these are found when we care to dig deeper.
It's telling that Vikram can only think of washing his kids' bums in a post-marital scenario. Pavithra comes across as a clear-headed woman, to begin with. But she slowly turns out to be just another desperate woman who is unthinking in a lot of ways. A perverted male character is introduced, probably to make Vikram look better in comparison.
The dialogues are well-written in some stretches. Terms like 'emotionally needy' and 'emotionally self-sufficient' are used to describe the characters' state of mind. At the same time, there is too much exposition in the form of dialogues, especially in the scenes involving Manjula Ghattamaneni, Suhasini Maniratnam and Posani Krishna Murali.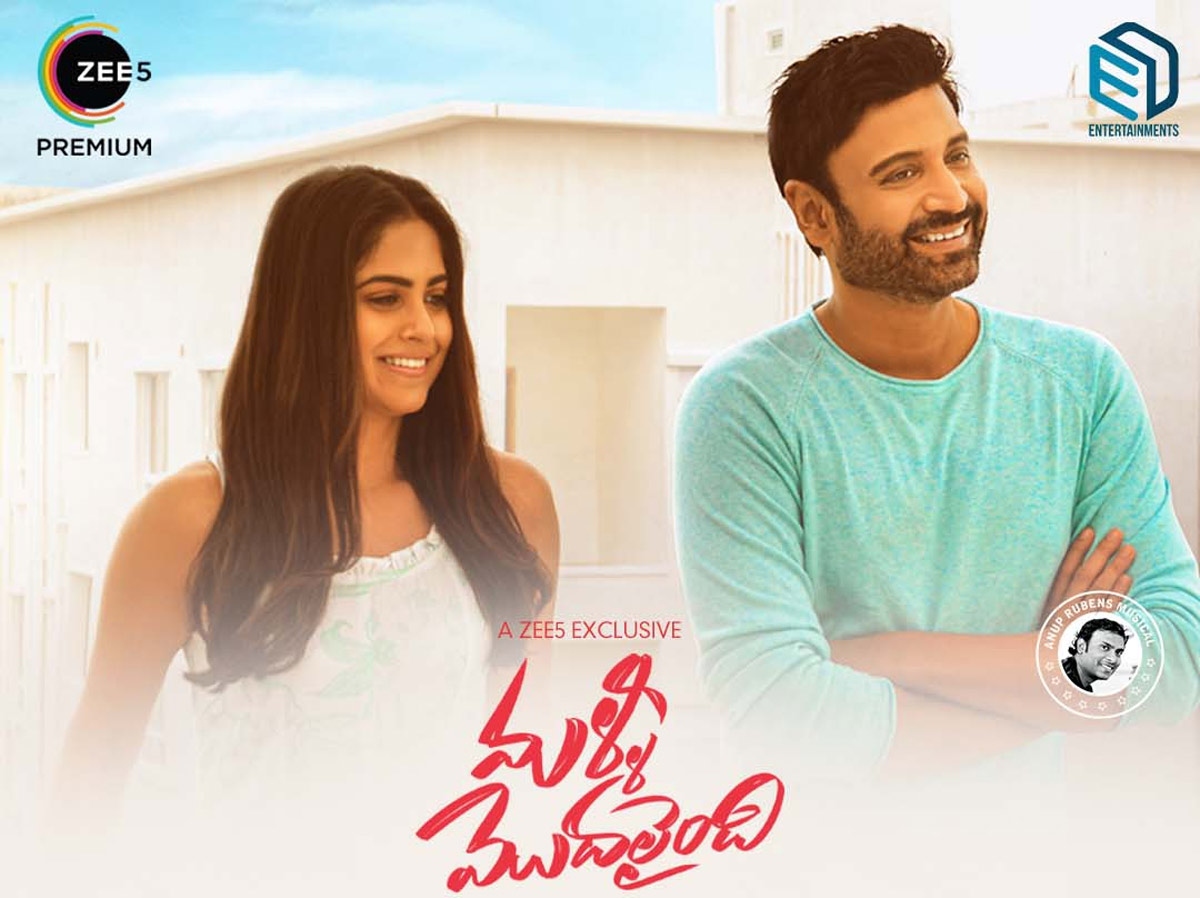 Vikram turns out to be a vehemently moody fellow who probably hates his genes. This character had so much going for it. The climax could have been less predictable in terms of its trajectory.
Pavithra graduates to become a counseller and sets up a company named RESET. The activities and counselling that happen here remind us of what a bunch of strangers does in terms of group activities over the weekend in metros, especially. Nothing profound comes of this arrangement and that's a minus.
Anup Rubens' music is functional. The cinematography doesn't have much in store.
Verdict:
'Malli Modalaindi' is a watchable relationship film where a divorcee falls in love with a lawyer. Watch it for the performances, writing and rare sensibilities.
Rating: 3 / 5.0
Showcase your talent to millions!!
Write about topics that interest you - anything from movies to cricket, gadgets to startups.
SUBMIT ARTICLE
More
Telugu Movie Reviews
HIT 2 (The Second Case)
Repeat
Chup
Love Today
Itlu Maredumilli Prajaneekam
Masooda