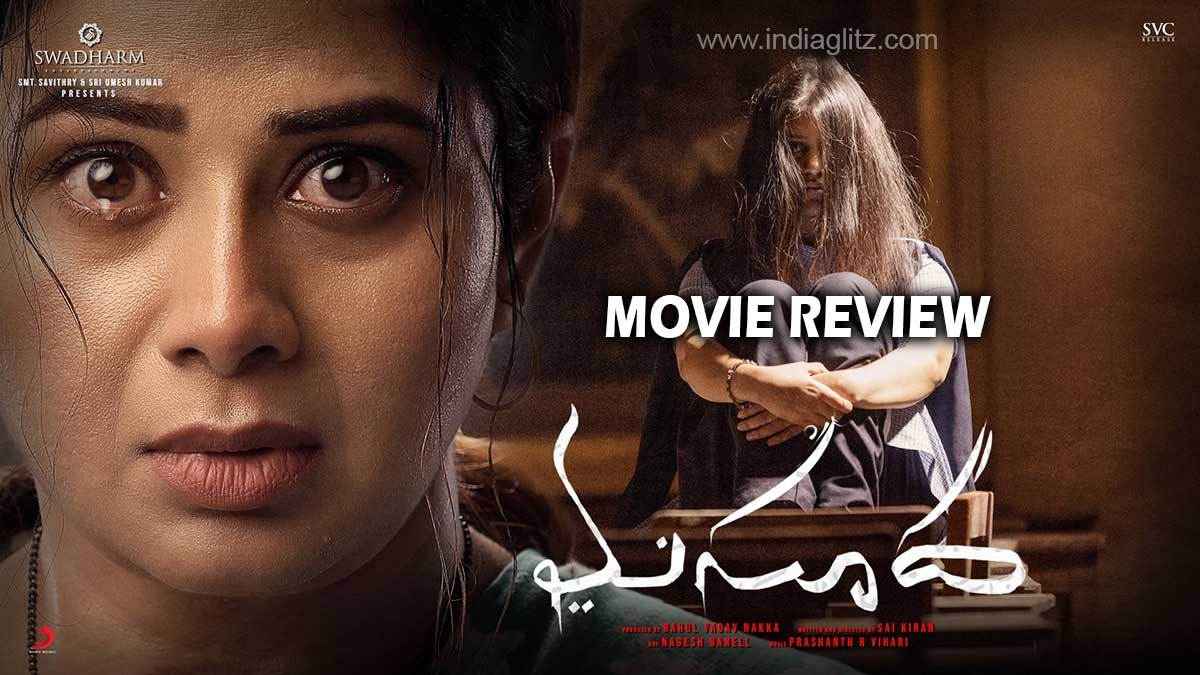 'Masooda' is the latest box-office release. In this section, we are going to review the horror-drama.
Story:
Gopi (Thiruveer) is a white-collar employee who lives in a low-end housing complex as Neelam's (Sangeetha Krish) neighbour. Neelam's college-going daughter Naziya (Bandhavi Sridhar) is possessed by a spirit, leaving her shell-shocked. Gopi, driven by sympathy for the lonely woman and her daughter, goes out of his way to find a solution. In the process, he and Neelam encounter dark truths about a spooky woman named Masooda, who lived decades ago.
Analysis:
Debutant director Sai Kiran's horror-drama is stuck in a time warp. In the run-up to Masooda's theatrical release, the makers resorted to odd hype and hoopla. New-age directors of Tollywood glorified the film after a special screening. They told us 'Masooda' would literally send shivers down the spine of the audience. This reviewer went in with a copy of Hanuman Chalisa in his pocket to stay strong. The film, however, turned out to be a huge misfire. They could just screen it in a children's film festival and even primary school-goers will find the jump-scares utterly pathetic.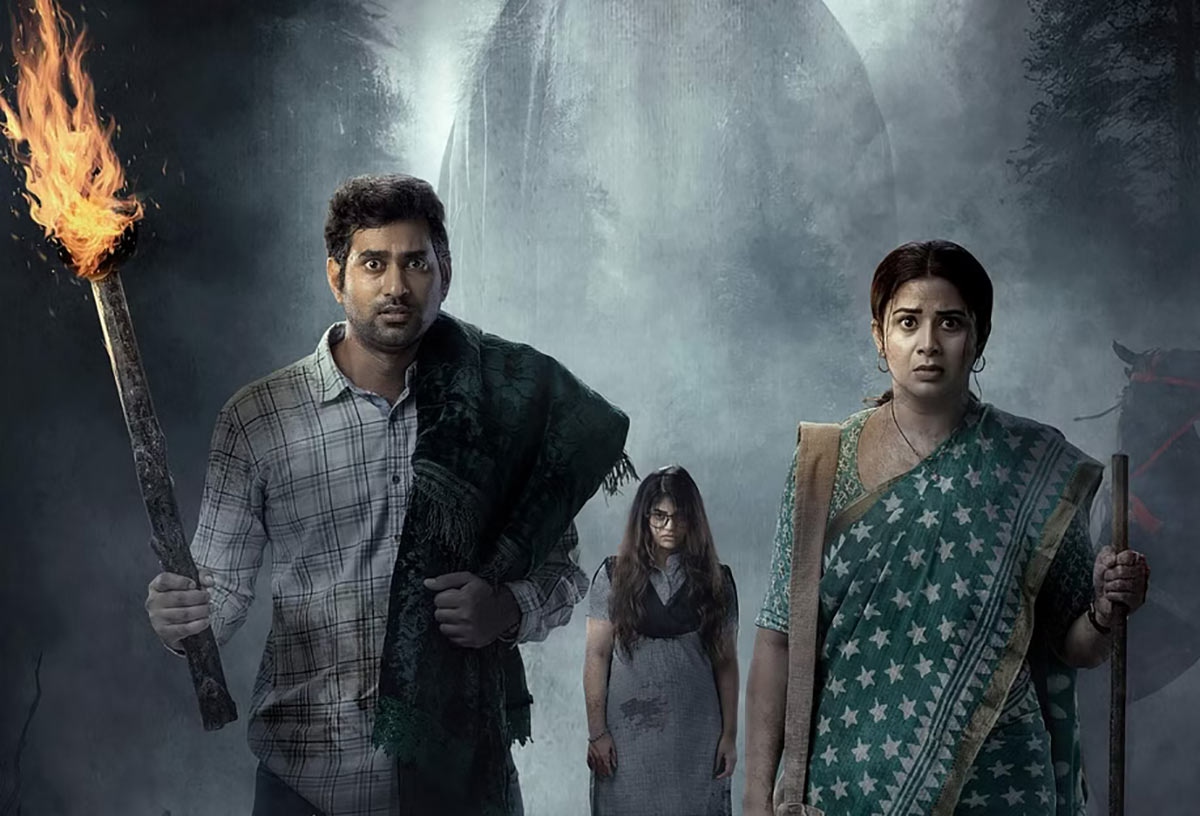 The first half takes approximately 70 minutes to establish nothing. At best, the first hour conveys that Neelam's husband (Satya Prakash) is a gold-digger mooching on her hard-earned money. Gopi is in love with his beautiful colleague (Kavya Kalyanram). The one purpose this half-baked love track serves is this: in our horror movies, a sexual encounter is always interrupted by some or the other character, living or dead, much to the disappointment of those waiting to break into a 'Jai Balayya' slogan in the hall.
Even a good 20 minutes into the second half, the pace is strangely leisurely. The attempt at making a moody, atmospheric horror-drama is an endless one here. The conversations are dull when they are not redundant. The focus is more on Gopi, and the narration progressively weans away from the emotional turmoil undergone by Sangeetha's character.
A certain novel mood is sought to be created by introducing new characters in the second half - almost all of them Muslim. The Islamic traditional attire, the Muslim names, etc. don't add anything. The specifics are superficial if anything.
Satyam Rajesh plays a tantrik-like character. The moment he steps in, you know that he is a quarter-final character and a semi-final character (played by Subhalekha Sudhakar) is going to come next. As it is, they seem to do nothing explosive or ultimate or even half-clever. The whole track lacks a sense of urgency.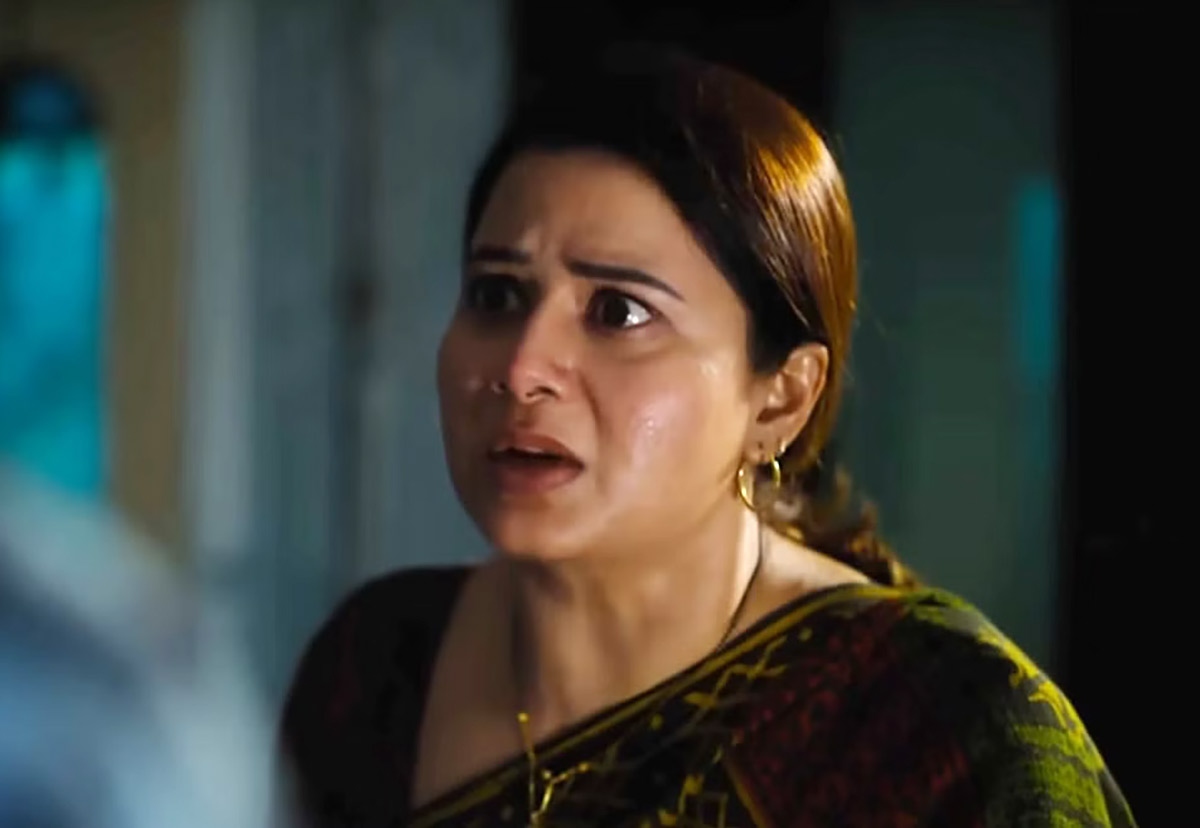 The last 30 minutes test your patience. The rigmarole could have been wrapped up way faster had Gopi and Neelam been smart enough, had the Tantriks been sensible enough, and had Masooda spared the audience more than her reel-life victims.
Prashanth R Vihari's background music is stale and sometimes loud. Jesvin Prabhu's editing is blunted by languorous run-time. Nagesh Banell's cinematography is good enough. Kranthi Priyam's art direction is a plus.
Sangeetha Krish's non-straightforward performance is the only plus. The rest of the performances scratch the surface.
Verdict:
'Masooda' is a pack of outdated horror elements.
Rating: 2.25 / 5.0
Showcase your talent to millions!!
Write about topics that interest you - anything from movies to cricket, gadgets to startups.
SUBMIT ARTICLE
More
Telugu Movie Reviews
Boo
Mem Famous
Malli Pelli
Sathi Gani Rendu Ekaralu
Bichagadu 2
Anni Manchi Sakunamule