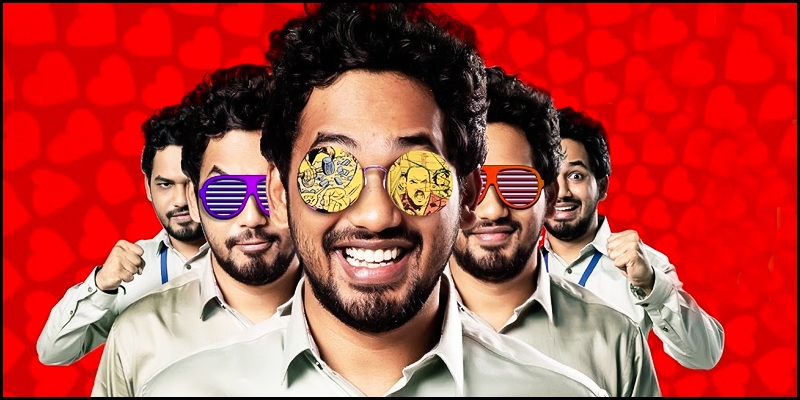 Naan Sirithaal - Onscreen laughter dominates
Hip Hop Tamizha Aadhi's third venture based on an already hit short film under Sundar C's banner is enough to pull the crowd into the theatres.  Does 'Naan Sirithaal' tickle the funny bones or drives the audience into a temper remains to be seen.
Gandhi (Aadhi) is a middle class youngster working in an IT company who has a rare disorder which makes him laugh uncontrollably whenever he is sad or nervous.  This causes him to lose his job and also in danger of losing the girl (Ishwarya Menon) he loves.  His friend Delhi Babu goes missing and when searching for him a dreaded gangster Delhi Babu (K.S. Ravikumar) mistakes him to be an assassin sent by his rival Sakkarai (Ravi Maria).  Does Gandh overcome the two warring gangsters and his own domestic miseries is what the rest of the screenplay is all about.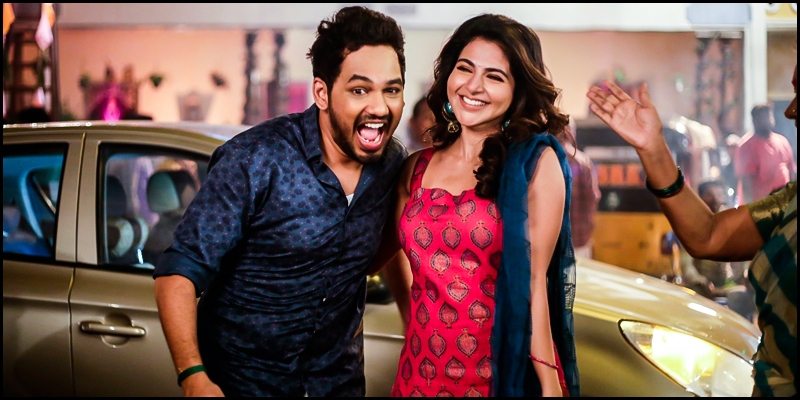 Hip Hop Aadhi has improved a lot in dialogue delivery and dancing and scores in the scenes with his father played by Badava Gopi.  The weak characterization hampers the young entertainer from making a long-lasting impression on the viewers.  Ishwarya Menon gets to play a typical movie heroine with no substance in the story but does make it count in a kuthu dance.  Badava Gopi as the hero's father is the real star of the show who for the first time gets a meaty role and grabs it with both hands excelling in comedy as well as the emotional scenes.  K.S. Ravikumar and Ravi Maria are clearly in a fix as to how to play their characters and that they did not get any help from the script or direction is pretty evident.  Muniskanth, Shara and other YouTube stars try very hard to manufacture laughs compared to them even  'Bigg Boss Julie's(you read it right) cameo is smile-worthy.  Yogi Babu appears in the climax as the jilted lover and gives the audience a much-needed relief.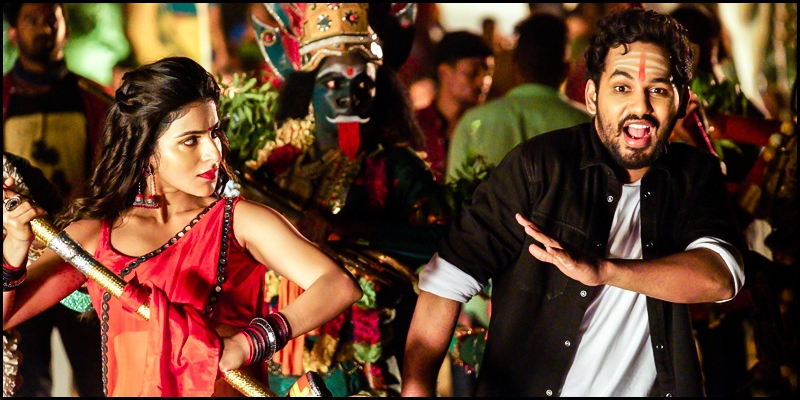 What works best in 'Naan Sirithiaal' is the last half an hour which contains a few laugh-worthy scenes and is racy too.  The sequence in which Aadhi laughs out loud to emotional scenes of Vijay and Ajith and the reactions of their fans is truly hilarious.  The father-son bonding between Aadhi and Badava Gopi is a treat to watch.  The message that Aadhi delivers in the very end though out of place has a ring of truth which the entire film lacks.
The idea of a man laughing out loud at inappropriate situations has so much scope to be milked for one hilarious situation after another but 'Naan Sirithaal' fails miserably in that aspect.  There is a total lack of cohesiveness in the proceedings and the acting and the staging seem to be out of control most of the time.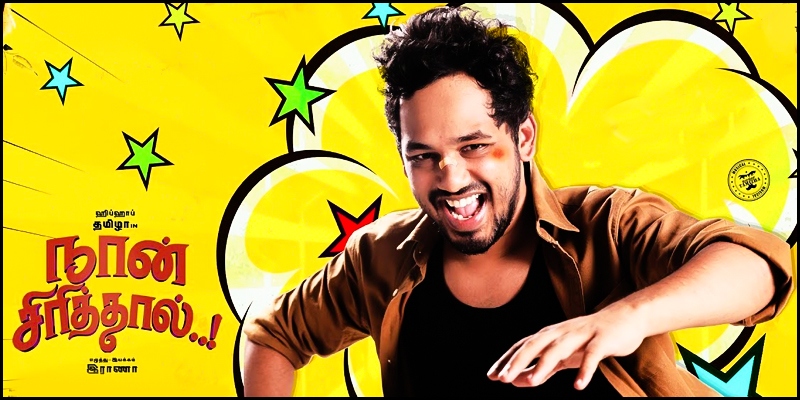 Hip Hop Aadhi's songs are foot-tapping but are inserted randomly and sound similar too.  The camera and editing leave a lot to be desired.  Raana an associate of Shankar has tried to convert his well-received short film into a feature but poor writing and execution have let him down. 
Verdict : Go for this one if you are a fan of Hip Hop Aadhi and a few laughs here and there.
 
Rating: 2.25 / 5.0
Showcase your talent to millions!!
Write about topics that interest you - anything from movies to cricket, gadgets to startups.
SUBMIT ARTICLE