Nagi Needu in Seizure
Saturday, January 13, 2018 • Kannada Comments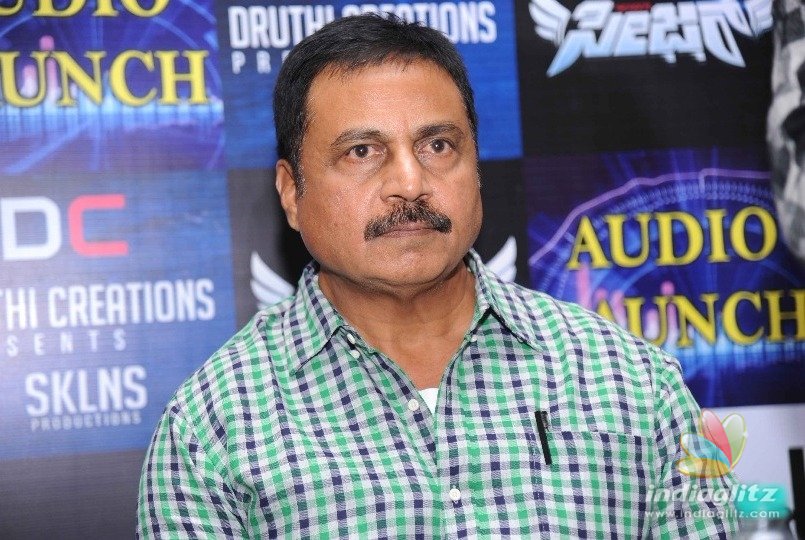 This 'Maryada Ramanna' is 'Maryada Purusha' in real life. The top character artist from 'Maryada Ramanna' Telugu film actor Nagi Needu is a humble and sensible personality in real life.
Although he made debut in cinema in 2002 he got acclaim for his Telugu film 'Maryada Ramanna'. The same film was made in Kannada but it did not find good results. Nagi Needu made a small appearance in Komal Kumar film 'Karodpathi' and that film also failed in the box office.
The six foot tall actor Nagi Needu is coming back again to Kannada in 'Seizure' Kannada cinema starring Chiranjeevi Sarja, Parul Yadav, V Ravichandran and Prakash Rai and others.
What is interesting about this Nandi Award winner and a find of SS Rajamouli topnotch director when Nagi Needu was working as general manager of Prasad Labs, Hyderabad is that he is a good Samaritan for the government school children.
The great satisfaction Nagi Needu is deriving is from counseling of students of 8, 9 and 10 standards of government schools. It is a free of cost he is doing this yeomen service. For private schools he has separate fee to charge. Nagi Needu thought of one percent success in the service he is doing. He has got around 6 percent results from counseling the students for better future.
Nagi Needu a popular actor in Telugu, Tamil, Malayalam and Kannada languages is an outstanding example of strong mindset to serve the young generation.
Happy in his life in films and personal life Nagi Needu practices Yoga. He believes in offering 'Namaskara' with two hands at the heart side instead of shaking hands. Nagi Needu two sons are highly qualified and residing abroad.
In a short interaction at 'Seizure' audio at Lalith Ashok Hotel, Nagi Needu extended his telephone numbers so that he is invited for a free counseling to government high school students.
RELATED NEWS
Actress Photos
Indhuja
Athulya Ravi
Aathmika
Simran Choudhary