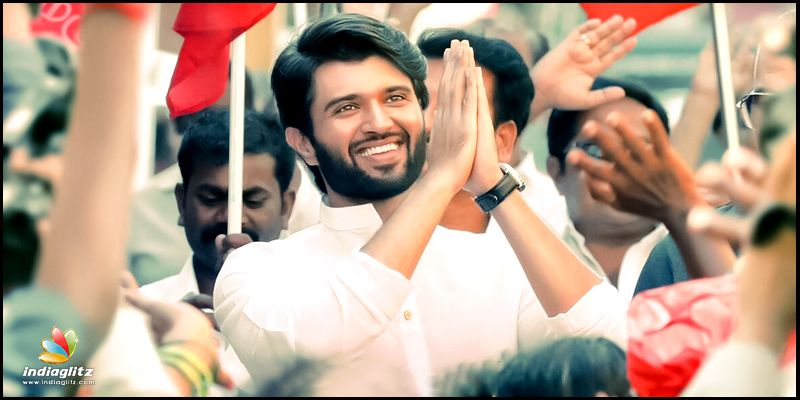 NOTA : Vote for NOTA
Vijay D's debut in Tamil could have not been better, he is the rowdy we all want. NOTA puts forth a question; Did a Rowdy just become a CM or did the CM turn into a Rowdy. Anand Shankar is known for keeping his heroes smart and sleek, he has little work there as NOTA's hero is already in the groove. The past 5 years have been historic, chaotic with lots of twists in Political as well as the social environment of Tamil Nadu; Anand Shankar has managed to go over the events over the last few years and scripted a quick thriller which touches bases almost everything from Koovathur resort to Amma's hospitalization.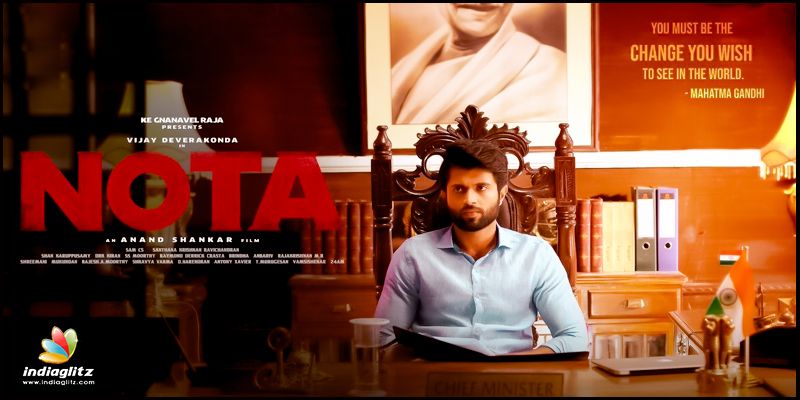 Vijay is Varun, a spoilt brat who games, drinks and parties when he comes over to India. He is made as the CM overnight after his father Nasser the then CM decides to save the party by appointing his son as CM on the emergency. It's almost like Bharat Anu Nenu, the only difference is that MB is an already focused man, here Vijay is just another casual dude. Vijay is clueless on his new post, he is casual and doesn't mind what the public or media says; there is this scene when his friend Yashika pocks at him and asks him to take the Media criticism seriously. For which he flips the channels and shows another program that praises the CM's scheme; such scenes are enjoyable and are those that save NOTA then and there. As a reluctant CM he is also no pushover, he gets into the thick of the political action with the help of his mentor Sathyaraj who also happens to be a retired reporter.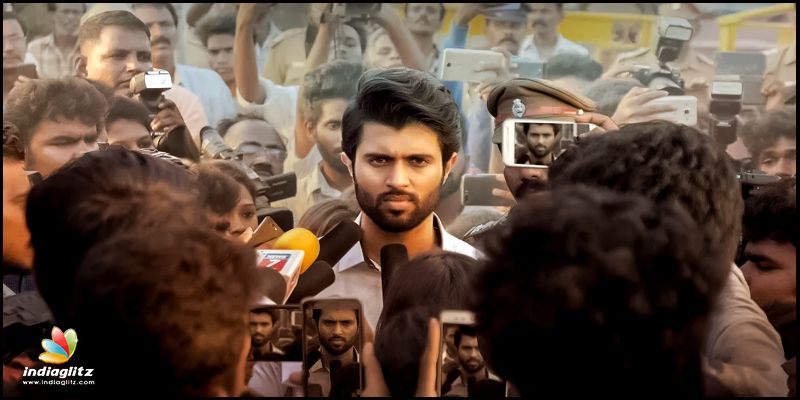 The bus torch scene is very emotional, dead drop serious and Vijay's emote power is at the display; he silences those annoying media personnel with just "SHHH" and shows how's its done. Now, this is the entry of Rowdy CM and the wait for scenes like this becomes never-ending. Anand could have capitalized this scene and concentrated more on how the Rowdy CM cleans up the current political mess with his raw attitude; however, there is very little of Rowdy CM and more of TN's political references. There is everything, Koovathur resort, Sadhguru's ISHA, Amma's hospitalization, Trust vote, Sembarabakkam incident, and Chennai floods. It's not an exaggeration to say that Anand Shankar has written the script between these events. The flashback hardly does anything good to the storyline, its made with an intent to bring in twists but ends up turning sour. So the end question is simple, will Varun the sudden CM brave his way out of all odds to become the People's rowdy CM.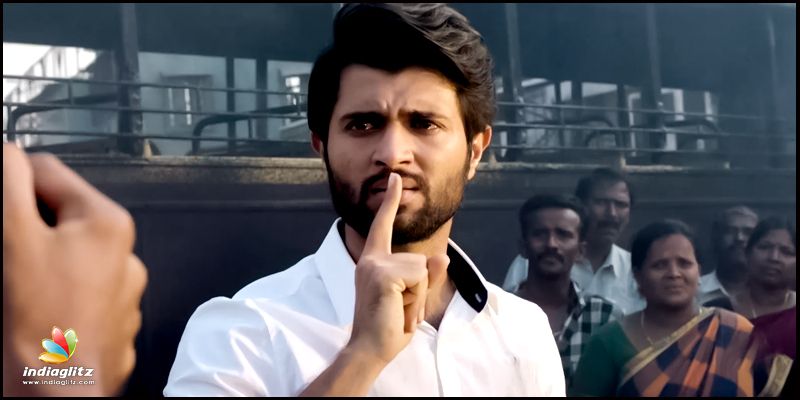 Vijay is a bad-ass character, come what may its hard to let him out of that swag he carried with him since Arjun Reddy. NOTA's story-line requires him to carry forward that character in a different setting, but sadly the film underutilizes his talent. Vijay's genuine effort in dubbing needs a pat on the back, still, the chaos of making a bilingual is obvious. Hopefully, Kollywood gets to see more of Vijay D. Sathyaraj and Nasser are two pillars of NOTA, they use their experience to weigh their characters. SAM CS's riveting BGM is a big plus and serves the thump to the Rowdy CM. The sets of NOTA were too mediocre, the bus torching, CM's press conferences and flood scenarios looked very artificial. NOTA lags in not concentrating more on the Rowdy CM's attitude, flashbacks, predictability and lack of power performances from support cast.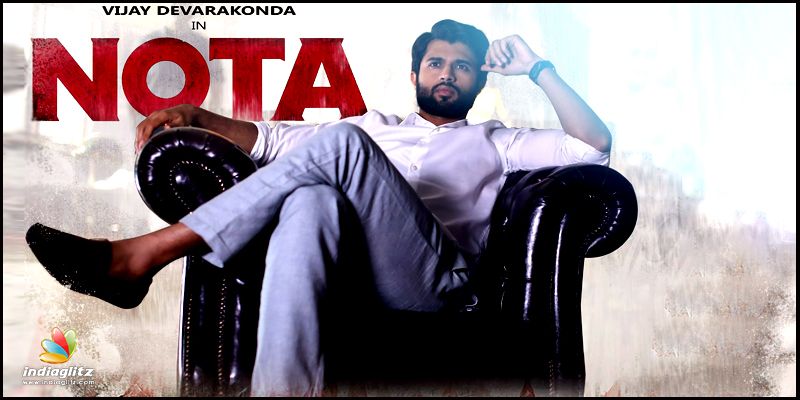 Overall NOTA works for Vijay's flamboyant attitude, Anand's commitment to scripting a story-line that trends on current scenarios and some bad-ass moments. NOTA is that film that falls into the category of "Has all the ingredients but fails to utilize the X-factor".
Rating: 2.75 / 5.0
Showcase your talent to millions!!
Write about topics that interest you - anything from movies to cricket, gadgets to startups.
SUBMIT ARTICLE
More
Tamil Movie Reviews
Kalaga Thalaivan
Miral
Yashoda
Parole
Banaras
Coffee With Kadhal