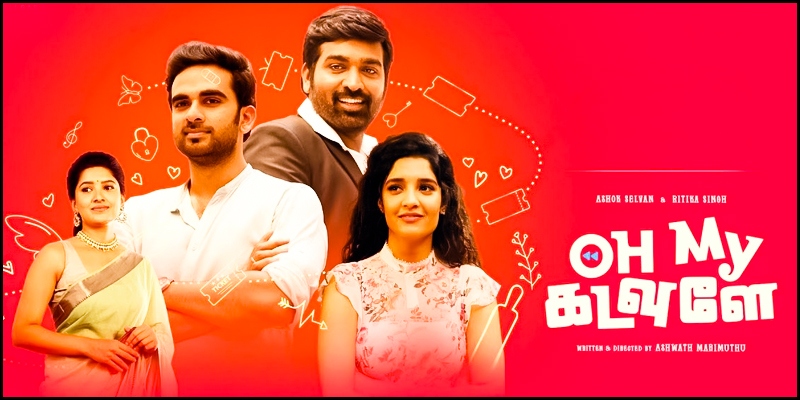 Oh My Kadavule - Romcom with a divine fantasy touch
Romcoms are always welcome especially when its the season of love and debutante Ashwath Marimuthu has come up with one packing a divine fantasy element in it.  Whether the audience shout 'Oh My Kadavule' in ecstasy or despair remains to be seen.
Arjun (Ashok Selvan) and Anu (Ritika Singh) are childhood friends who share a lot over the years including drinks at the pub.  At the pub he meets his childhood crush Meera ( Vani Bhojan) and plans to get close to her against.  But when Anu's father (M.S. Bhaskar) wants to get her married she tells Arjun that she would like to marry him rather than the groom selected by her dad.  After some thought Arjun gives the nod and not only gets the girl but also a job at Bhaskar's ceramic company.  Arjun finds it difficult to get used to his best buddy as a wife and is not even able to consummate his marriage.  Destiny makes Meera come to him for help and the attraction is rekindled.  Hating the job and unable to bear the possessive nature of his wife Arjun decides to go for a divorce and Anu realizing he does not love her also agrees.  At the court there is a divine intervention and Arjun is given a chance to go back and change his life.  What happens when the hero rewrites his life and whether he is able to get the life he yearned for is what 'Oh My Kadavule' is all about.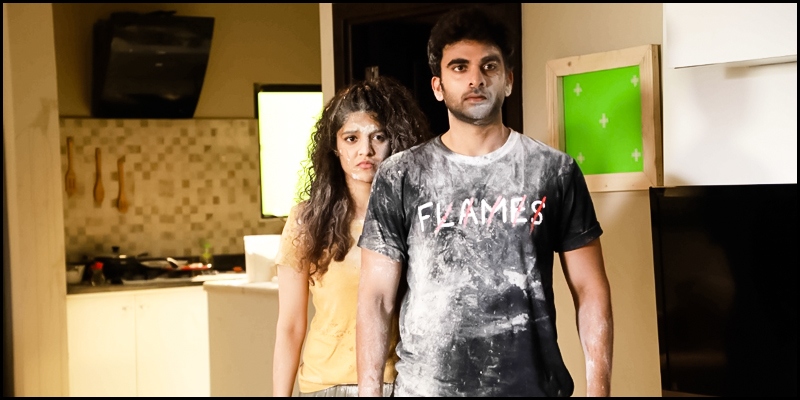 Ashok Selvan has always shown promise in any film that he has acted in but this could well rank as one of his best works to date.  He makes Arjun the lazy self-centered boy next door connect instantly with the audience.  There is a long break up scene that Ashok does as an audition to GVM which totally showcases his skill as an actor.   At the same time, there are a few scenes in which he also hams it up which could have been toned down a bit.  Ritika Singh has presented the modern urban girl Anu with ease and when she gets the focus on her in the second half she gives a knockout performance especially in the shots she tries to help Arjun woo the other girl all the while her eyes showing that her heart is not in it.  Vani Bhojan as the aspiring film director is very natural in her performance and the scene where she cries hearing her friends talk about her and the moment her man comes into her sight is proof or her caliber.  Santhosh Pratap has a key role which he does well while Shara and Ramesh Tilak succeed in bringing a few laughs here and there.  Vijay Sethupathi plays god with subtlety making him very earthy and its safe to say this is one cameo from the Makkal Selvan that does justice to him.  The rest of the cast including M.S. Bhaskar and Gajaraj are apt.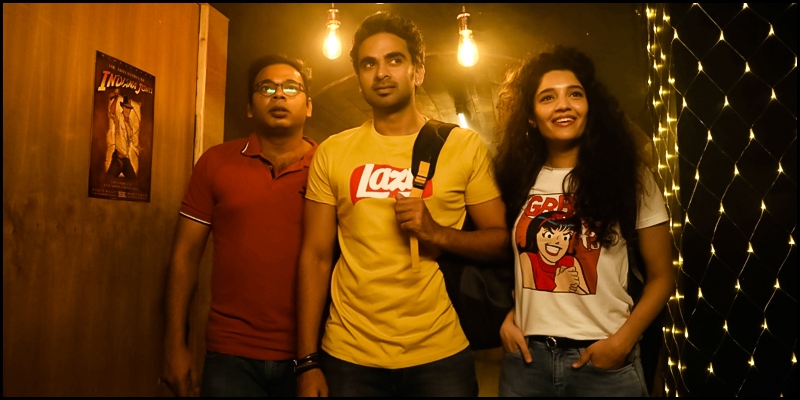 What works best in 'Oh My Kadavule' is the youthful exuberance the screenplay maintains throughout.  The fantasy element helps in keeping the curiosity going.  The hero's plight working for his father in law's company is hilarious. The strong friendship between Sha Ra and Ritika is another highlight in characterization.  Motifs such as Ritika's struggle with the high heels which she discards in the Church scene, Ashok Selvan understanding Vani's true love by connecting her movie script to her life and Ashok connecting to M.S. Bhaskar are all very maturely handled.  Audiences can connect well with the core theme of how relationships are marred when you take persons close to you for granted and realize their worth only when it's too late.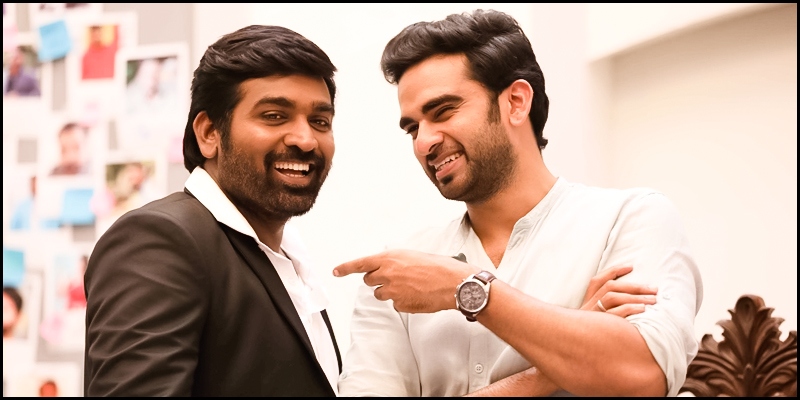 On the downside, the screenplay drags more than a bit in the second half. Though logic can take a backseat in fantasies Ritika's totally contrasting character traits in the two halves is rather baffling especially in her ignorance of Ashok's interest in acting in the first half.The comedy is not that impressive and if only it was funnier 'OMK' could well have turned out to be Tamil cinema's 'Bruce Almighty'.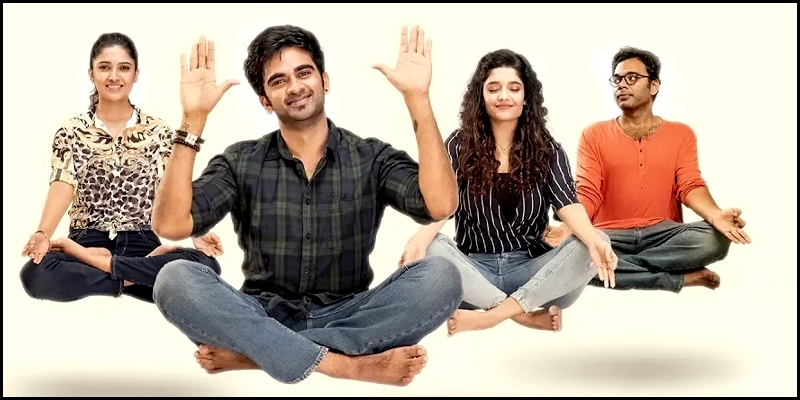 Leon James music is a big plus for 'Oh My Kadavule' with the Kathaipoma also working as a storytelling tool.  Axess Film Factory and Happy High Pictures have brought together a technically sound product.  Newcomer Ashwath Marimuthu has succeeded in making a youthful entertainer that will connect well with the young crowd and shows a lot of promise in handling the subject with a mix of entertainment and maturity.
Verdict: Go for this breezy rom-com with a fantasy twist that is quite fresh
 
Rating: 3 / 5.0
Showcase your talent to millions!!
Write about topics that interest you - anything from movies to cricket, gadgets to startups.
SUBMIT ARTICLE
More
Tamil Movie Reviews
Laal Singh Chaddha
Kuruthi Aattam
Yenni Thuniga
Poikkal Kuthirai
Gulu Gulu
Jothi