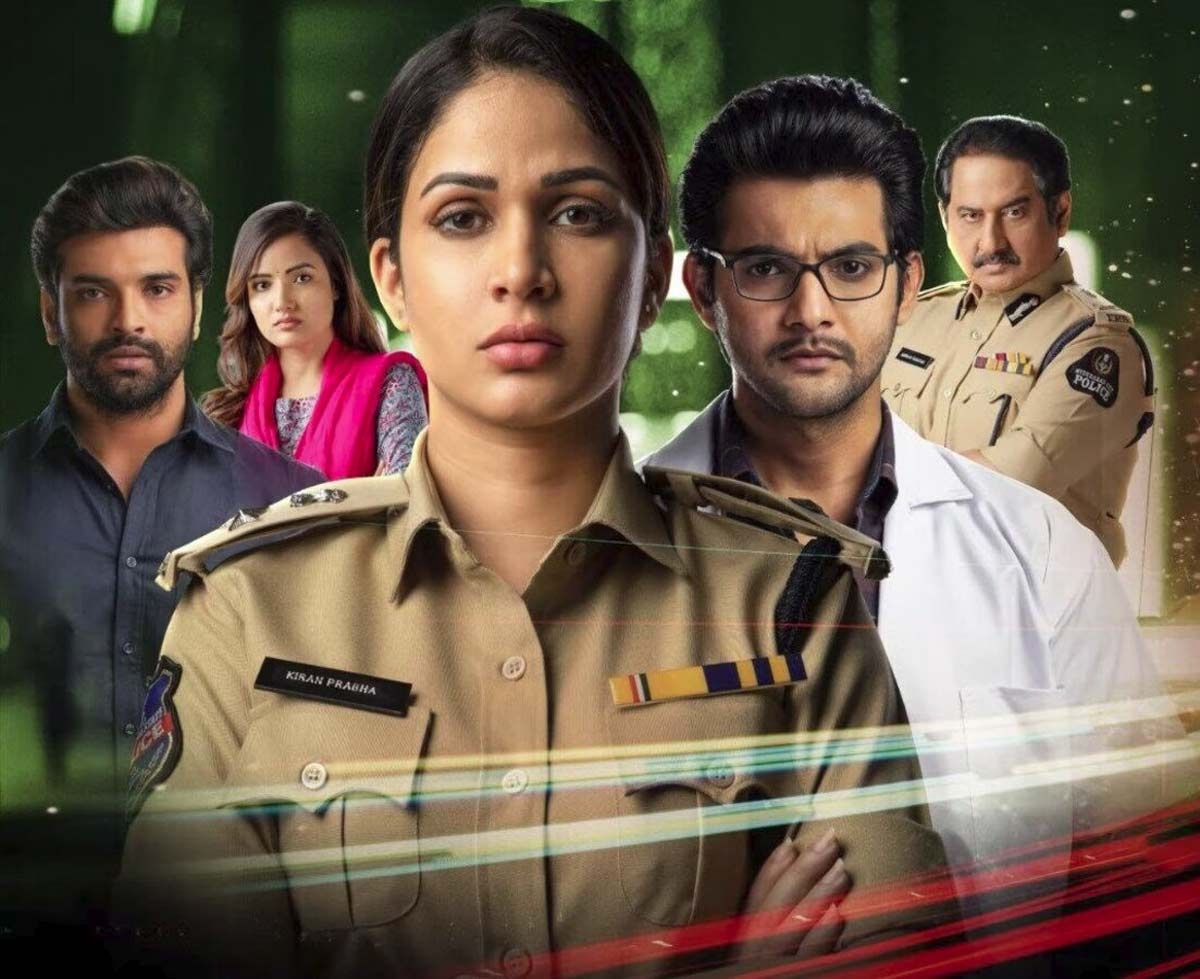 'Puli Meka' is currently streaming on ZEE5. In this section, we are going to review the latest web series.
Story:
Kiran Prabha (Lavanya Tripathi), a sharp-witted IPS officer, is pressed into action when a couple of killings by a mysterious person consume the lives of cops. She mobilizes a team, including a forensic expert named Prabhakar Sharma (Aadhi Saikumar), who suspects that the killer's targets may be random. Around the fourth episode, the plot assumes a new high. What is it? What ensues later? Will the mystery killer be caught?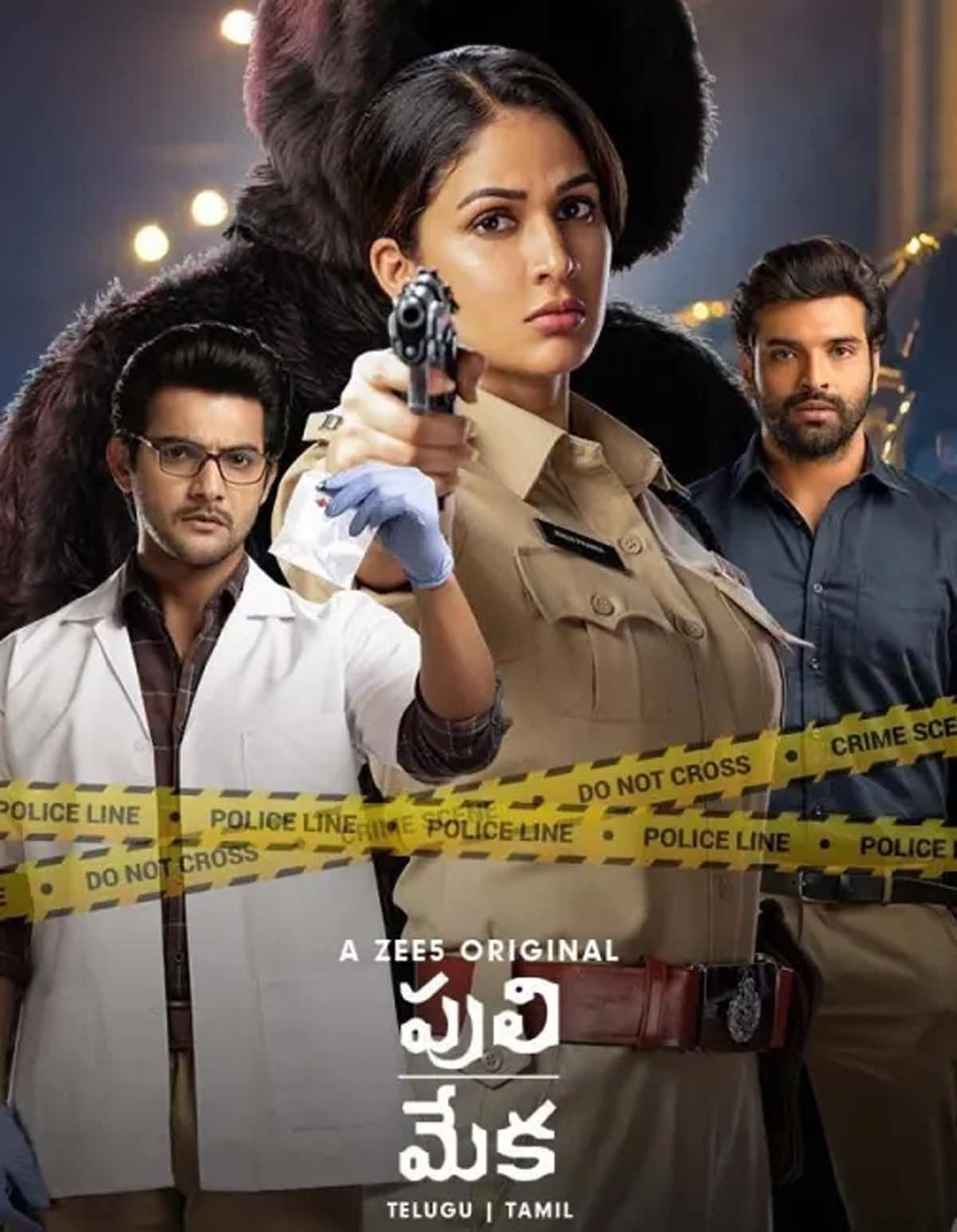 Analysis:
When this web series was announced, creator-writer Kona Venkat (whose return to form with the recent blockbuster 'Waltair Veerayya' is complete) highlighted that the element of astrology has a key role in the story. It is for the viewer to figure out how pivotal or otherwise it is to the central plot, but suffice it to say that the astrology aspect has been thoroughly mined for humour in the first 2-3 episodes. Goparaju Ramana plays a sought-after pundit whose solutions range from comical to outrageous. There is no social commentary as such, but the domestic fallout of his quackery makes for a poignant tale. Also, even a retired IAS officer is fond of his solutions whereas his grandma makes fun of his YouTube videos.
Raja Chembolu plays a characteristically unpredictable role. He is a foreign returnee who heads a large corporate company and is a victim of social embarrassment and low self-esteem. His live-in partner is generic but she may hide something behind her animated facade. Thrown into the mix is a parent who arranges his son's match-making session right at a crime scene. The brand of humour in the initial portions is fully Tollywood-esque more than OTT-type.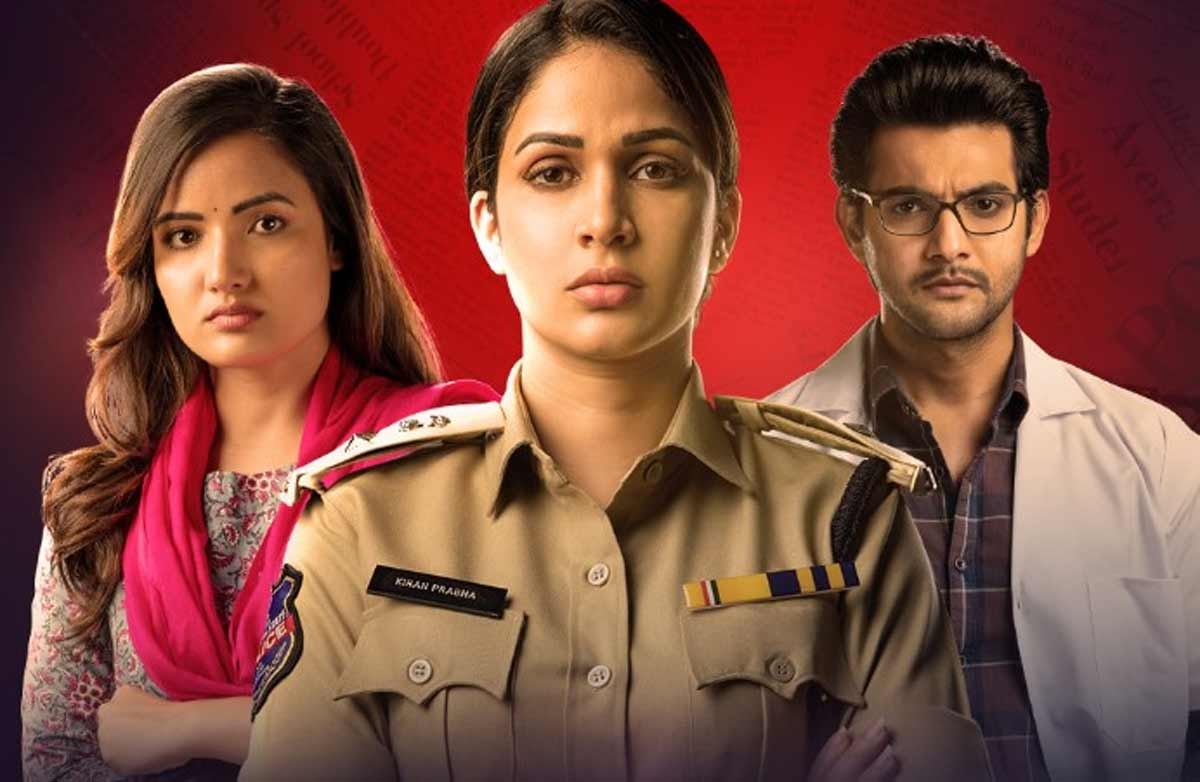 It is in the fourth episode that the story advances to the next level. From revenge to resistance, from redemption to the subtext of security, everything goes into adding layers to the drama in the subsequent episodes.
Director K Chakravarthy Reddy makes the best use of his casting. Siri Hanmanth, the YouTube star, is no pushover; as far as her character is concerned, it is not over until it is over. Suman plays a top cop whose characterization might come across as convenient on the surface but is not so deep down. Mukku Avinash's comedy could have been better. Spandhana Palli and Sai Srinivas have other parts.
Story writers Kona Venkat and Venkatesh Kilaru could have placed the red herrings in a better way. The conversations between the investigators don't rise above cliches. In a scene or two, Aadhi's character makes pretty obvious observations. It is in these portions that Lavanya's character should have been used for better drama.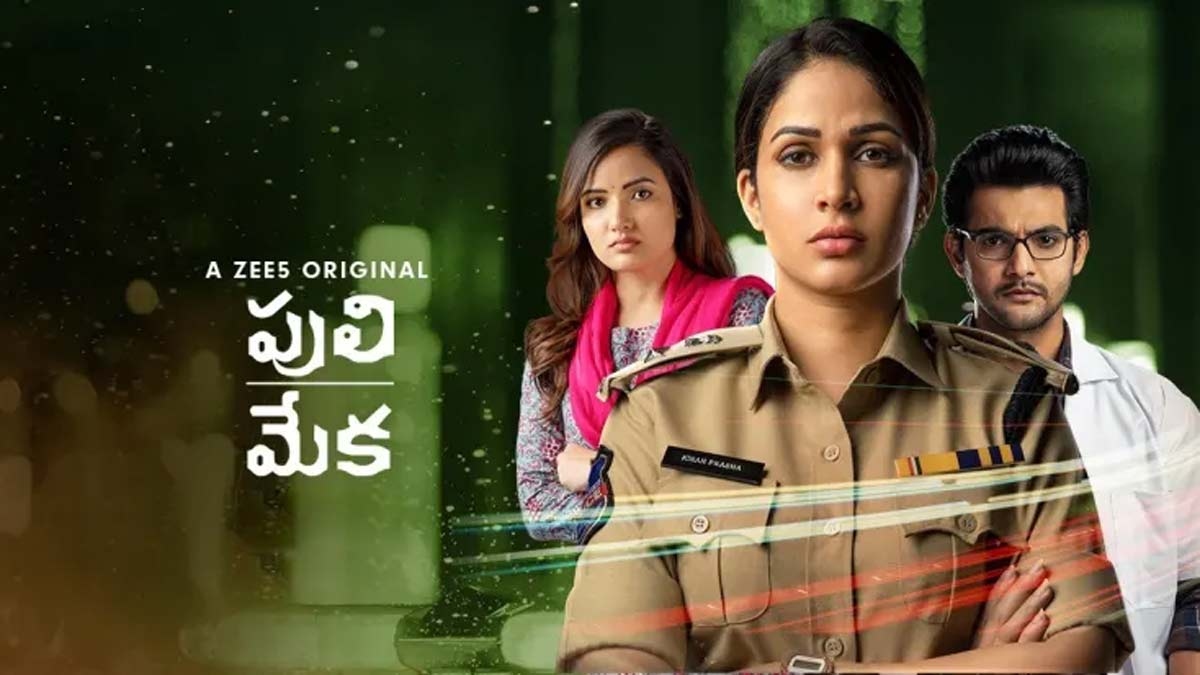 Ram K Mahesh's cinematography is adequate. Brahma Kadali's art direction is impressive. Praveen Lakkaraju's music is a plus.
Lavanya excels and shows stamina while enacting a layered role. Her emotional range has been used in a story that comes with a full-on flashback. Aadhi Saikumar is good, while Suman and Goparaju Ramana do a fine job.
Verdict:
'Puli Meka' is a fairly interesting thriller with a backstory, a twist, and a proper arc. The writing and performances are effective.
CAST & CREW
Cast: Aadhi Sai Kumar, Lavanya Tripathi, Suman, Goparaju Ramana, Raja Chembolu, Sai Srinivas, Siri Hanumanthu And Spandana Palli
Director: Chakravarthy
Writer: Venkat CH,Venkatesh Kilaru
Music: Praveen Lakkaraju
Producer: Kona Venkat
Showcase your talent to millions!!
Write about topics that interest you - anything from movies to cricket, gadgets to startups.
SUBMIT ARTICLE
More
Telugu Webseries Reviews