Pa.Ranjith and S.Ve.Shekher heated argument about caste
Monday, September 11, 2017 • Tamil Comments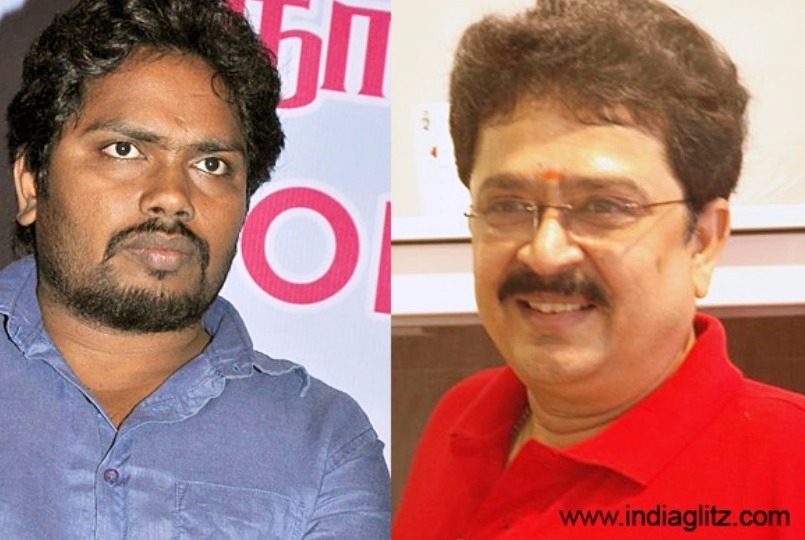 A few days back directors Pa. Ranjith and Ameer entered into a verbal duel in the condolence meet conducted by the Directors Union in Chennai. When Ranjith mentioned the Dalit identity of Anita during his speech, Ameer said it is not right to reiterate Anita's oppressed caste identity at this time when many Tamil people from all castes have united in protest against NEET To this Ranjith burst out in anger and said we cannot keep on pretending that the caste discrimination against Dalit does not exist in Tamil society and at least after Anita's death we should start self criticism.
Though the two maverick filmmakers sorted out their differences on the same stage and parted as friends the speech of Ranjith became a controversy and was widely discussed in social media with many people opposing and supporting him.
On Sunday, veteran actor and politician S.Ve. Shekher. tweeted praising Ranjith for calling himself a Dalit, his caste identity. It must be noted that Shekher had told a few months ago that caste and religion are like his mother and father.
Rajith however has boldly replied to Shekher tweet saying that Dalit is not the name of a caste but it is an ideology of liberation to abolish caste.
To this Shekher shot back saying that abolition of caste is impractical and Rajinikanth who is Ranjith's hero will make him understand that.
Related News