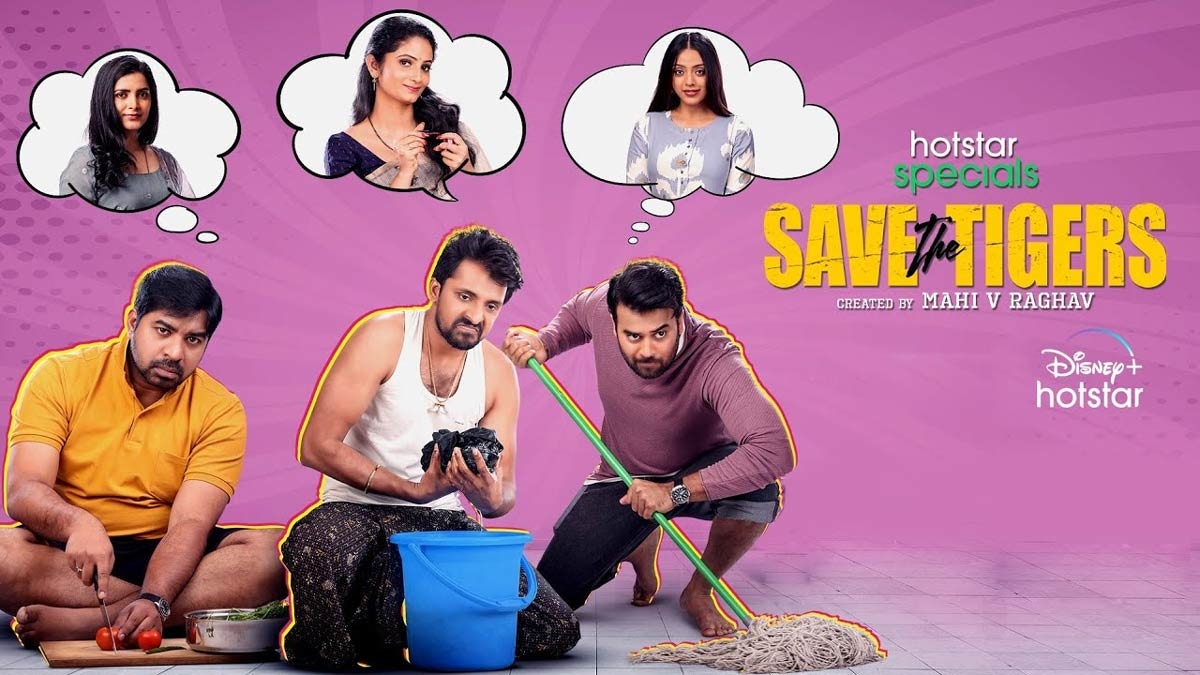 'Save the Tigers' is currently streaming on Disney Plus Hotstar. In this section, we are going to review the latest web series.
Story:
Priyadarshi and Jordaar Sujatha, Pavani Gangireddy and Abhinav Gomatam, and Chaitanya Krishna and Deviyani play married couples. They all have different issues.
The wife from the first duo wants to relocate to an upscale area in Hyderabad. Her husband, however, resists. The wife from the second segment is unhappy that her writer-husband's sabbatical is overlong. The wife from the third pair is miffed with her creative Ad filmmaker-husband for not conversing enough with her.
Analysis:
Creators Mahi V Raghav and Pradeep Advaitham join hands with debutant director Teja Kakumanu (he has been an actor). The relationship drama is going to have a second set of episodes released soon. For now, only the first six episodes are out.
Sunaina plays a harassed employee who is condemned to be at the beck and call of her toxic boss. The homework track is both poignant and entertaining. Gangavva's extended cameo works, as she doesn't overdo it. Harshavardhan plays a cracked boss who pesters his employee to come up with a terrific underwear Ad idea. The arc of this track is inventive, as serious drama is sought to be built by the end of the final episode.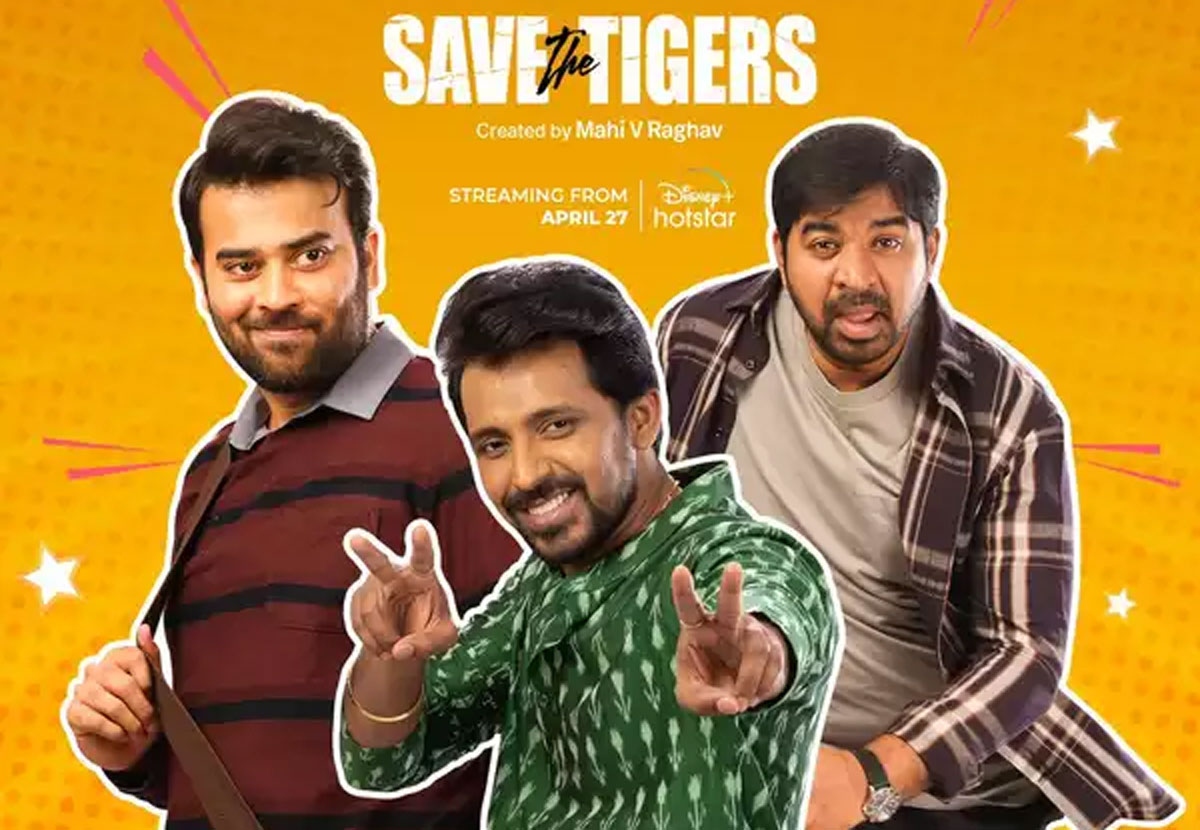 The servant-maid comedy doesn't come with the usual tropes. There is no body shaming and classist joke involved. Abhinav Gomatam's character suffers from writer's block. He is obsessed with an uncreative TV serial, something that piques his wife but tickles the viewer's funny bone. He picks up quarrels with all and sundry while leeching on his doctor-wife. The tummy comedy in the penultimate episode feels random, though.
Priyadarshi's character is not milked for stereotypical comedy despite his over-talking nature. His passing comment on the falling literary standards of contemporary times reflects the writing department's attempt at social commentary. His repeated use of the word 'paalu' (milk) is reminiscent of his pressure cooker obsession from 'Jathi Ratnalu'.
Krishna Chaitanya is the only male lead who looks sober and calm. He is pitted against an activist wife who domesticates her feminism to threatening levels. His daughter is his emotional anchor at times. "You look cool in that video. I like you that way," would have resulted in a whistleworthy moment for a star hero in a theatrical release.
The show touches upon workplace harassment and other such themes without resorting to cliches. The bar scene is a spin-off of the famous 'F2' scene but the comparisons must end there.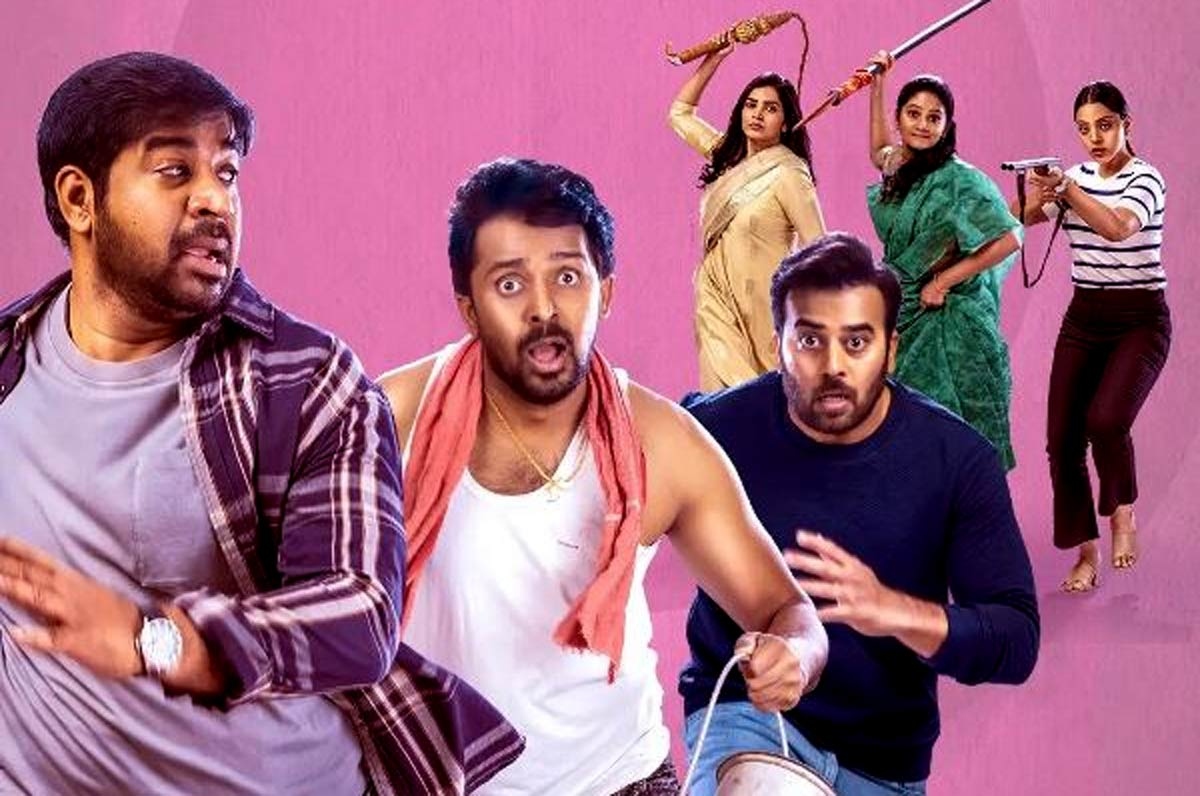 The show attempts dark comedy when Abhinav's character undergoes torment because of a nightmare. Although therapy and psychiatry have been trivialized through Satya Krishna's character, the portrayal of the biased female psychiatrist is still fun to watch. The build-up to the underwear Ad necessitated that the actual Ad was very funny or subtly satirical on society. But it ends up being cringe.
The show could have avoided falling into the trap of writing coincidences. Three males bump into each other accidentally and realize that their social background is the same in terms of their children attending the same school. Something similar happens with their wives as well. This is an OTT show and, therefore, such a hackneyed way of narration was not necessary. Even the 'Bathuku Jhatka Bandi' parody doesn't quite work.
A spouse having mom issues, a spouse playing a victim card, and such elements deepen the drama.
Everything said, the web series lacks a central conflict. Random scenes head toward an incomplete ending. Everything has been written to convince the viewer that impatient and impulsive wives don't appreciate how innocuous and well-meaning their husbands are.
This is also a show that deploys the kind of language highly educated couples use in everyday conversations: Healthy boundaries, emotional manipulation, neutral perspective, gaslighting and stuff are natural.
Verdict:
'Save The Tigers' is fun to watch.
CAST & CREW
Cast: Priyadarshi, Jordaar Sujatha, Pavani Gangireddy, Abhinav Gomatam, Chaitanya Krishna, Deviyani, Gangavva, Harshavardhan, Venu Tillu, Rohini Abd Saddam
Director: Teja Kakumanu
Writer: Pradeep Advaitham,Vijay Namoju,S Anand Karthik
Music: Ajay Arasada
Cinematography: S.V. Vishweshwar
Showcase your talent to millions!!
Write about topics that interest you - anything from movies to cricket, gadgets to startups.
SUBMIT ARTICLE
More
Telugu Webseries Reviews