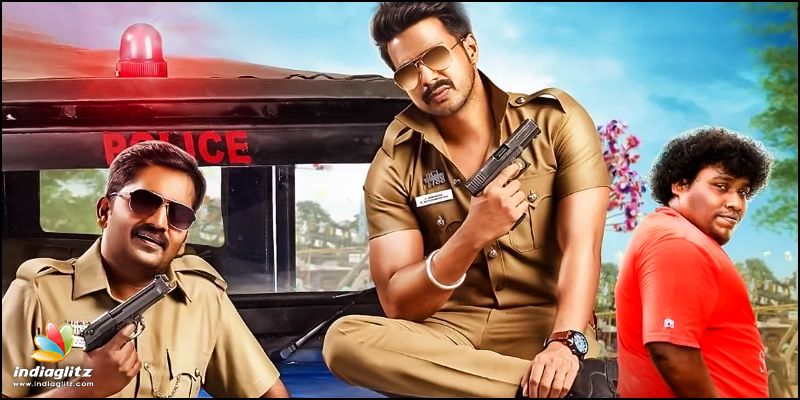 Silukkuvarpatti Singam - An Attempt to make a funny cop movie
The Writer of the laugh riot 'Velaiyunu Vanthutta Vellaikaran' and its hero Vishnu Vishal have come together for 'Silukkuvarpatti Singam' a funny cop story that has a colorful look and commercial ingredients.  Will the film appeal to the comedy movie lovers who are the target audiences remains to be seen.
Sathyamoorthy (Vishnu Vishal) aka 'Silukkuvarpatti Singam' is a constable sans courage who is contented with his life buying tea and food for the station rather than chasing criminals.  The new man on the job Bhaskar (Karunakaran) tries his best to mend his friend but in vain.  The only time Sathya gets angry is if someone interferes when he is gobbling up his favorite half boil.  His cousin and childhood sweetheart Raji (Regina Cassandra) comes to town as a teacher and the cop's new mission is to win her back.   Meanwhile a dreaded assassin Cycle Shankar (Ravi Shankar) from Chennai, arrives on a mission to Silukkuvarpatti.to kill a local politician (Manzoor Ali Khan).  Situations arise that Sathya crosses paths with Cycle Shankar who vows to kill him and Raji's marriage too is fixed with someone else.  Hiding from the villain under various disguises how the hero uses his brains to upstage him and win the hands of his girl forms the rest of the screenplay.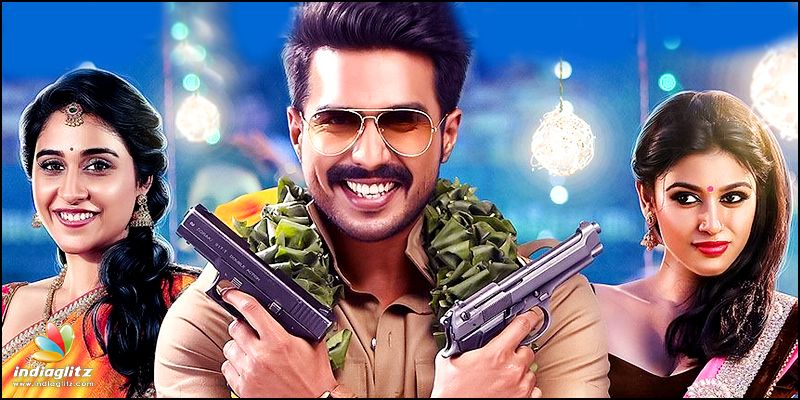 Vishnu Vishal as usual surrenders to the demands of the role he is playing which is the exact opposite of the intense cop he played in the recent hit 'Ratsasan'.  He maintains his cowardly act till the very end and does provide a few laughs here and there with his disguises and is good in the romance scenes.  Regina Cassandra looks pretty and goes through the motions of the rural comedy heroine without any fuss.    Oviya's first screen role since her 'Bigg Boss' fame has nothing to write home about excepting a kuthu dance in the beginning.  Yogi Babu is the saviour of this movie with some of his counter dialogues evoking laughter.  There are a lot of comedians present such as Karunakaran, Livingstone, Anandaraj, Manzoor Ali Khan, Singamuthu and Lollu Sabha Manohar but comedy is absent most of the time.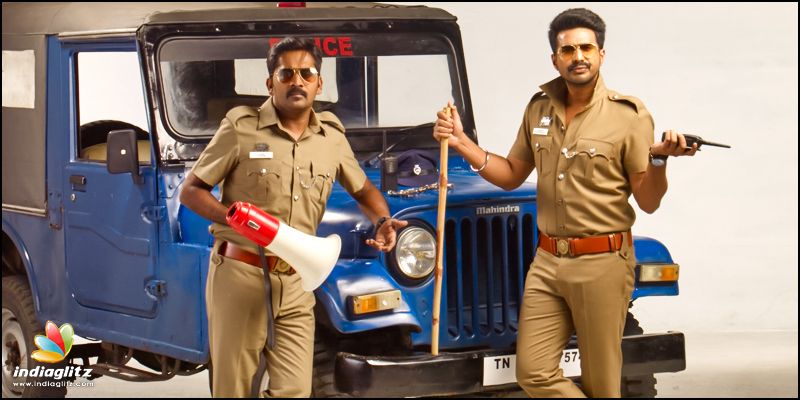 What works in 'Silukkuvarpatti Singam' is the colorful making and a few comedy lines thrown here and there.  The film is family friendly and does not have any vulgarity or violence.
On the downside, the screenplay lacks the laugh out loud moments that one would expect from such a movie.  The pacing alternates between a few racy sequences followed by dragging ones.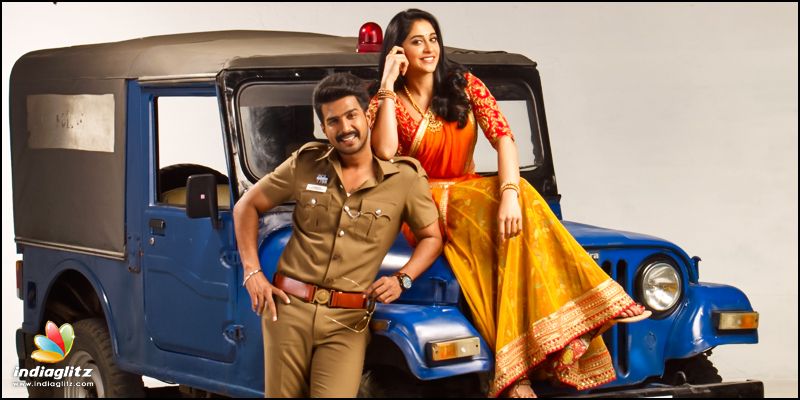 Leon James has tuned in a few foot-tapping songs and the background score too fits the bill for the tone of the film.  J. Laxman's cinematography and Ruben's editing is on par and Vishnu Vishal Studioz has pumped in whatever the script demanded.  Writer-director Chella Ayyavu's forte is comedy and he has chosen a light-hearted script and delivered it with the template elements.
Verdict: Go for this one if you are looking for a time pass fare and aren't too demanding 
Rating: 2.5 / 5.0
Showcase your talent to millions!!
Write about topics that interest you - anything from movies to cricket, gadgets to startups.
SUBMIT ARTICLE