Straight Talk ! Sad state of Tamil directors forced to beg
Saturday, January 13, 2018 • Tamil Comments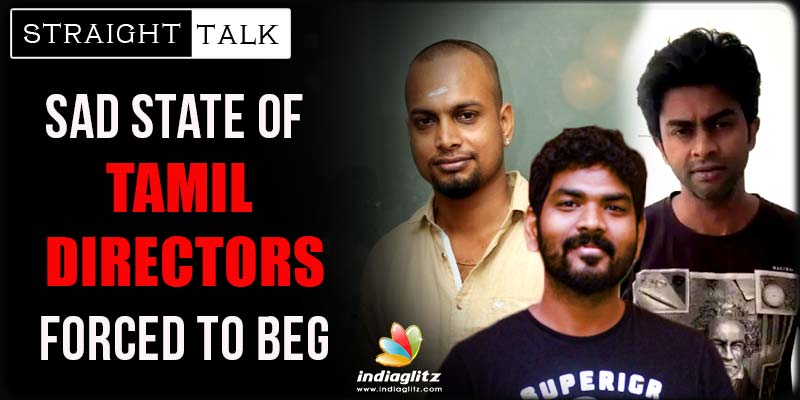 In a world of instant gratifiication, a film, a labour of love for its makers has just two or three days to fight to prove its worth leave alone recoup the money spent in making it.  Piracy which once was a major threat has now grown to the extent of having Tamil cinema (and the world) in its stranglehold as prints get uploaded online with alarming speed, sometimes even before the theaterical release.
It looked like a fun thing when a filmmaker tweeted a request to the likes of Tamil Rockers , Tamil Guns et al to help them recoup money by delaying uploads.  But now many have followed suit including the 'TSK' man Vignesh Shivan.  Creative people always take pride in their works and are mostly egomaniacal which vice is forgiven as their creations are cherished.  It is heartbreaking to see those Brahmma's as they are sometimes addressed,  go down on their knees and beg those nameless,faceless vultures. No organization, no police and no government seems to be in a position to do anything about this.
Hollywood is a greater sufferer as the pirates have now turned extorionists and hold prints of mega buck films hostage.  The world that is now just a global village prides in great advances in science and technology and to a common man it is perplexing that when someone with just a basic computer connected to the net cannot be found and stopped. Some may argue that its just an entertainment medium and who cares which leads to the thought of what would happen if these pirates decide to wage a technological war .  Life as we know it may become crippled and no one can stop that.  The stomach knots up and an ugly feeling of doom and dread grips which is just what the producer and director of a new film must be feeling as they bend down on their knees to pray not to a god but a pirate. 
Related News
Actress Photos
Rashmika Mandanna
Rashi Khanna
Amala Paul
Keerthy Suresh