Sudeep laud Prem, The Villain is special
Friday, October 13, 2017 • Kannada Comments
The topnotch Kichcha Sudeep in a rare chat with a few media persons on Thursday evening at JW Marriott was in merry mood to take up questions on various topics. Sudeep was at the launch of 'Big Boss 5' which he happily accepts and says it is a stress buster for him in the hustle and bustle of cinema activities.
On the much hyped, very big budget film in the career of his 'The Villain' with Dr Shivarajakumar, Amy Jackson and others in the cast, Kichcha Sudeep says this film is very special to him. Firstly very caring producer Dr CR Manohar who is making everything score big for this film, secondly very passionate director Prem. With many hit films in his career Prem is making everyone feel good all times. He does not shout and knows perfectly to take convincing shots. The recent chase in Bangkok was something I have not come across so far in the career. It is so diligently handled for the film.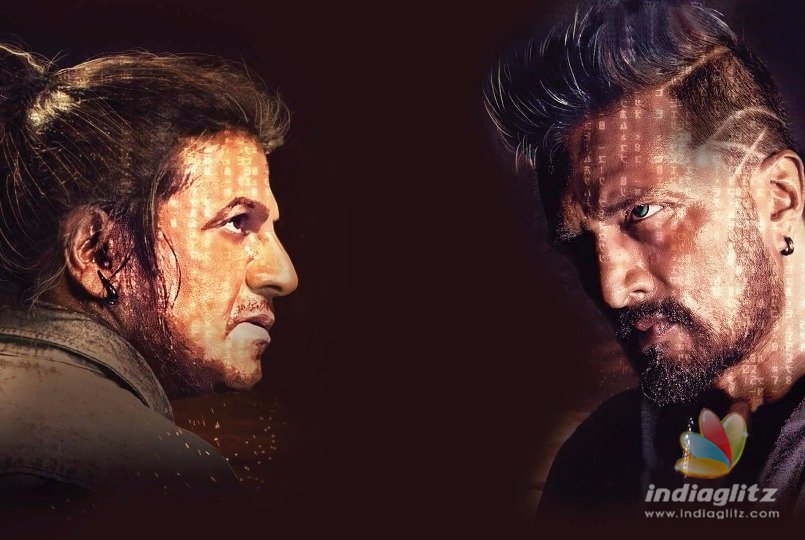 On the dialogue part with me and Shivanna of over 30 year's experience, it is very strongly worded but it never hurts both of us. We have been very cool throughout. When we find Shivarajakumar on the sets, it is full of energy and 'The Villain' is very special to both of us says Kichcha Sudeep.
Kichcha in Kitchen – Kichcha Sudeep will be showing another expertise in this 'Big Boss 5' season. That is his admiration for cooking. The Kichcha special from his specially designed kitchen will be mouth watering, calorie increasing food for the 17 inmates of Big Boss 5. Of course new mindset with six common people and 11 celebrities will be new experience for me he admits.
Ambi Ninage Vayassaithu Kano – this film is most important now for Dr Ambarish. After hearing to the story and title he has felt that the film should come out exceptionally well. A few preparations Ambi Mama is at this age given him extra impetus to come before the camera. Ambi Mama has taken the film to his heart.  It is the title that I have suggested and playing a brief role. The trailer presentation will be also first of its kind hopes Kichcha Sudeep.
I am not for campaign when Upendra invites. Kichcha Sudeep made it very clear that he does not fit in to politics of any party. Various political parties are interested in getting me to their party. I am not for politics. On his best friend Upendra 'Prajakiya', as a professional colleague Kichcha Sudeep wish him good luck. He is not ready for campaign of Upendra party.
Kichcha Sudeep appreciated the ability and clean handling of Parameshwar Gundkal and on the controversy doing rounds (a well planned video from insider of Big Boss season 4 – Parameshwar and Malavika Avinash in it) he said we should not hurt person like Avinash. He is a great man of our industry Kichcha Sudeep stressed.
RELATED NEWS
Actress Photos
Niharika Konidela
Priya Bhavani
Sanchita Shetty
Samantha