Sukrutha on giving end, action heroine in making
Monday, July 31, 2017 • Kannada Comments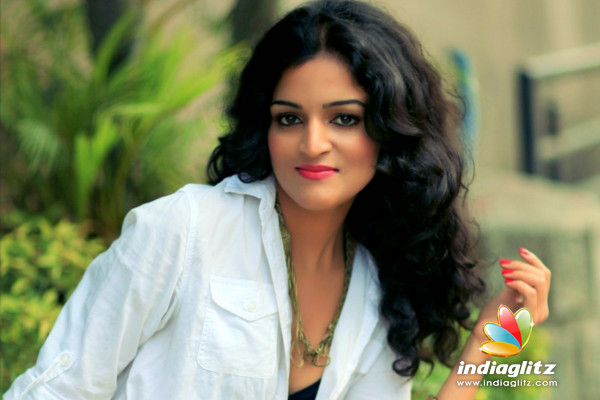 Is this tall and beautiful actress Sukrutha Wagle proving her mettle in 'Jatta' (as rebel) is turning out to be another action heroine? That was evident from the solo song she has in 'Megha Alias Maggie'. Sukrutha in bob cut, costume of a hero with a nose stud in the song looked grand and fearful.

The dialogue for Sukrutha Wagle 'Amma Manjula, Akka Malashri Nenaskondu Kotta Andre'….(remember Manjula and Malashri actress – two strong heroines of Kannada cinema) just imagine how the character of Sukrutha Wagle will be. She is really terrific in her attire and a complete action heroine role for her. She looks very pretty in the title track of the film. I will be always 'Maggie' in the film. There is no change to the role from the beginning till end she stated with full of confidence.

The time sense of Sukrutha Wagle was also immaculate. When anchor Yathiraj stated that a woman should be like Bharatanatyam dancer Padmasri on the dais, Sukrutha Wagle hit back and said for her kind of costume also there is a boy created on this earth evoked laughter.

The heroine of 'Kiragoorina Gayyaligalu' looked perfectly like a 'Gayyali'!