The running time of the longest ever film will shock you
Tuesday, July 18, 2017 • Tamil Comments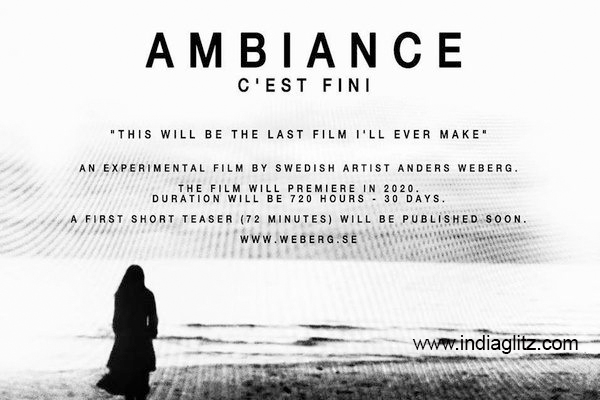 Tamil film audience are getting used to films with short running time of two hours and below two hours. Even a film running for two and a half hours which used to be the average running time of Tamil films until recent times looks lengthy nowadays.
At this juncture, a filmmaker has attempted the world's longest film and you have to hold your breath to know its running time.
Swedish filmmaker Anders Weberg is making 'Ambiance' which would be the world's longest film with the final edit that runs to a whopping 720 hours. That is one will have to spend 30 full days of his life to watch this complete watching this film. Anders has said that this will be his last film as director.
The makers are planning to release the film in December 2020. A 72 minute teaser was released in 2014 and another teaser which runs for 7 hours and 20 minutes came out in 2016. Anders has said he will release a 72 hour long trailer in the year 2018.
Actress Photos
Adah Sharma
Piaa Bajpai
Chandini Chowdary
Naina Ganguly