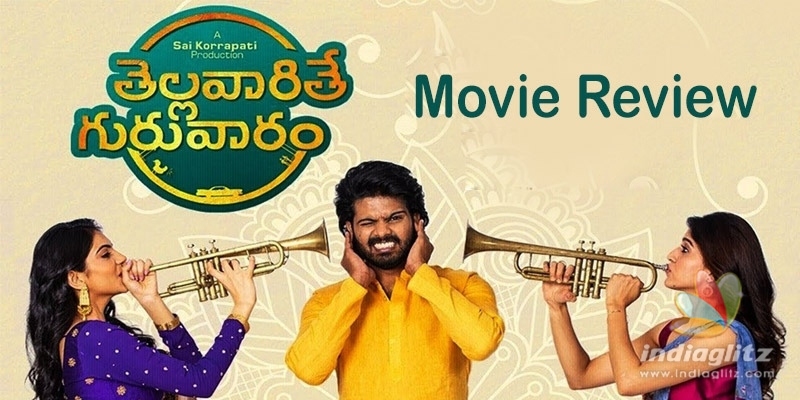 'Thellavarithe Guruvaram' hit the screens today (March 27). The film is a rom-com that claimed to come with a difference. In this section, we present its review.
Story:
Veeru (Sri Simha) and Madhu (Misha Narang) are a reluctant groom-bride duo. Hours before their wedding, they call it quits. The former wants to spend the rest of his life with Dr Krishnaveni (Chitra Shukla), with whom he is in love. Madhu is not comfortable with the idea of marriage for reasons best known to her.
Since their dislike for the marriage is mutual, the Veeru-Madhu duo decides to run away without the knowledge of their respective family members. They talk about their respective pasts during their journey. What happens after this is the crux of the story.
Analysis:
The story revolves around a man and two women. While the man is mostly a victim of one of the fickle-minded women, the female characters come with a liberal dose of idiosyncrasies. Writer-director Manikanth Gelli narrates their tale as a relationship drama that evolves artificially over the span of a night.
The Veeru-Krishnaveni love track cries for believability. The female doctor is shown as an ever-smiling one wearing sleeveless blouses. It all pans out like a wet dream until she starts showing her true colours. Krishnaveni hides her immaturity behind the smokescreen of her "over-thinking" personality.
On the other hand, Madhu has taken her paranoia to legendary levels. Her backstory is replete with underdeveloped ideas and exaggerations. Casting Rajeev Kanakala as her father was wise, given that he always looks on the verge of low BP or a cardiac arrest in emotional scenes.
There was so much potential in terms of creating a flurry of confusion comedy scenes at the wedding in the second half. All humour is limited to Satya and how he mistakes that the groom is consummating his marriage before the actual wedding. Involving guests and relatives in these portions, and going beyond Satya's juvenile misreading of the situation would have helped a great deal. The initial scenes are staged in an asinine way. We see that everyone at the wedding is irritated.
The references to Mani Ratnam's 'Yuva' and Pawan Kalyan's 'Kushi' feel contrived. Viva Harsha is good (much like Satya), but he gets to play a cliched character. He is seen mooning over a female doctor and, at times, he takes insults from his colleagues. The humour is decent but it is not consistent. The Yenugu-Cheema comedy is simply short-film level stuff. There is an aspiring actor as the hero's friend and his comic timing is terrible.
It's good that Veeru is shown to be a working professional. In most of our movies, the hero is jobless and he doesn't even know it.
The drama turns into a farce with the hurried entry and even more hurried exit of Ajay's character. This stretch could have been fleshed out well and milked enough to create eccentric comedy.
The film passes muster in terms of performances. Kaala Bhairava's music is decent. The cinematography works in bits and pieces.
Verdict:
'Thellavarithe Guruvaram' is an unconvincing relationship drama.
Rating: 2 / 5.0
Showcase your talent to millions!!
Write about topics that interest you - anything from movies to cricket, gadgets to startups.
SUBMIT ARTICLE