Happy Birthday Mysskin
Saturday, September 19, 2015 • Tamil Comments

Listen to article
--:-- / --:--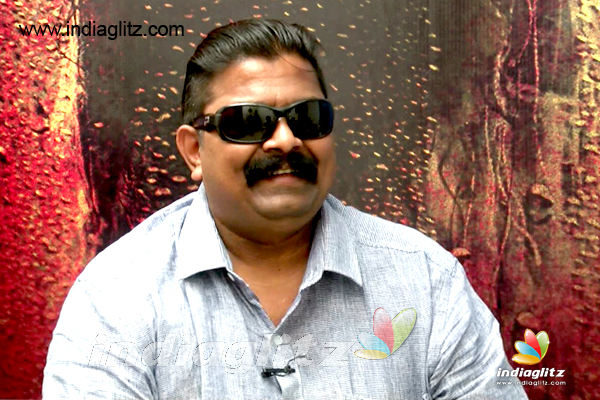 Today is the birthday of one of the highly respected directors of the recent times, Mysskin.
The first film directed by Mysskin is Chiththiram Pesudhadi` which had a low profile release and it proved to be the best example of how word of mouth and positive reviews would lift a film`s fortune. The film had a fantastic run at the box office during its second release With its novel story and a new way of story telling a the film announced to the world. the arrival of a filmmaker who had a strong grip over his craft.
Mysskin's second film Anjathey` proved that he is not a one film wonder` and the film apart from its gripping script also taught the normal movie buffs to appreciate technical aspects like camera angles and crisp editing. The film was a huge success at the box office.
Mysskin debuted as an actor with his third film Nandalala` which had an offbeat content with the soul stirring music of Isaignani Ilaiyaraja. The film was highly acclaimed by critics but failed at the box offie. But Mysskin bounced back again with the taut action thriller Yudham Sei` which is a commercial film with extremely limited larger than life elements. His next film Mugamoodi` with a rather popular hero like Jiiva billed as a commercial entertainer bombed at the box office and made him an object of trolls. But Mysskin proved that it was just a pitfall and not a downfall. He turned producer with Onaayum Attukuttiyum` and also acted in the lead role in the film. Though the film burnt his pockets financially it is a crucial films in his career as the depth and deftness of Mysskin`s thought and filmmaking skills came to the fore in this offbeat film and reinstilled the confidence and respect of audience and critics in him. His next film Pisasu` a horror flick, which attempted to project ghosts as compassionate beings was a huge success commercially. Presently Mysskin is producing Savarakaththi` for which he has written the script and plays a negative role.
Mysskin`s persona is characterized by the coolers he never fails to wear while making public appearances and more importantly his bold and open hearted speech. He has been criticized and even incurred the wrath of many within the film industry and also the outsiders for his speeches, but Mysskin has never ever tried to veil his heart. Even recently, he came down hardly against the Censor Board claiming that their certification norms affect the creativie freedom of the filmmakers and also thwarts the attempts to make films closer to reality.
As a filmmaker Mysskin has had an unending urge to provide films that have superior quality in content and making He never bows down to stars and big production houses as he is not ready to make commercial compromises. He has always strived to improve the film appreciation skills of every viewer. He is one filmmaker who would ask you to watch more number of international films and read as many books as possible. He is one filmmaker who dares to ask you not to come to theatres screening his films just for entertainment or time pass. He is one of the rare species of filmmakers who approaches cinema as an art and not just as a business. Though the industry has many people having such thoughts, he is one of the few who have given commercial successes also, which makes his voice more audible than others.
Indiaglitz wishes Mysskin a Very Happy Birthday and we expect a treasure trove of quality films from him in the coming years.
Follow us on Google News and stay updated with the latest!
Follow
Actress Photos
Vaani Bhojan
Nazriya Nazim
Priya Bhavani
Samyuktha Menon