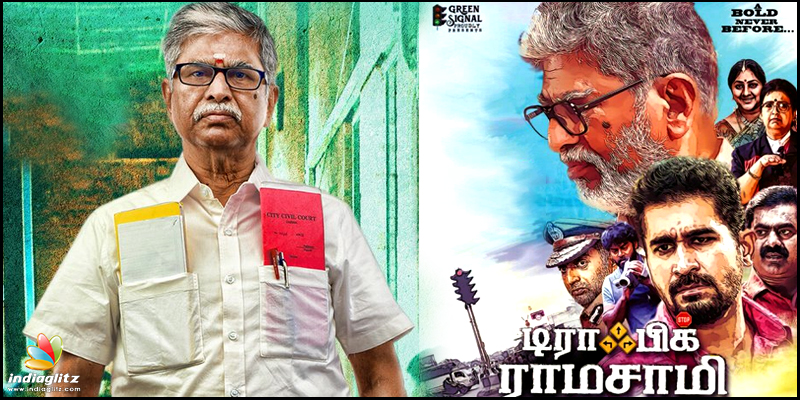 Traffic Ramasamy: Stuck in the Red
There is a disclaimer in the opening that the film is not a biopic of Traffic Ramaswamy but inspired by him.  Will the film appeal to the masses remains to be seen but it does make one wonder how nice it would be if someone made a faithful biopic on the diminutive but enigmatic social activist. 
Traffic Ramaswamy (SAC) like his namesake is a social activist and the film opens with actor VijaySethupathi reading a biography of him titled "One Man Army".  As he leafs through the pages the story unfolds and there is no denying that you sit up in expectation.  Ramaswamy is hit by a motorized fish cart and then beaten up by ruffians and left for dead in a gutter.  Then we get into his family to meet his wife (Rohini), son in law (Chethan) and his little granddaughter who admires his every move.  Ramaswamy's 75th birthday is being celebrated at the house and just at the time of cake cutting a call comes and he leaves abruptly to join in a protest against Tasmac where he threatens to jump from a building top and the authorities yield to him and shut shop.  Then the story moves on to explore other protests by the activist and how gets beaten up often.  He files a PIL seeking a ban on the motorized fish carts ("Meen body vandi in Tamil), that involves an MLA, Inspector, political kingpin and mayor who make arrangements to finish him off.  Does Traffic Ramaswamy win against the powerful or perishes at their hands is what the rest of the screenplay is about.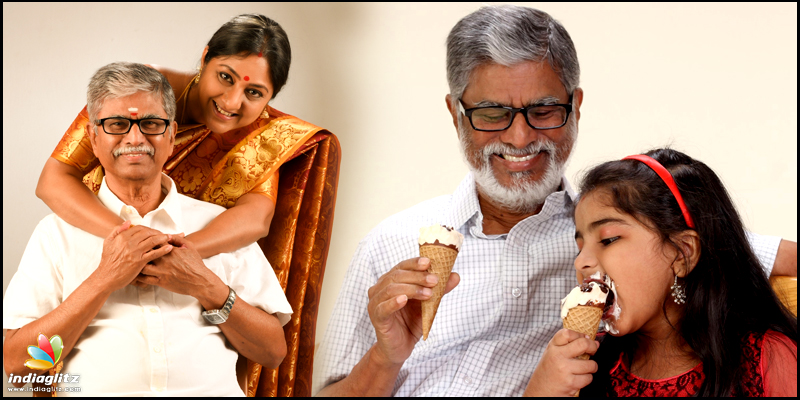 SAC, a little taller but does carry a strong resemblance to 'Traffic Ramaswamy' which helps in the initial stages to draw audience attention, that is until he reminds you that he is very much SAC by singing songs from his own past films. There is no denying that the septuagenarian has exerted a lot physically be it falling in a gutter or getting beaten up endlessly.  Rohini as his wife is the only actor in the film who gives a natural performance. R.K. Suresh as an hired killer and Upasana as a kind of foster daughter of the protagonist try their best to give convincing performances. Ambika as the North Indian judge hams it up big time and Livingston follows suit.  Imman Annachi and Mohanram are supposed to be terrifying villains but their effect on the audience is definitely not what the director expected.  Vijay Antony appears has himself in a ridiculous scene while Vijay Sethupathi from whose point of view the screenplay unfolds is just about passable.  S.Ve. Sekhar amidst his real life drama evading arrest appears as a judge and provides some unintentional laughter.

What works in the film are the initial scenes in which the audience seeing the real Traffic Ramaswamy in SAC are curious to know more about him that makes them oversee the jarring flaws.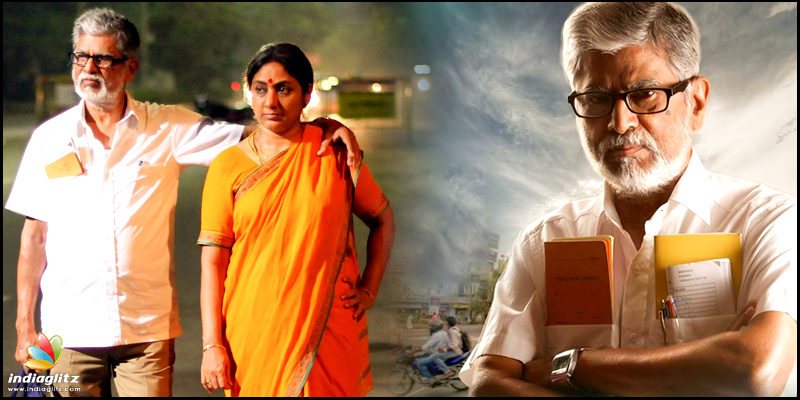 The downside is quite deep with the writer director not bothering to give the screenplay any depth whatsoever from start to finish.  Infusing a 80s style item number with the villains dancing with the vamp is unbearable.  The way the goons thrash SAC to pulp even a superman will take a few days off but he just gets up and walks as though a mosquito bit him.  The same is repeated when he is hit by a fish cart and a lorry too.  The court proceedings are made a mockery of and the agony is piled on even after the story ends and the end credits roll as Prakash Raj stages the most amateurish encounter killings and that too at the Chief Minister's quarters.
With such a weak screenplay on hand the other technical crew can only do what they have done in 'Traffic Ramaswamy'.  As far as debutante Vicky is concerned when he had so much real life content and a real life hero's life to draw the screenplay, he has chosen to execute a feeble script in the most primitive manner that is just a clone of one of SACs bad movies.
Verdict : Go for it if you fancy films that are inspired by real life heroes or if you are a fan of SAC.
Rating: 2 / 5.0
Showcase your talent to millions!!
Write about topics that interest you - anything from movies to cricket, gadgets to startups.
SUBMIT ARTICLE
More
Tamil Movie Reviews
Mark Antony
Jawan
Kushi
Adiyae
King of Kotha
Jailer