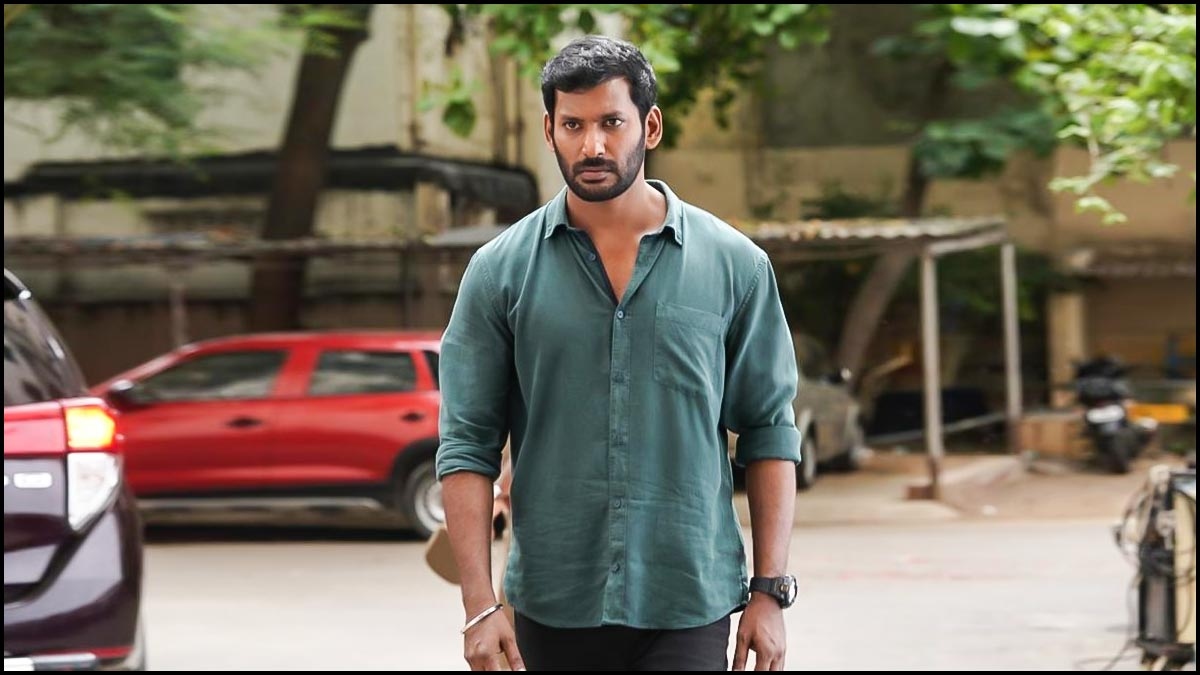 Veerama vaagai Soodum : Action and vishal save the day.
Vishal and action go hand in hand, so much that if you happen to see a clip of the actor bashing some rowdies, would be hard to make out which movie is the clip from. In VVS, he takes yet another simple theme of "walk the talk", no more staying quiet when it comes to injustice, "Anniyayatha thatti kekanum" and all that. While the premise is same, a very much-tested theme, the screenplay offers some respite with a cat and mouse game of hero running behind a powerful man who hides behind multiple layers of thugs.
 
Vishal is an upcoming SI, he has done his exams and is waiting to be enrolled in Khaki; but is already half the police in his mind and activities. With a caring sister and usual middle class affectionate family, his life comes into crossroads with an incident involving his sister that shakes the family's fabric. While this is all happening, multiple things take place parallel, a girl in the neighborhood is harassed, a factory in the outskirts is under the media limelight for polluting the surroundings. Somehow before the interval block, all three incidents overlap and the scenes just boils with speed, definitely a pat on the back for the director. What happens next with Vishal's outright honesty and his thirst to avenge his sister forms the rest of the story.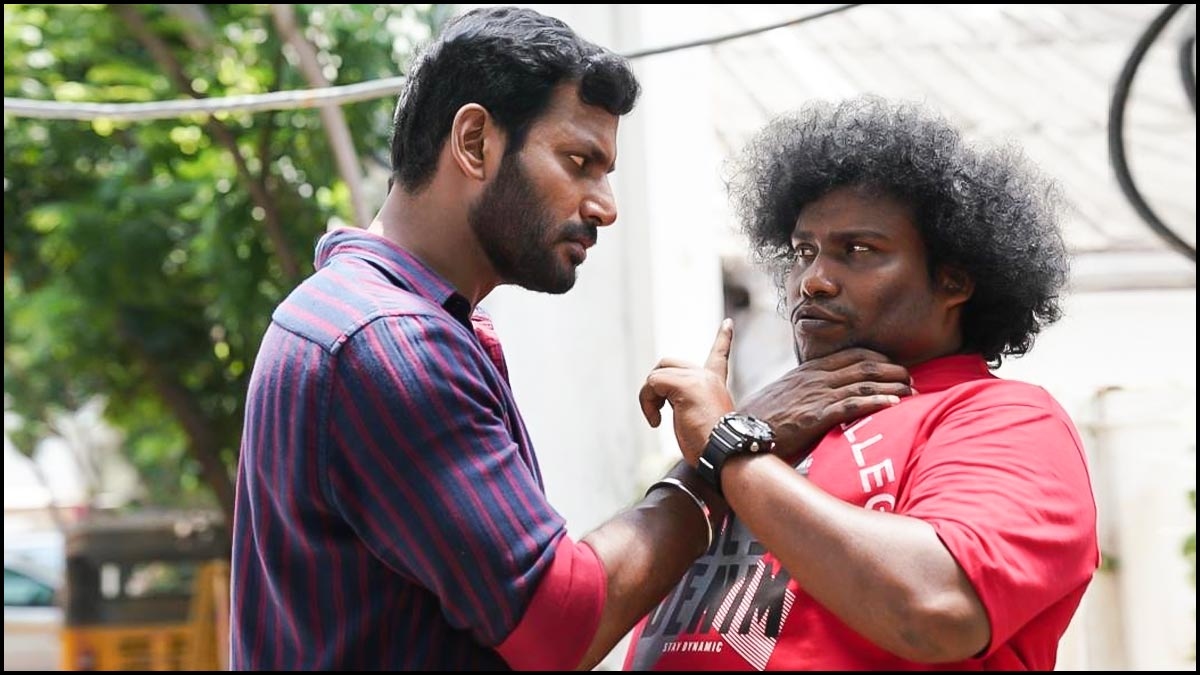 With no major song portions, director Saravanan could have kept the movie crisp, yet the chase game seems to go on and on. Vishal is after a powerful ghost who wants to keep his hands clean and not get involved; but things go out of hand and the path for the hero is set. Things get out of hand after too many co-incidental problems overlap, Saravanan tries to manage each event decently to set a premise for a hero is ready to wage an unknown war, however in the lead up it all gets a bit chaotic. Vishal's character is decent to start with, an upcoming SI but with a common-man who says "NO" to injustice. He takes relief with his school-love Dimple and Yogi Babu's irate comedy. Love portions hardly make sense, better to have avoided than scratch over.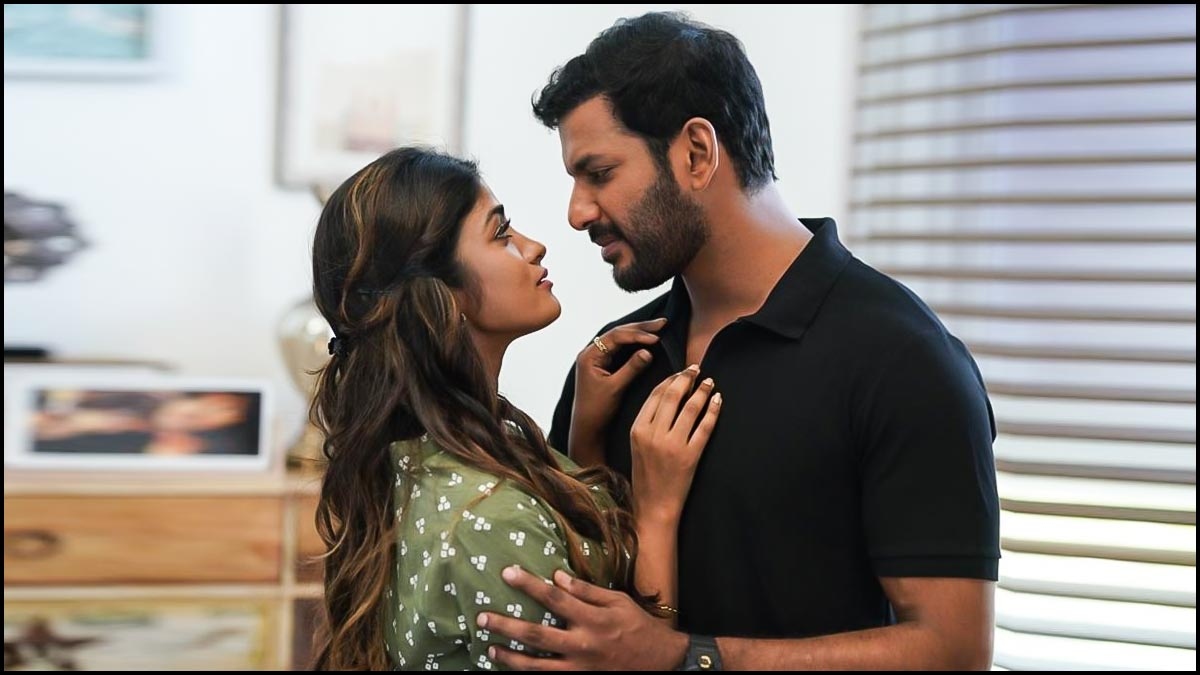 What works is definitely the director's intention to make an action flick; Vishal is perfect for this role. However, maybe the thought process on paper did not make out well on screen. The action sequences are heavy, especially the bar fight is done as a blast. What doesn't work is the lengthy screenplay, Vishal keeps chasing on and on, even though we know where it all ends. A few surprises instead of the routine game would have done some good. Yuvan's music is big letdown, no catchy tune nor BGM, probably rushed into this movie. Dimple looks lovely and promising, but has nothing more than be a cute heroine. Yogi Babu has become repetitive in his jokes with swear words and bashing, nothing more than that for him in VVS too.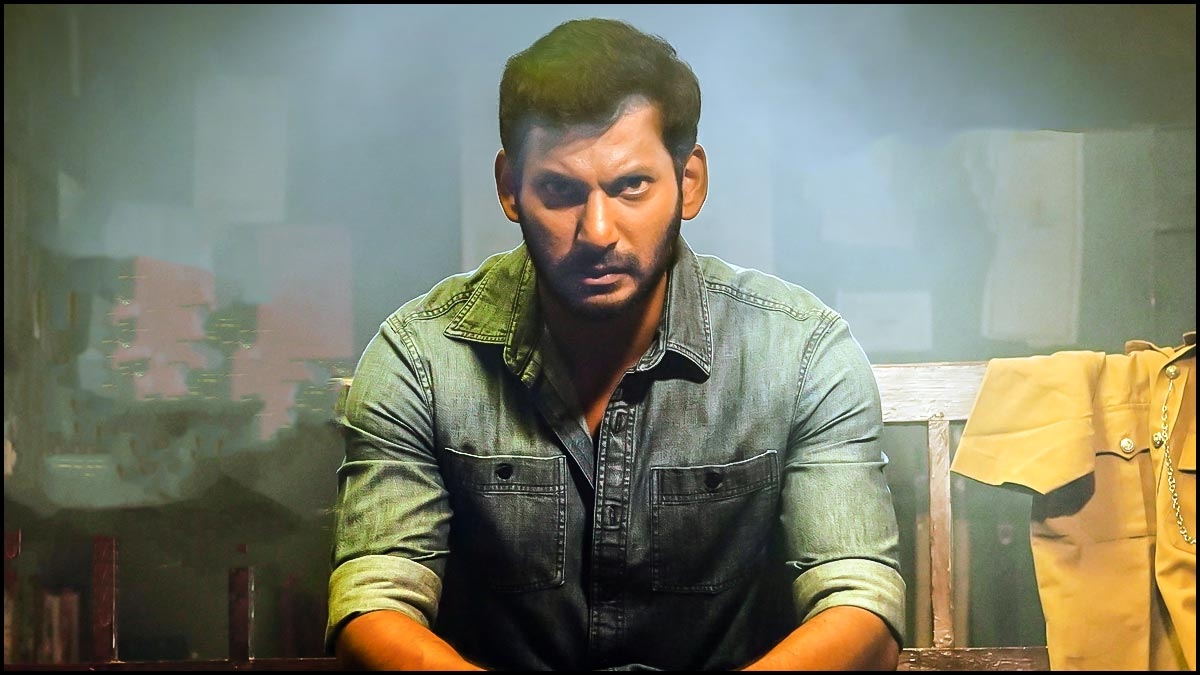 The title does justice to the movie's storyline, no problems there; but the making with some interesting subplots could have made Veerama Vaagai Soodum more entertaining.
Rating: 2.5 / 5.0
Showcase your talent to millions!!
Write about topics that interest you - anything from movies to cricket, gadgets to startups.
SUBMIT ARTICLE
More
தமிழ் Movie Reviews
Mark Antony
Jawan
Kushi
Adiyae
King of Kotha
Jailer