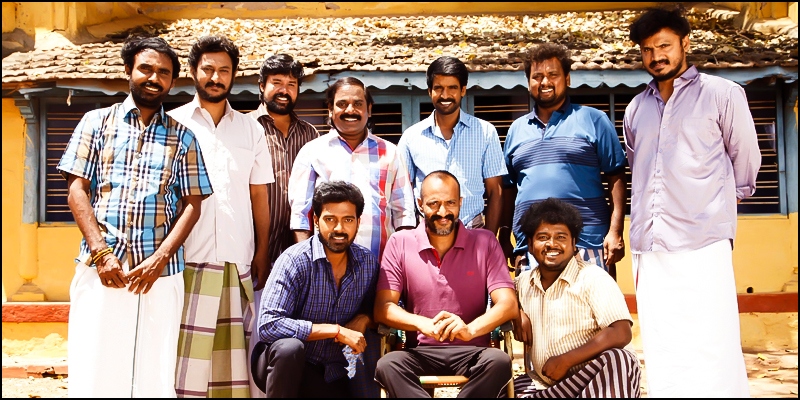 Vennila Kabadi Kuzbu 2 - Another shoutout for Kabadi 
'Vennila Kabadi Kuzhu' released in the year 2009 announced the arrival of director Suseenthiran and helped propel the careers of many stars including Vishnu Vishal, Soori, Appu Kutty and Saranya Mohan.  After a decade comes, a sequel that is connected to the original loosely but falls short in more than one aspect.
The setting is 1989 and Saravanan (Vikranth) makes a living by selling audio cassettes (you guessed it Ilayaraja"s!).  His father Saamy (Pasupathi) is a bus driver by profession but his heart lies in Kabadi and wherever a match is being played he makes his presence there neglecting his work and get suspended.  Saravanan scolds his father often for his mistakes and the family decides to sell all the jewels they have and buy an ambassador car for Saamy to drive but he loses that too for a good deed angering everyone.  Elsewhere Saravanan falls for a college girl Malar (Arthana Binu) from an upper-class family and problems start for him.  At an important juncture, Saravanan comes to know who is father really is and sets out to become a Kabadi player, a sport which he hates for his father.  Whether the hero succeeds in his mission or not and gets his girl forms the rest of the story.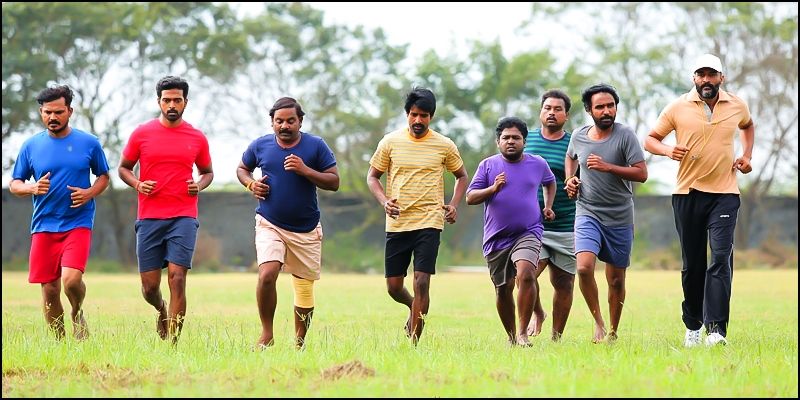 Vikranth Santhosh finally gets a film as a solo hero and does justice to his role as a romantic, a strict son and finally as the sportsman.  All his scenes with Pasupathi are natural and he connects well to the audiences.  Pasupathi brings all his experience to play the meek husband and father whose passion lies in his sport and there is also a 'Baasha' like transformation scene for him in the interval block that works well.  Arthana Binu is pretty as the village girl Malar but the problem is there is no relevance to her role in the screenplay.  Soori returns as the Barotta lover and to be fair to him a couple of his jokes are funny with one being an adult one nevertheless.  Anupama Kumar as the kind wife and mother is aptly cast.   Kishore, Appu Kutty and a few others from the original make their appearances while Ravi Marya is also there in the cast.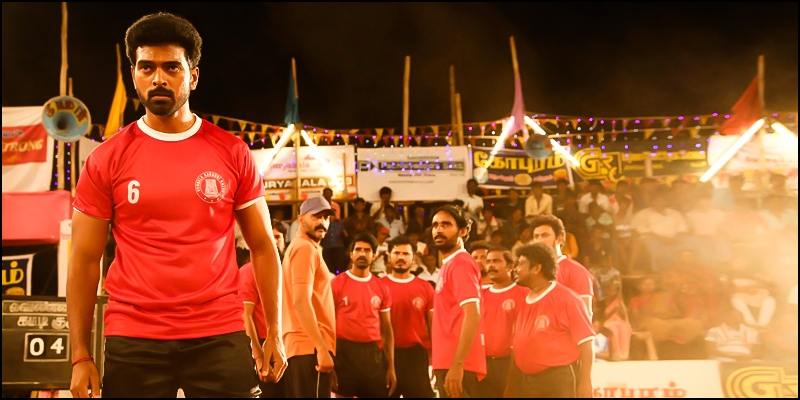 What works best in 'Vennila Kabadi Kuzhu 2' is the emotional bonding between the father and son shown through controversies and the Kabadi sequences which are engaging.  Pasupathy's characterization reflects the true nature of many father's, especially in rural areas.
On the downside, not only the story but the making style too seems to set in the 1980s with most actors reciting dialogues like children in school.  The first half and a major portion of the second half contains sequences (especially the romance) which are in no way connected to the core issue in the screenplay and are least entertaining as well.  The screenplay moves on without any direction and due to the inconsistencies the tragic climax too does not hit the target.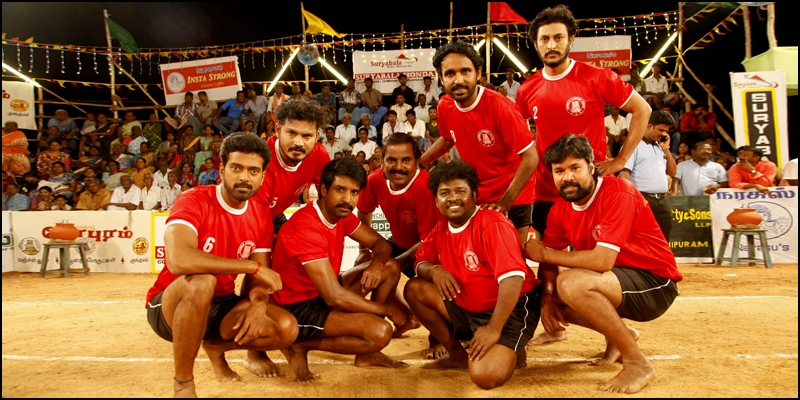 Selvaganesh proves in every piece of background music that he is a hardcore Ilayaraja fan but coolly matches the master's own songs and bgm used for the score.  The songs too are pleasant though the placements are questionable.  E. Krishnaswamy's camera captures the rural essence effectively and the art director has worked hard to get the 80s feel inside the frames.  Selvasekharan has directed this sequel from a story by Suseenthiran and has scored in some emotional sequence but leaves a lot to be desired by way of writing and execution.
Verdict : Go for this one if you like sports film and have a soft corner for sequels of classics
 
Rating: 2.25 / 5.0
Showcase your talent to millions!!
Write about topics that interest you - anything from movies to cricket, gadgets to startups.
SUBMIT ARTICLE
More
Tamil Movie Reviews
Laal Singh Chaddha
Kuruthi Aattam
Yenni Thuniga
Poikkal Kuthirai
Gulu Gulu
Jothi