Thupparivaalan - Will the Mysskin magic repeat itself?
Monday, September 11, 2017 • Tamil Comments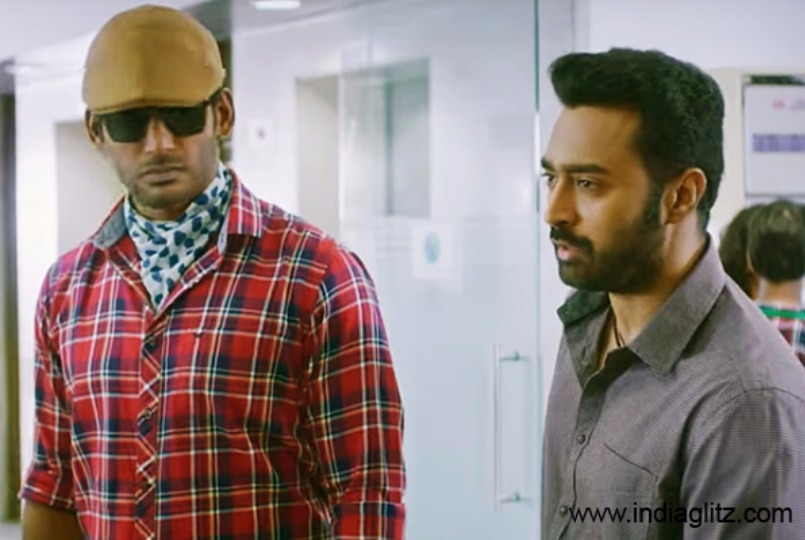 The theatrical trailer of the much awaited 'Thupparivalaan' released yesterday to a widespread reception in all social media platforms. 'Thupparivaalan' is a detective film made by director Mysskin and produced under actor Vishal's home banner Vishal Film Factory.
Earlier the film's team released a short teaser which had the promise of a stylistic cinema with a distinct story and strong character roles. The trailer too did not fail to carry forward the intriguing elements into a much bigger perspective.
Mysskin and mystery has always been a good combo. And the trailer reiterates this connection by portraying the role of Kanian Poongundran played by Vishal, as a  detective who solves mysterious cases. Like most of his films, the trailer screams a certain peculiarity that is only identifiable in a Mysskin film. And we are happy that it is so.
Both the teaser and the trailer seems to reminisce and caricature Arthur Conan Doyle's fictitious characters of Sherlock Holmes and Dr.Watson. However, the fans need not panic (at least for now before the film's release) as we can be sure of the fact the characters and situations will undergo the 'Mysskin treatment' before it gets served to the Tamil audiences. 
Minimalist dialogues and comebacks, standoffish references to historical names like Stanley Kubrick and Karl Marx etc, Arrol Corelli's exceptional background score, Karthik Venkatraman's cinematography and noteworthy stunt action shots from the trailer are some factors that may assure us of a nicely crafted film.
The film has actor Vishal in the lead role supported by a strong cast including Prasanna, K Bhagyaraj, Vinay, Andrea Jeremiah, Anu Emmanuel, Rakul Preet Singh. The Sherlockian thriller is slated to hit the screens on September 14. 
Related News