Web series zamana, Loose Connection firs one
Tuesday, August 1, 2017 • Kannada Comments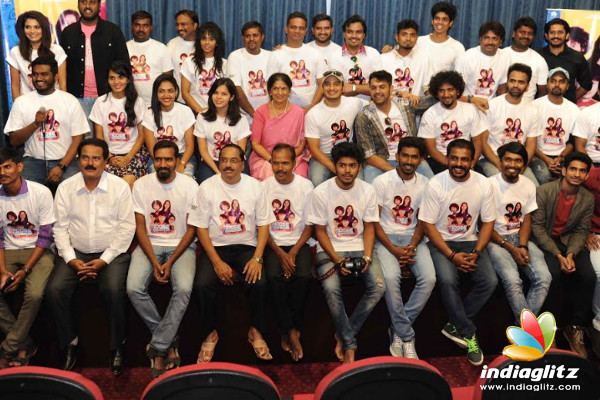 We should move with the technological developments in this field of business of entertainment. What is prevalent in English and Hindi rampantly today 'Web Series' structure of entertainment is coming to Kannada from 2nd of August via 'Loose Connections'.

Sakkath Studios and Penta Prism Studios are producing it. RJ Pradeep who directed one Kannada film 'Huchchudugru' is shifting his base to entertainment at your hand set 'Mobile' area. It has been eight months preparation for him with a good and talented team.

The web series 'Loose Connections' is on internet media from 2nd of August at 6 pm. It is 25 minutes episode. It will have 11 episodes. Big screen is Doddappa, small Screen is Chikappa and what do we call this 'mobile and internet' mode of business of entertainment. Here there are only sponsors. Those who have internet connections watch this at free of cost. Roy scores music and Mahender is man behind camera.

Hasin Khan, Sham Khan and Raghu Shastry (director Run Antony) are trio directors. The web series is a comeback to acting for talented Sunil Rao. It is after six years he is coming before camera.

With Sunil Rao there are three girls – Sindhu Lokanath, Anupama and Gowri, Vinayak Joshi and Lakshmi Chandrasekhar a veteran actress are in supporting role with RJ from Mysuru Vicky doing another role.