Siddaramaiah is like Rakshas, Kalladka Bhatta
Thursday, September 14, 2017 • Kannada Comments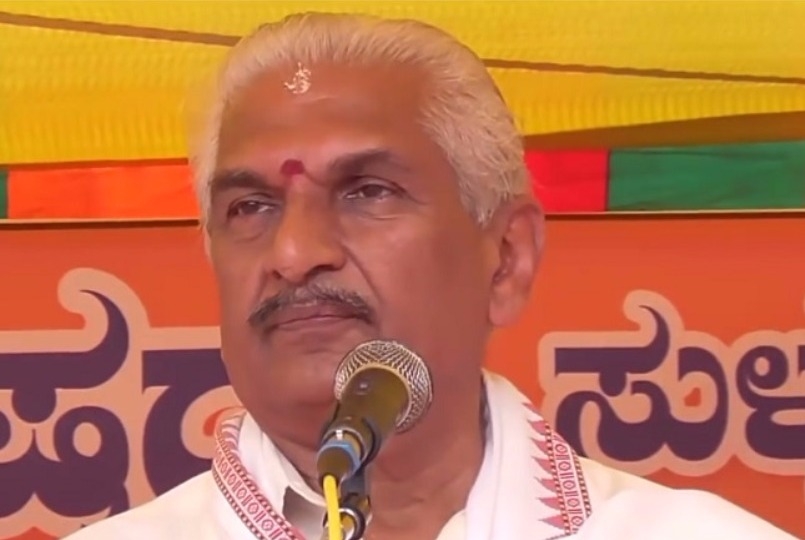 The senior RSS leader Kalladka Prabhakara has strongly criticized the Karnataka chief minister Siddaramaiah and said he is like a 'Rakshas'. He is on par with Kamsa, Ravana and Kaurava.
The reason behind RSS leader Bhatta telling like this to chief minister is because the grand allotted to the students of his school have been stopped.
I cannot go with begging bowls for my children in the schools. Sri Rama School in Kalladka already collected 138 quintal of rice Bhatta invited chief minister Siddaramaiah and Dakshin Kannada district in charge minister Ramanath Rai to have lunch with children.
It is the duty of the government to give education, food and culture. The statement government is not doing all these things. In our school 94 percent of children in 3500 are backwards. Chief Minister Siddaramaiah became chief minister with the slogan of 'Ahinda' – now he has put stones for the plates of children. I would go in front of the people but not with chief minister to get food for my children he clarified.
Related News