121 new Airavatha buses, HM Revanna
Thursday, September 14, 2017 • Kannada Comments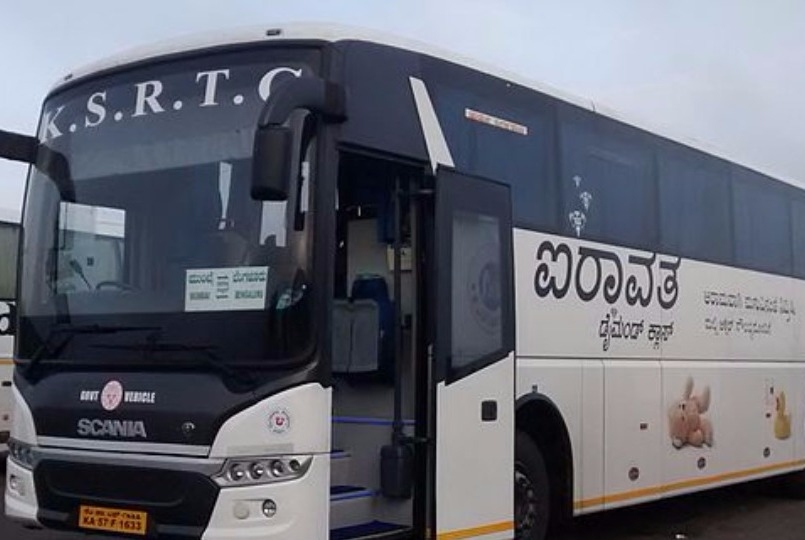 The new Volvo BS 4 engine Club Class 121 Airavatha buses would be on roads by December says Karnataka Transport Minister HM Revenna on his first meeting after taking over the newly assigned portfolio.
On Wednesday 23 Airavatha Club Class buses were flagged off Karnataka chief minister Siddaramaiah in front of Vidhana Soudha. He also released brochure of four years achievement of KSRTC in Congress I rule with his colleague HM Revanna Transport minister next to him. This was supposed to go on roads when his colleague Ramalinga Reddy was Home Minister.
Apparently in the country KSRTC is the first to give for public the Volvo BS 4 engine strength vehicle facilities. Out of 23 buses, 8 each operate from Bengaluru central and Mysuru depots while Mangaluru depot gets 7 buses.
The first of its kind in country Volvo BS 4 engine buses move from Bengaluru to Kozhikoke, Chennai, Vijayawada, Sriharikota, Mangaluru, Manipala, Mumbai, Virajpete, Madikeri and other places from different depots. 
Related News