B V Radha no more, another legend departs
Monday, September 11, 2017 • Kannada Comments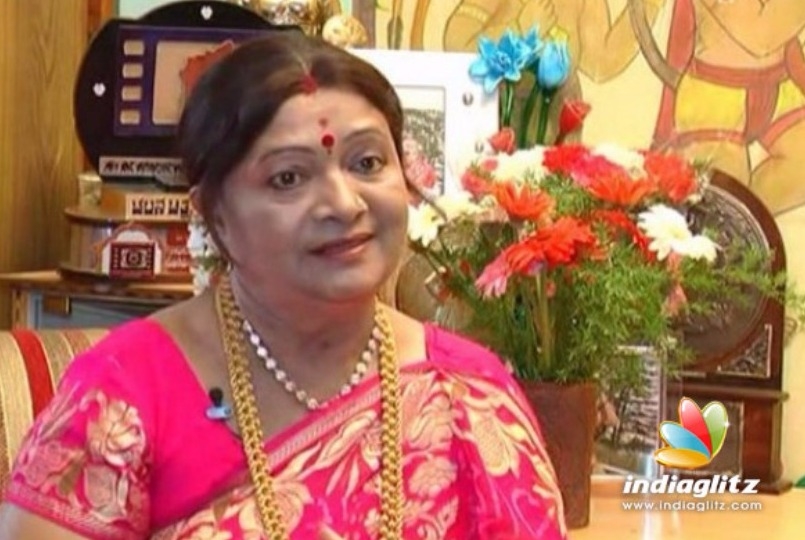 Last fifteen days four prominent veterans have passed away from Kannada cinema and television world. It was Gurumurthy a veteran actor on stage, cinema and TV, it was Lamboo Nagesh, a few days ago it was south Indian veteran actor RN Sudarshan and on Sunday it was another veteran actress BV Radha wife of late KSL Swamee.
As per the wish of the actress, her body was donated to medical purposes to MS Ramaiah Hospital.
BV Radha was given excellent treatment to cancer when KSL Swamee was living, he saw the safety of his wife and he breathed last in October 2015. In two years time 69 years BV Radha also followed her husband.
On Sunday morning BV Radha suffered heart attack and she did not reciprocate to medical treatment. BV BV Radha was seen in various roles in over 250 films in her four decades plus career. She acted in Kannada, Tamil, Telugu, Malayalam and Tulu languages besides her strong presence in small screen.
It was in 'Navakoti Narayana' in 1964 she made her debut in a small role that starred Dr Rajakumar and Sahukar Janaki. When KSL Swamee made debut as director in 'Toogudeepa' she was in a comedy role with Narasimharaju.
Aaru Mooru Ombaththu, Bhale Adrushtavo Adrushta, Yava Janmada Maitri, Devaru Kotta Tangi, Mithileya Seetheyaru and scores of other she acted as heroine, supporting artist, comedy roles. She produced the film 'Jamboo Savari' and 'Harakeya Kuri' that were in the direction of her husband KSL Swamee.
Related News