Yuvan soars high with melody
Wednesday, December 6, 2017 • Tamil Comments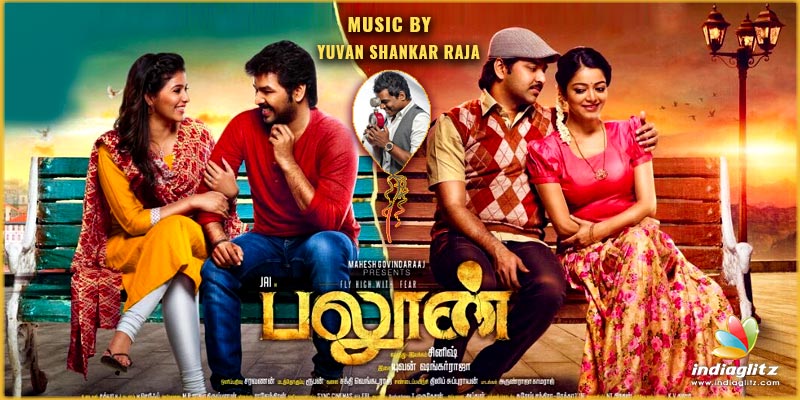 The horror genre have always been tricky for ourregional music composers. They either ace it splendidly or add to the worries making the 'scare' factor crumble. Reviewing music for horror needs some looking into the back ground score of the film as well. However Yuvan's album has two theme tracks which could give us a fair idea of what to expect in the movie as well.
Composer: Yuvan Shankar Raja
Album release date: 5.12.2017
Voices: Rizwan
Lyricist: Arunraja Kamaraj
Yuvan holds your attention right off the bat with a piano intro that is playfully sinister. Rizwan's peculiar inflections and strains, akin to Yuvan's style, is the lifeline of the song. With minimalist accompaniment, Rizwan excels in making the song highly enjoyable. Simple and catchy lyrics with heavy underlying philosophical tones makes this short track beautiful, inspiring and worthy of many repeat hearings.
Voices: Yuvan Shankar Raja, Priya Jerson
Lyricist: Arunraja Kamaraj
Priya Jerson's mellow voice and Yuvan Shankar Raja's familiar vocal strains makes 'Mazhai Megam' a highly listenable duet. The song is a simple but finely calibrated rendition that doesn't try too much yet pleasing to the ears. Instrumental impressions are present but contained throughout the track and the clear diction of lyrics only adds more points to this simple yet delightful song.
Uyirile Uyuirile - Listen Here
Voices: Vijay Yesudas, Priyanka
Lyricist: Arunraja Kamaraj
Arunraja Kamaraj aces it as a lyricist with beautiful lines for a very gratifying duet. Lightly percussion soaked and finely paced, Uyirile Uyirile has adept instrumental work intertwined. Stints of flute and veena portions intercepts the duet at rightly timed junctures to give the song a sprinkling of carnatic essence as well. Vijay Yesudas and Priyanka's voices are scintillating and soulful earning a justified spot in your playlist.
Shut up Pannunga - Listen Here
Voices: Anirudh Ravichander, Arunraja Kamaraj
Lyricist: Arunraja Kamaraj
'Shut up Pannunga' makes for an interesting track bordering on EDM. This is Yuvan's forte and he handles it with ease, even if you're too much acquainted with the composer's stylistic pattern. A gravelly voice finds its place comfortably in the track which we so often find in heavy metal (think 'Disturbed-The Animal' ).Though the song gets its zing factor from Anirudh's shout outs and even a small rap display in between, it becomes laborious after a while. If not able to term it impressive right away, 'Shut up Pannunga' has the potential to be a passable addition to the album.
The Balloon's mystery Title track - Listen Here
'The Baloon's mystery' is eerie, twinkling and thumping. This short 130 second track gradually warms up to strings, piano,flute and packs up a little percussion as well. Yuvan has dished out a remarkable title track that has a sense of mystery and melancholy to it. It's always interesting to hear Yuvan in his element and the composer is only proving us his mettle in the horror genre as well.
Revenge of the Joker Theme - Listen Here
'Revenge of the Joker' is teasingly slow in the beginning with a soul-stirring female voice only to jolt you awake with a screeching flute music that defines horror. Though the fluidity of the theme experiences a short halt at one point, Yuvan revamps it with a chorus that so commonly finds a place in a horror setting. Save that minute glitch and you understand Yuvan's theme will be a frightening affair on the big screen with the right visuals.
Verdict: Yuvan dishes out a soothing album with horror worthy theme scores. An essential addition to your playlist.