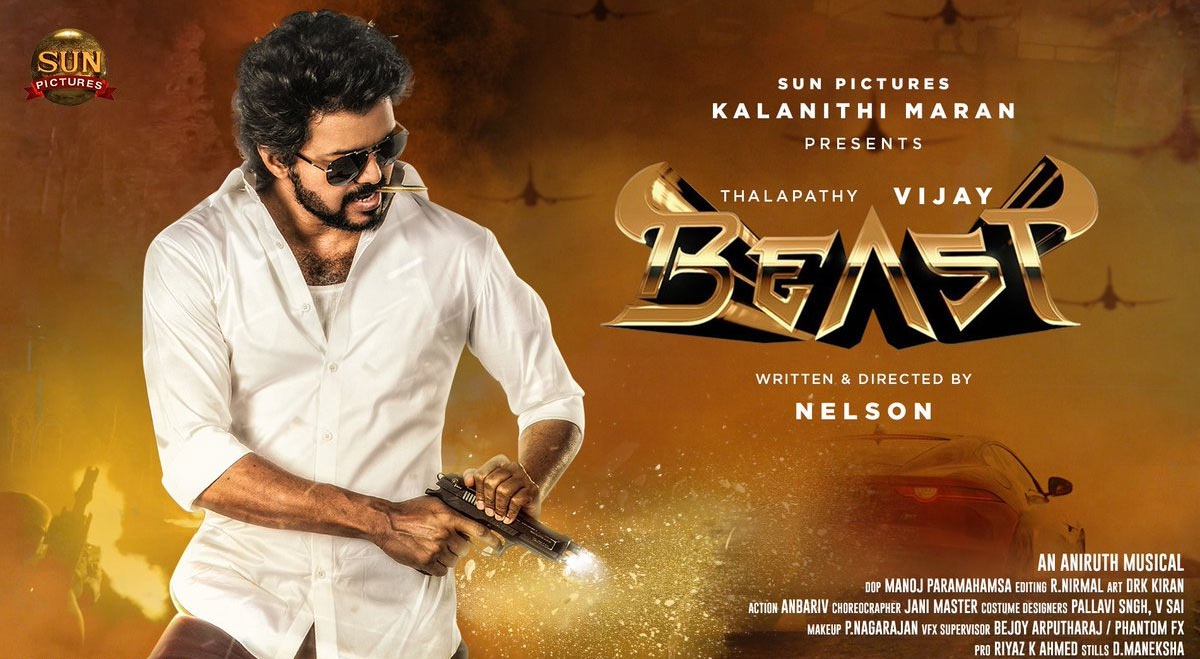 'Beast' hit the screens today (April 13). In this section, we are going to review the latest box office release.
Story:
Veera Raghavan (Vijay) is going through psychological stress after an anti-terror operation he handled as a RAW spy in Pakistan-occupied Kashmir. Preethi (Pooja Hegde) befriends him at a wedding. On a fateful day, they get into a huge mall in Hyderabad. The mall is taken over by a bunch of terrorists who want a high-profile terrorist to be released by the government. It falls on Veera to rise to the occasion and handle the hostage crisis by resorting to a series of deceiving tactics. In this, he has to contend with an evil politician, besides communicating now and then with a special officer Altaf Hussain (Selvaraghavan).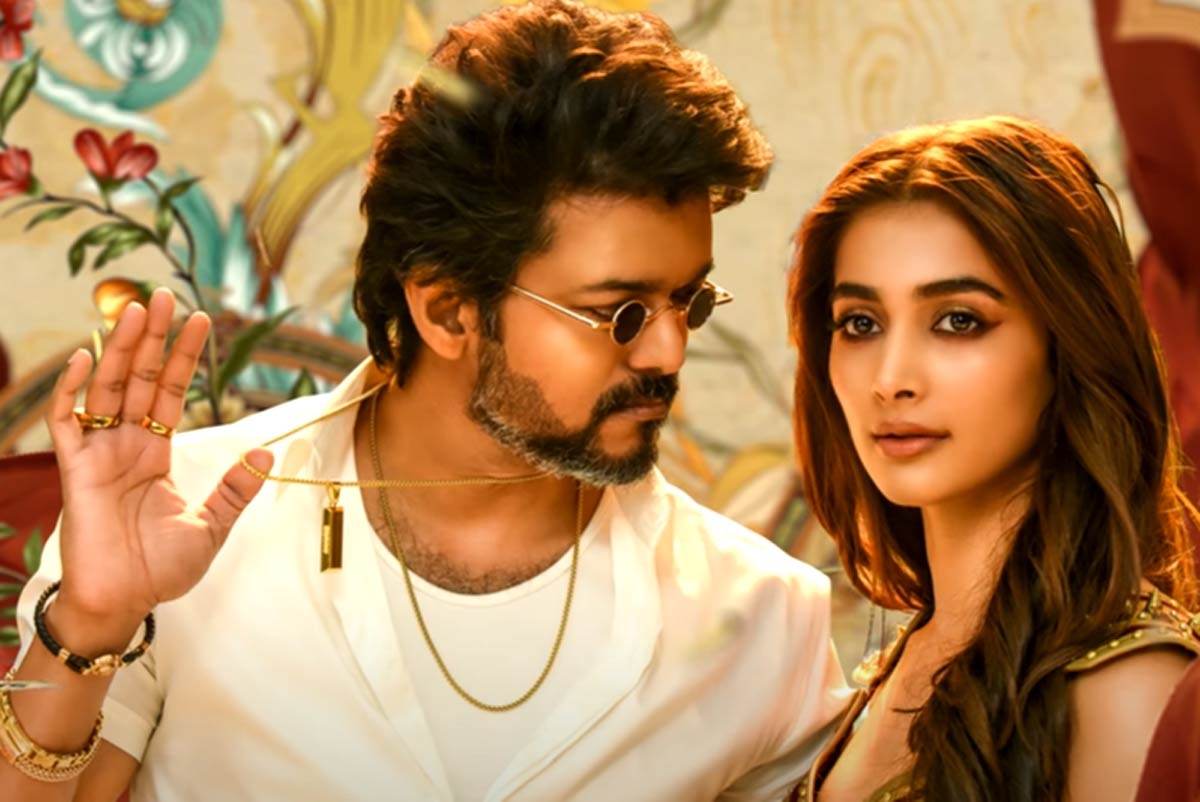 Analysis:
The film begins by highlighting the hero's moral compass. An anti-terror operation that doesn't care about the collateral damage wrought in the process of eliminating the targets pans out. The scene shifts from Rajasthan to Pakistan-occupied Kashmir in quick succession. Thalapathy Vijay is introduced in a calm manner, probably to mirror the nature of the story's beats. Even in a critical hostage situation, 'Beast' doesn't abandon humour (which barely works after a point) because everyone from the male protagonist down wants to sound humorous. This narrative style proves to be a gamble after a point.
In the first act of the film, the hero refuses to call off an anti-terror operation. This defines his attitude, something we have seen in sleuths in many action dramas. It's good that 'Beast' doesn't wrought damage by going for a flashback bang in the middle of the film. Already, the first 15 minutes are like a boring flashback.
Anirudh's excellent talent hasn't been mined effectively. 'Jolly O Gymkhana' is pushed to the periphery, literally. And the Arabic-style song happens before the hero and heroine can bond over.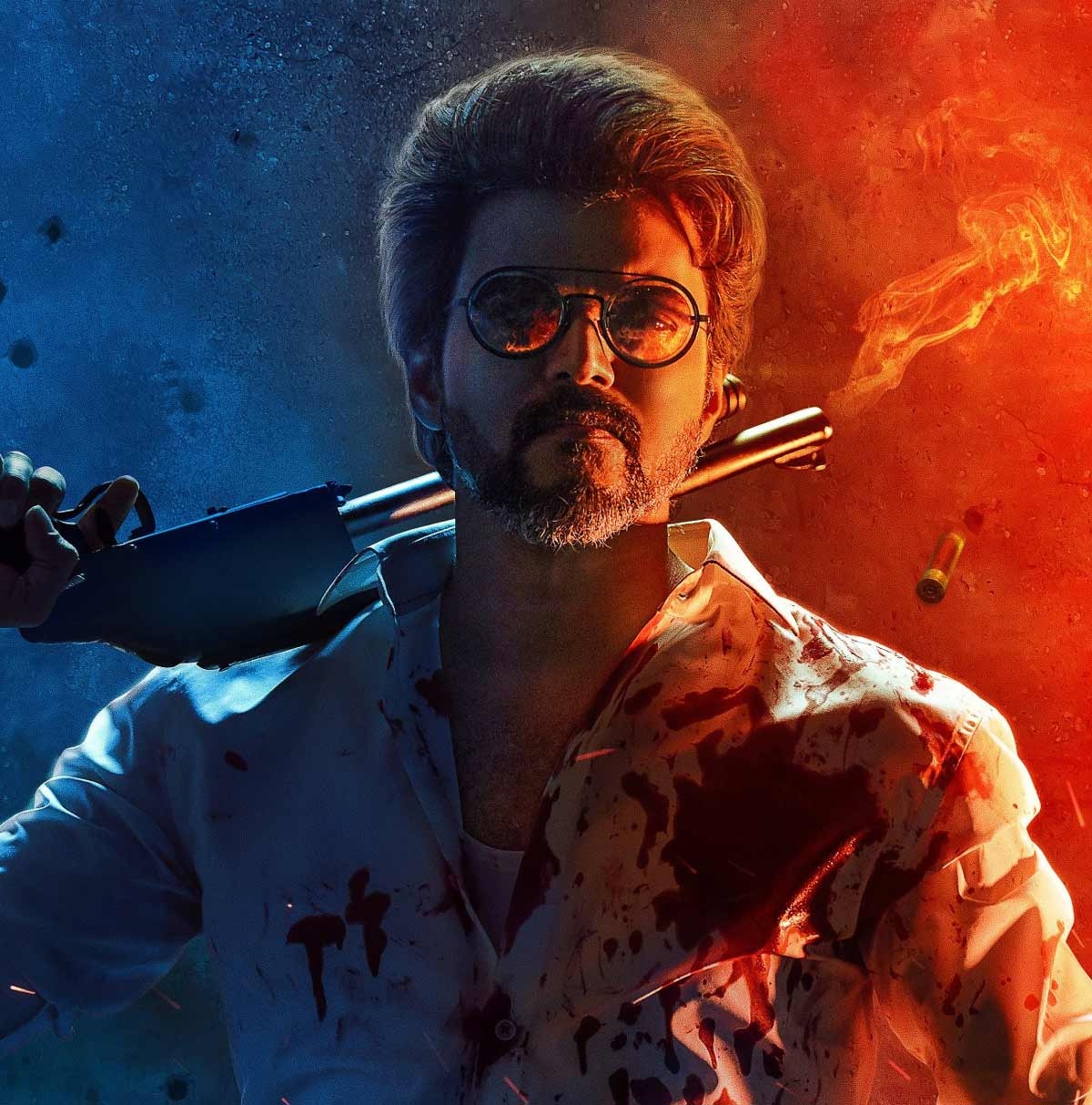 'Beast', when seen as a hostage action comedy, fails to crack us up. It doesn't induce anxiety. It doesn't make the stakes look frightening. But when seen as a generic comedy where the side characters behave like the stakes are not so great, this film works in bits and pieces. There are many cliched ideas that come in different shapes and sizes.
Selvaraghavan's character has got no surprise to offer other than subtly mocking a cynical politician. When Thalapathy's heroism is sidelined, 'Beast' has nothing much to offer as a substitute. Its humour is almost repetitive, given that VTV Ganesh's character is unidimensional.
Manoj Paramahamsa's cinematography would have gone a long way in perking up the visual experience had the action sequences been smart. The action choreography may not be basic, but it is not high-octane by any stretch of the imagination.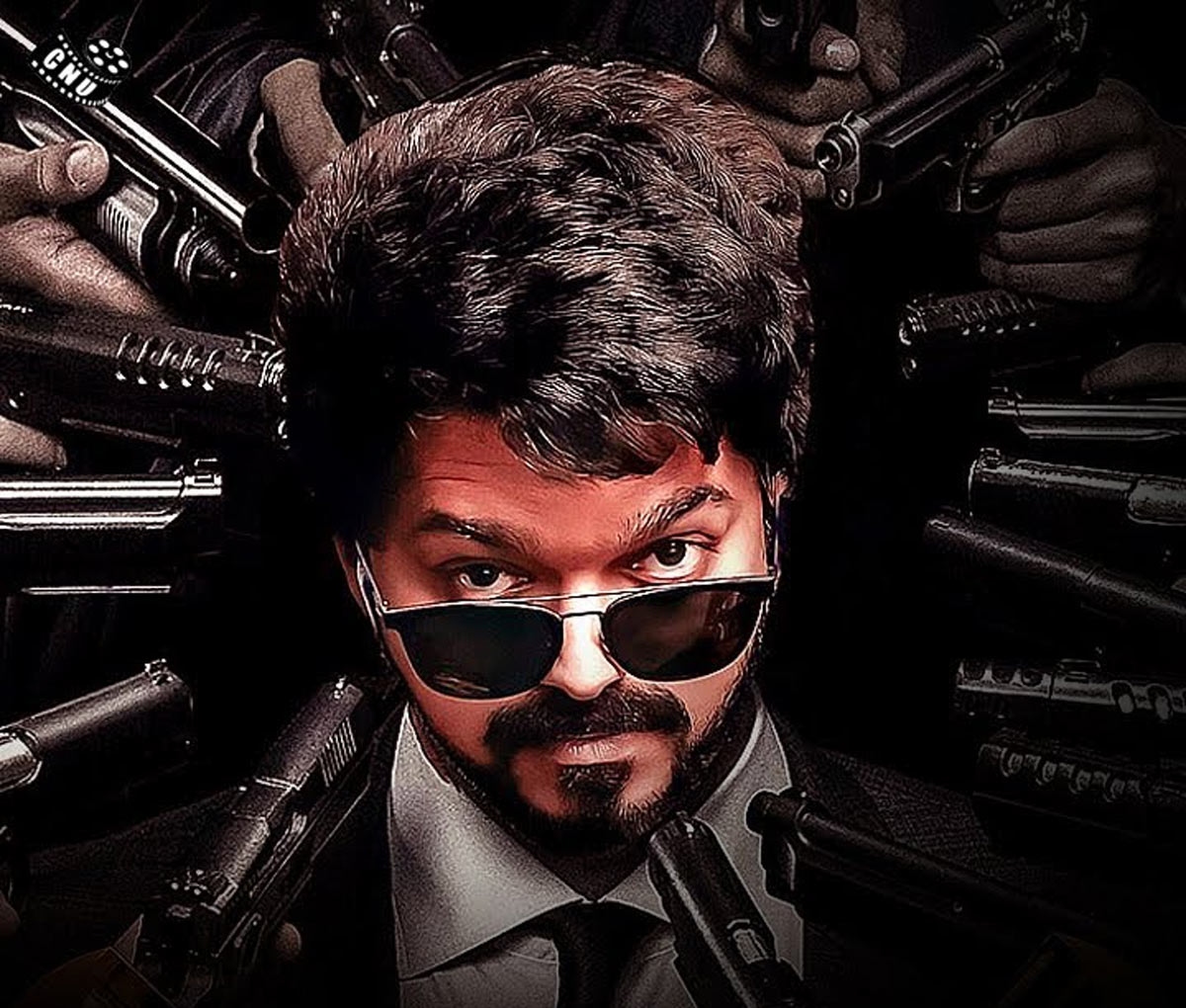 The second half, which is mercifully not as long as the first half, could have been saved by at least 10 minutes of great action. The way the hero pulls the wool over the eyes of the terrorists with the help of a future IPS officer is simply flippant. There is no other word to describe the whole farce.
Vijay's able performance is praiseworthy. Pooja Hegde hasn't dubbed for herself; she looks gorgeous in the songs and gets to do understated comedy as well. Yogi Babu and others fit the bill.
Verdict:
'Beast' tosses up a few worthy ideas. But the disparate ideas don't get together. What this Vijay-starrer has to offer are a few laughs and plenty of lame action.
Rating: 2.25 / 5.0
Showcase your talent to millions!!
Write about topics that interest you - anything from movies to cricket, gadgets to startups.
SUBMIT ARTICLE