'Force 2' To Release As Scheduled
Wednesday, November 16, 2016 • Hindi Comments

Listen to article
--:-- / --:--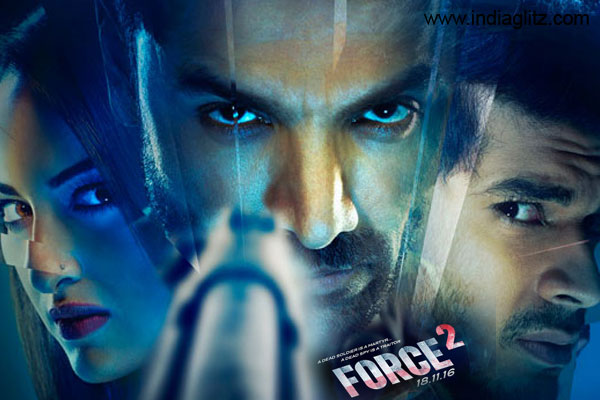 Rumours had been that 'Force 2' will postpone its release owing to PM Narendra Modi's demonetisation move. However according to the makers of the film, it will release as per its scheduled date - 'Force 2' is all set to release this Friday on November 18, 2016.
Confirming the same, Ajit Andhare - COO, Viacom18 Motion Pictures said, "Force 2 has been generating immense buzz and has heightened anticipations ever since the launch of its trailer. Liquidity is improving steadily in the next few days as several measures taken by the Government have come into play, there is also a significant segment already transacting on cards and online payment platforms. We will be going ahead with release as per the scheduled date of November 18, 2016."
This time, witness twice the force - promise the makers of 'Force 2' as the successful franchise returns with its power packed second edition.
An espionage thriller, the story of 'Force 2' revolves around a sinister plan to ruin India by destroying the formidable intelligence unit of R.A.W and its agents. The only thing that stands between the security of the Nation and this threat is ACP Yashwardhan (John Abraham) and R.A.W agent KK (Sonakshi Sinha) who chase the criminal and his network across the globe to bring him to Justice .
The large scale action and thrilling chases will set a new benchmark in Hindi cinema.
Follow us on Google News and stay updated with the latest!
Follow