Google Value based cinema
Wednesday, February 14, 2018 • Kannada Comments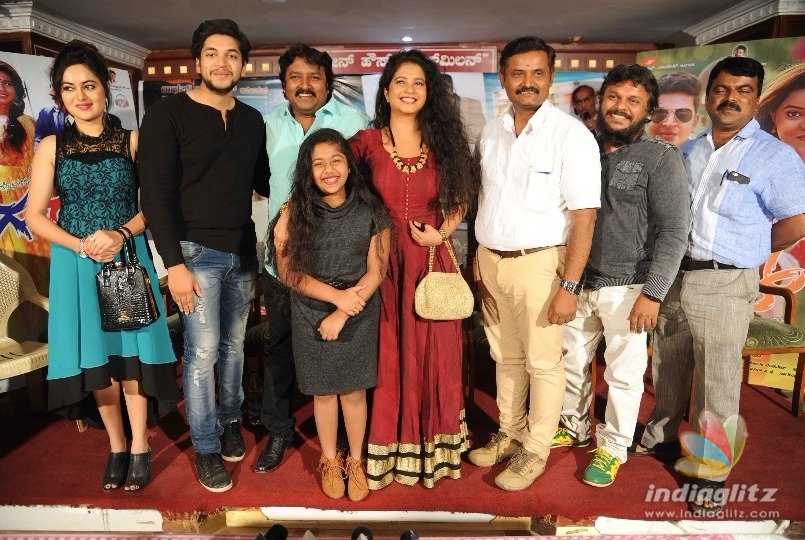 One of the prolific lyricists of Kannada cinema since 1990, Dr V Nagendraprasad has invested his hard earned money with support of Sridhar and Ashwath on 'Google' Kannada film set for release on 16th of February 2018.
This is the film shot till the satisfaction is reached says Dr V Nagendra Prasad writer of story, screenplay, dialogues, music composer, producer and actor in the prominent role with beautiful looking Shuba Punja as his pair in the film.
After completing shooting and post production he wanted support for further investment. Marketing and publicity is another sector of cinema industry today. At this time Sridhar and Ashwath came to support his ideals and novel making.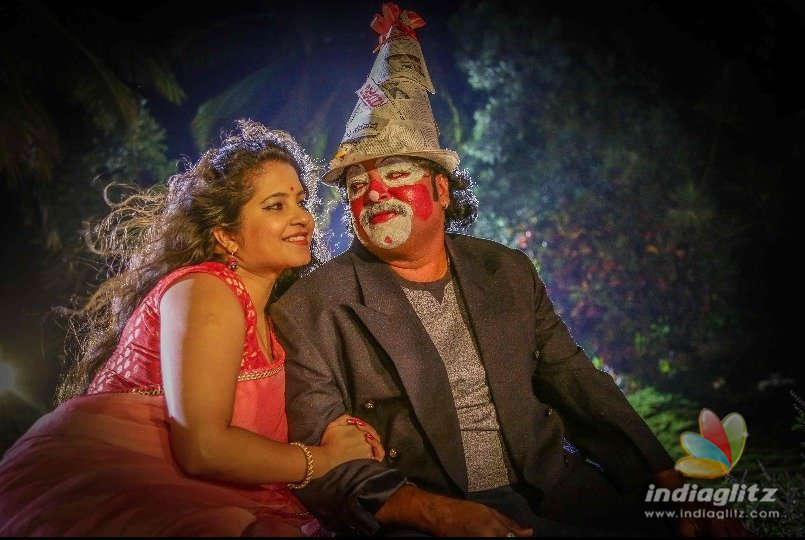 'Google' as we all know is the best search engine of this universe. Google is a village in remote part of Karnataka is the discovery of Dr V Nagendra Prasad. The search here is the human emotions. It is the 2000 year development in real life for that Dr V Nagendra Prasad is also part of it. For that true story he has written script and the fact is that there is no hero or heroine type or usual format of narration.
With over two decades of stint in Kannada cinema Dr V Nagendra Prasad was hell bent on novel presentation to the audience in this 'Google'. He has touched upon a few issues that are untold on silver screen. This film has no reference. It would make them to sit back and think. The trailer and songs especially Jo Jo laali…have set trend in the social media is the happiness of Dr Nagendra Prasad.
For the first time as housewife in her career of nearly 40 films Shuba Punja is very curious on release of the film and she was pestering Dr Nagendra Prasad for last six months to announce date of release of the film. That shows how Shuba Punja is concerned about this film 'Google'.
In the young pair is Deepak in his debut is college going student and paired with Amrutha Rao in this film. Amrutha Rao got this opportunity because of recommendations made by photographers R Manohar and KS Mokshendra. Both the photo journalists sent Amrutha Rao photos to Nagendra Prasad as their choice. That has made the selection.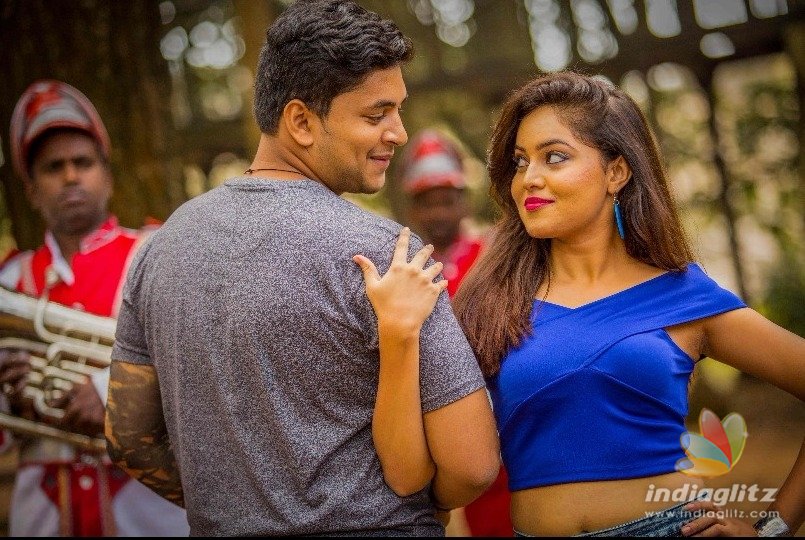 Like the value based politics evolved by former chief minister Ramakrishna Hegde in mid 1980's, this film is a value based cinema says talented actor and writer Jai Dev. It is not like any other film. Traveling in this film was learning experience he says.
Actress Photos
Payal Rajput
Mouryani
Athulya Ravi
Chitra Shukla