A good attempt
Monday, December 25, 2017 • Tamil Comments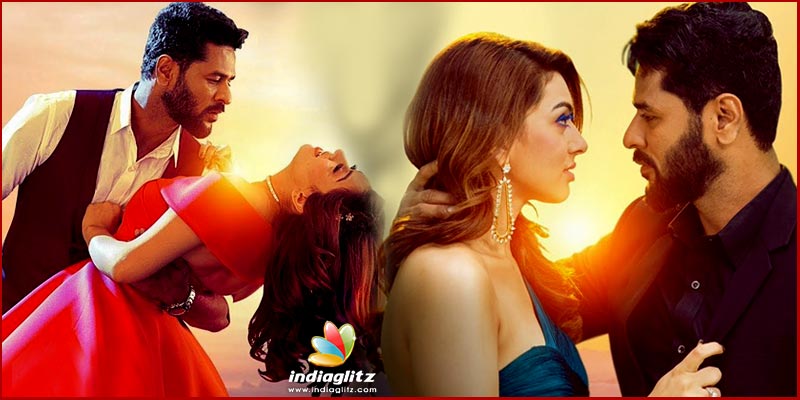 Gulebagavali is an upcoming flick which has Prabhudeva and Hansika in the lead. Vivek and Mervin scoring the music. The album is colorful and is set to bring back vintage Prabhudeva to his best dance moves with Hansika too in the foray. Directed by Kalyaan S, the film is set to be released this Pongal.
Singers: Anirudh Ravichandar, Mervin Solomon
Lyricist : Ku. Karthik

A fun filled track that has an underlying energetic current with its lively bass throughout. As usual Anirudh's energetic tone fills the song's theme. The overall feel of the track is very Spanish, to be precise the composer has kept it like a tap dance only tweaking it to keep it regional. With Prabhu Deva at the song's helm, the score is very much to keep the dance moves on the groove, the track goes on with lively music with trumpets and other live instruments.
Singers: Inno Genga
Lyricist : Inno Genga, Ko.Shesha
Internet sensation Inno Genga is best known for tweaking the original song to uplift it in the best western possible way. You are the one is a perfect synth melody to keep romance in the air; starting of on a melodious note goes on with interesting fast paced music. The midsection with synthesized veena and a pinch of classical note is a nice touch, Inno shuttles between English and Tamil lyrics and is safe to say the song should go down well with urban youth. The song is dealt on a western note and might not do the trick to cater all the audience.
Singers: Mervin Solomon, Sameera Bharadwaj
Lyricist : Ko. Shesha
Seramal Ponal is an interesting tweaked version of Inno's You are the one, the melody is high on romance but what stands out easily is Mervin's honey drenched vocals aided by Sameera. As again electronic synth and modern guitar between the interludes are interestingly poised. With Piano, faint chorus and what not Seramal Ponal is a heartwarming number and should do well with young lovers as even the lyrics from Sheshla is high on romance.
Singers: Nagesh Aziz, Sanjana Diwakar
Lyricist: Pa. Vijay

Nakash and Sanjana get on full into a folkish mode that has nothing new to offer even though is a okayish dance number. This song too looks to be tailor made to utilize Prabhu deva's dance to the best possible means. Apart from the interesting classical touch to its vibe, Heartukulla has some fun filled lyrics and nothing more.
Verdict : A colorful album
Gulebagavali album is a mixed pack of goodies that holds melody and dance together. The composer duos of Vivek Siva and Mervin Solomon has done a decent job in scoring an album that should tailor the colorful visualization.
Rating: 2.8/5