Happy Birthday Simbu!
Saturday, February 3, 2018 • Tamil Comments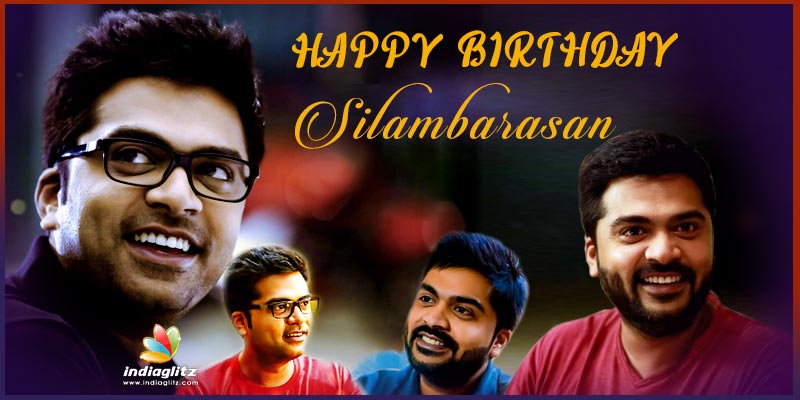 He is the charming bad boy of Tamil cinema. With an early advent into film career, Simbu has made himself to be one of the rare finds in the industry retaining his spot among fans and audiences. As the multi-talented actor turns 34 this day, Indiaglitz wishes STR many more happy returns of the day!
Born to one of the film veterans T.Rajendar, Simbu's talents sprawl across several arenas as an actor, singer, writer(think "Manmadhan"), lyricist and most recently as a music composer as well. Though his early appearances as an energetic  star kid in his father's films gave us a reason to adore him, Simbu made his debut in "Kadhal Azhivathillai" directed by his father which made a good run at the box office.
Following his commendable and mature performance in "Kovil", the actor gained sensation around his "Manmadhan" days with "Loosu Penne" being a super hit among younsters. Down the lane, Simbu has consistently improved himself as evident in his later films. Example: for an actor who commands star image his role in "aanam" came as a sweet surprise where he essays the role of a poor guy hailing from the underpriveleged section which stands significant in his career.
Even then, Simbu's bad-boyish stereotype was completely dislocated when director Gautham Menon's "Vinnai Thaandi Varuvaaya" hit the screens. The transformation was incredible, impressive and impactful proving his ability to be versatile and that he was capable of meaningful roles. Legendary director K.Balachander even called it the best performance in the actor's career. Fan excitement became uncontrollable whenSimbu once again joined hands with Gautham Menon in "Achcham Yenbadhu Madamaiyida" . 
One cannot deny the controversies and obstacles in Simbu's career, but what makes fans love and adore him is how he bounces back after every setback and hardships unapologetically with verve and energy. The actor is already in strenous preparation for his next outing with ace director Mani Ratnam and we wish him the best of years to follow!
Happy Birthday once again STR!
Actress Photos
Avika Gor
Ayesha Singh
Meghana
Nithya Naresh