Hara Hara Mahadeva exit
Tuesday, January 9, 2018 • Kannada Comments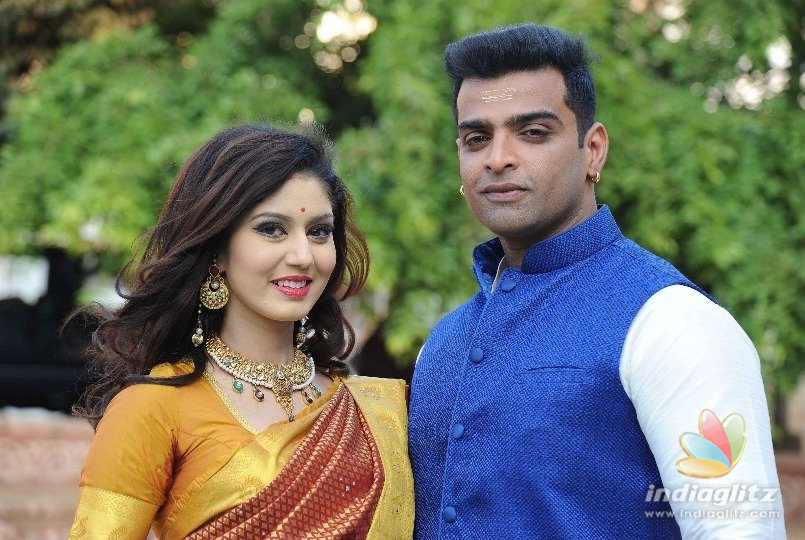 It has been all of a sudden exit after telecast of 416 episodes for 'Hara Hara Mahadeva' that is a copy cat of Hindi mega serial 'Devonka Dev Mahadev' in stars Suvarna channel.
According to sources the dip in television viewership for this mythological serial has made the makers to stop abruptly. On this January 13, Hara Hara Mahadeva concludes in Stars Suvarna.
The last episode is inclusive of 'Marthanda' avatar of Lord Shiva to put an end to Malla Mani and marriage of Mahasla avatar of Parvathi.
The telecast of last episode is at 7.30 on January 13. 'Hara Hara Mahadeva' cast includes Vinay Gowda, sangeetha, Priyanka Chincholi, Keerthi Baanu, Veena Honnappa, Arun Murthy, Aryan Raj, Rajesha, Pallavi and others.
Nikhil Sinha is producer; Deepak Garg is director besides handling cinematography. Nitin Gopi and Srinivas Prasad are episode directors. 
RELATED NEWS
Actress Photos
Anusha Rai
Varalaxmi
Regina Cassandra
Ishara Nair