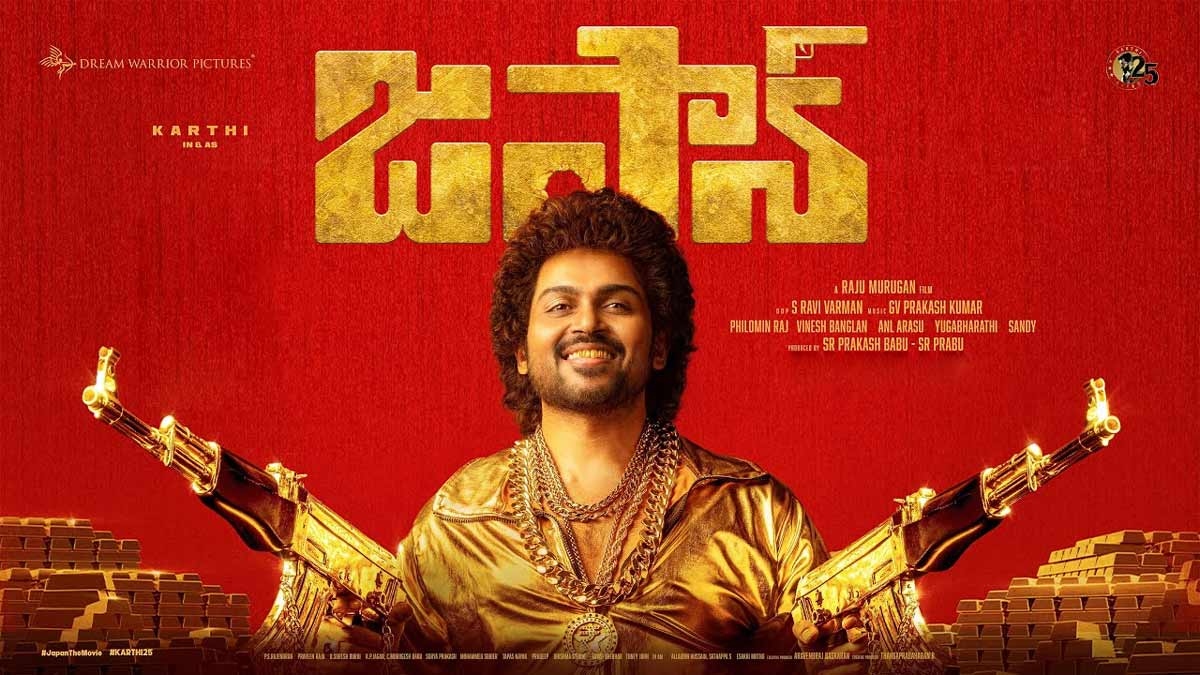 'Japan', directed by Raju Murugan, has become the cynosure of all eyes, drawing attention not just for Karthi's versatile performances and substantial Telugu fanbase but also for the prestigious association with King Nagarjuna, who is presenting the film under his renowned Annapurna Studios banner. The convergence of talent and industry backing has elevated the anticipation surrounding "Japan" to new heights.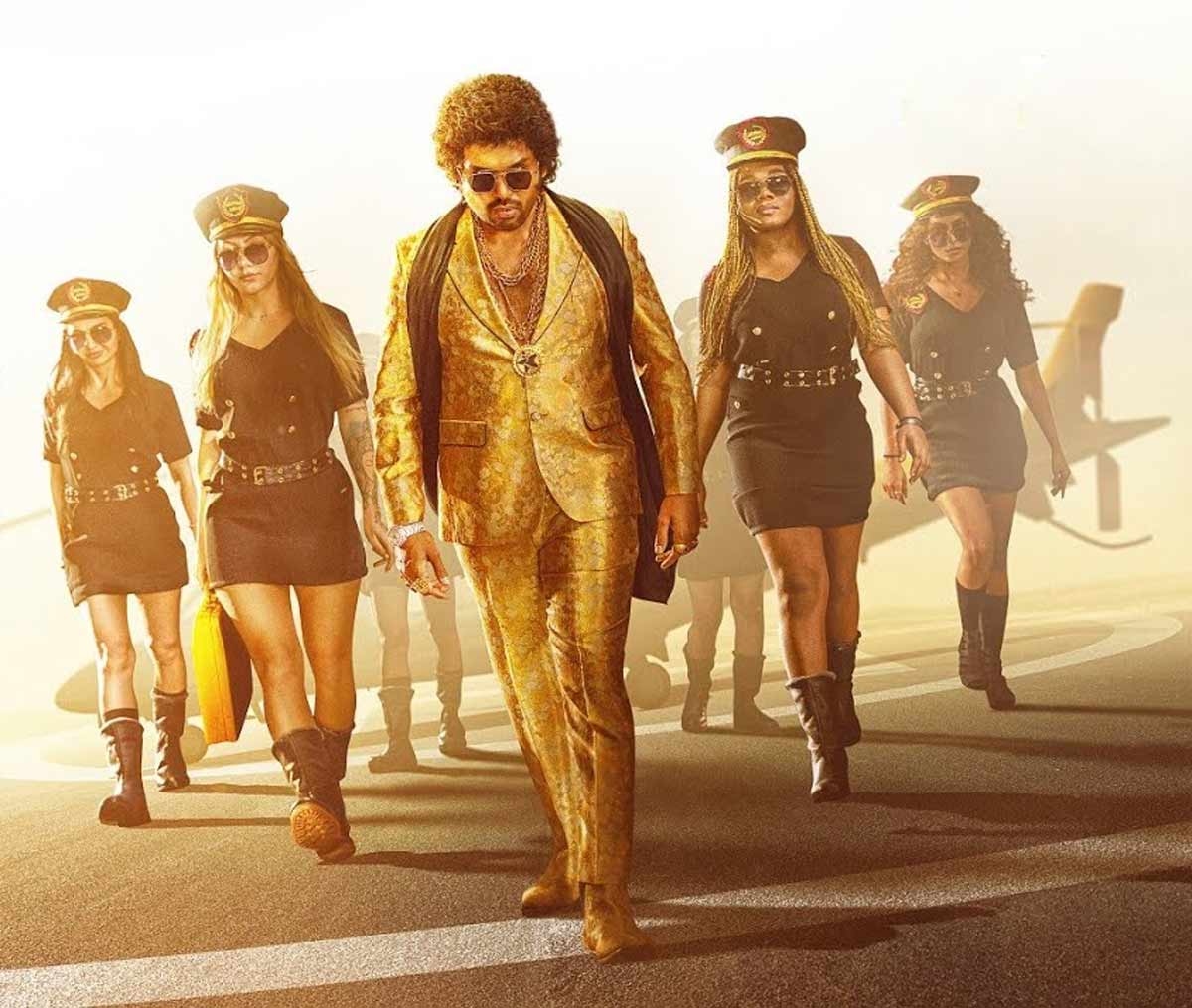 Story:
In the heart of Hyderabad, a notorious burglary and a tragic murder at a prestigious jewelry outlet thrust the city into turmoil. All evidence converges, painting the enigmatic figure of jewel thief Japan (Karthi) as the prime suspect. Leading the pursuit is a determined team of cops spearheaded by Sridhar (Sunil) and a dedicated ensemble. As the investigation unfolds, startling revelations surface, unveiling a tapestry of secrets surrounding the heist.
At the crux of the mystery lie the intertwined fates of Japan, his passionate lover, the captivating Sanju (Anu Emmanuel), and the perplexing motives steering their involvement in these audacious robberies. The layers of their relationship, aspirations, and hidden agendas gradually come to light, weaving a complex narrative that blurs the lines between law and loyalty, love, and larceny. As the relentless pursuit of truth unravels, it challenges the perceptions of right and wrong, painting a portrait of individuals driven by desires that transcend conventional boundaries.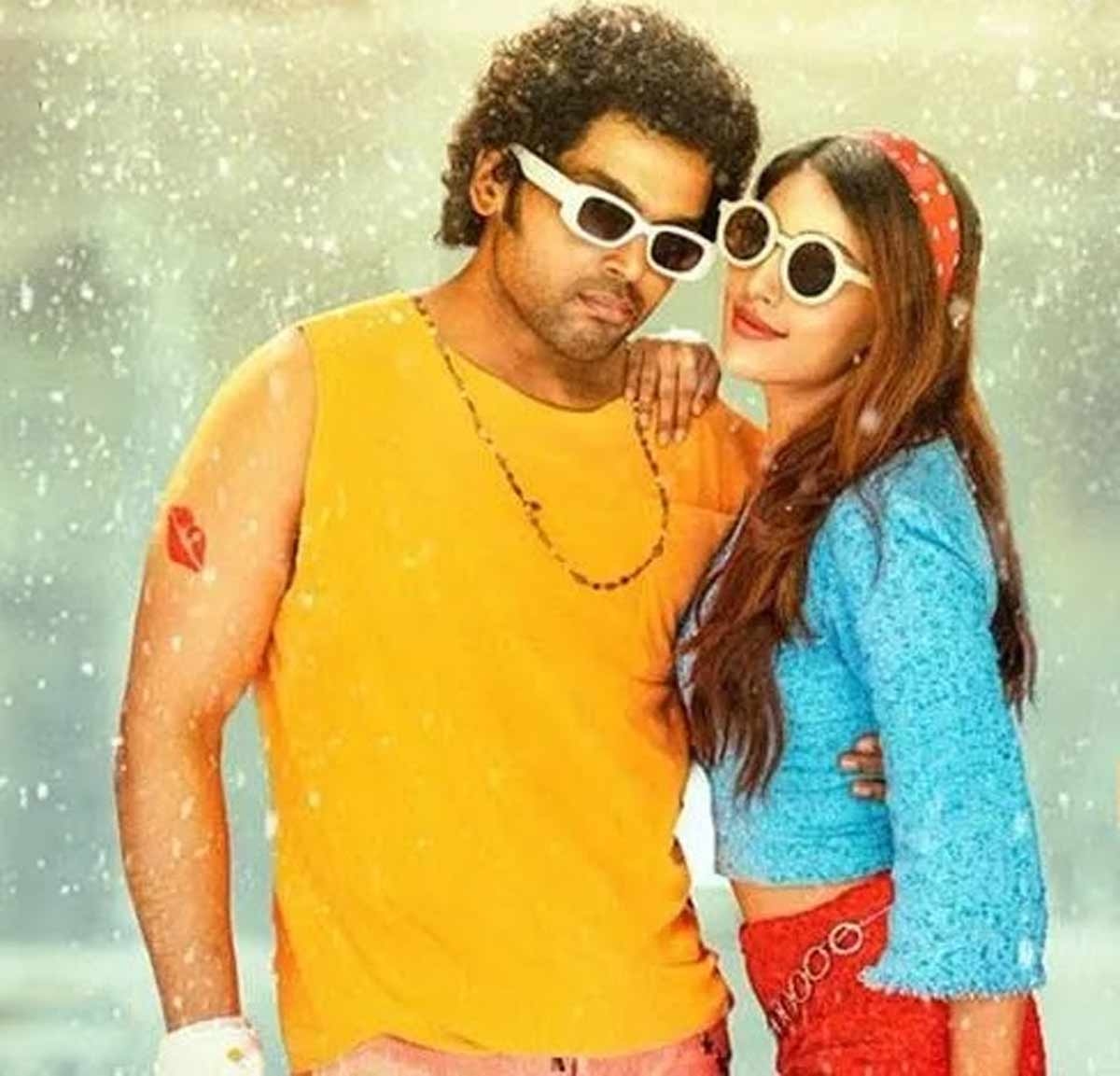 Analysis:
Karthi delivers an extraordinary performance in a role that showcases a striking departure from his previous films. His transformation, both in appearance and demeanor, introduces a whole new dimension to his acting, surprising audiences with his attitude, style, and undeniable swag. His nuanced body language and the delivery of his dialogues add immense depth and value to his character, a testament to the immense effort he invested in the role.
Anu Emmanuel, the female lead, despite limited screen time, exudes charm and elegance, especially in the song sequences and select scenes. Sunil, in an important role, performs adequately, although it echoes familiar tones from his previous works. The ensemble cast, including Jithan Ramesh, Vijay Melton, Vagai Chandrasekhar, and others, play their respective roles convincingly.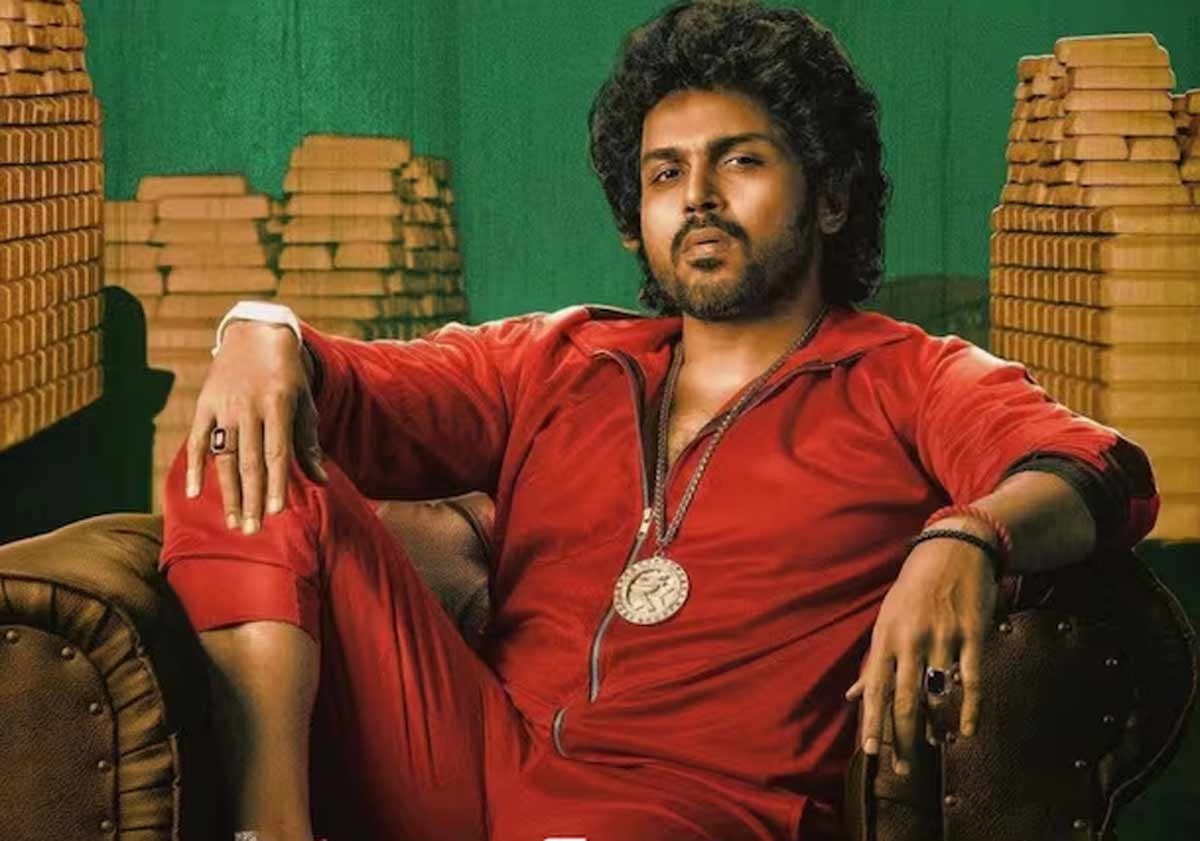 'Japan', helmed by Raju Murugan, renowned for his National Award-winning film 'Joker', initially builds an intriguing air of suspense around the jewel theft, successfully engaging the audience. However, the narrative loses momentum when Karthi's character exits the screen, impacting the overall pacing and flow of the story.
Nevertheless, Raju Murugan crafts an engaging second half, marked by a compelling interval block and a riveting pace. Karthi's on-screen presence elevates the scenes with his mannerisms and dialogue delivery, complemented by witty and humorous lines. While the director's unique story and screenplay maintain interest, the film could have benefited from trimming unnecessary elements for a tighter result.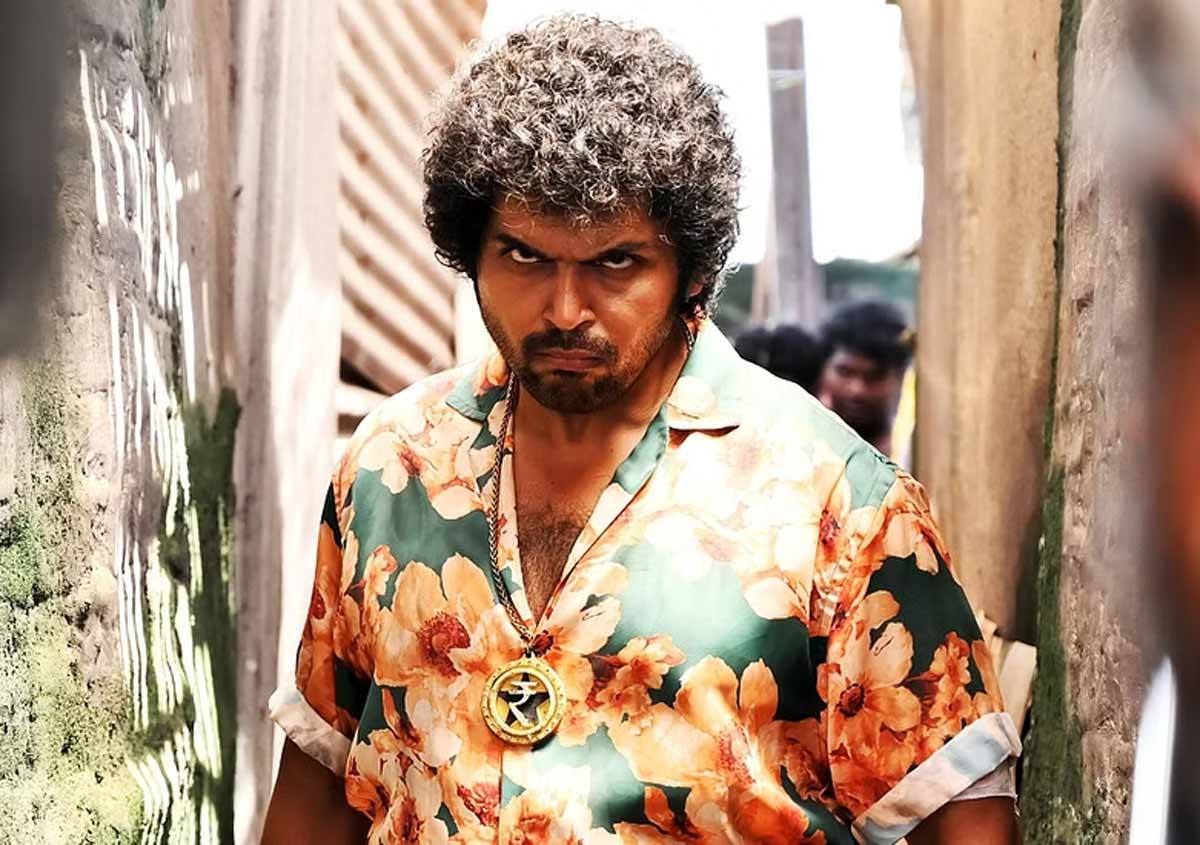 The music by GV Prakash Kumar, though suitable for the Tamil audience, fails to leave a significant impact in the Telugu version. Nonetheless, Karthi's attempt at different dance moves in the songs stands out, while his background score significantly enhances the impact of the scenes. Ravi Varman's cinematography beautifully captures various moments in a realistic light, enriching the film's visual appeal. However, the editing by Philomin Raj feels excessive and could have benefitted from trimming to maintain a more dynamic narrative pace. Nonetheless, the film boasts commendable production values.
Verdict:
"Japan" is a riveting money heist thriller, showcasing Karthi's remarkable talent in a captivating one-man performance. Raju Murugan's direction takes Karthi's heroism to new heights, presenting him in a remarkably distinct light. While the film mesmerizes with its gripping storyline, a touch of refinement in the script could have catapulted it to even greater cinematic heights.
Rating: 2.5 / 5.0
Showcase your talent to millions!!
Write about topics that interest you - anything from movies to cricket, gadgets to startups.
SUBMIT ARTICLE
More
Telugu Movie Reviews
Calling Sahasra
Atharva
Animal
Kota Bommali P.S
Aadikeshava
Sound Party