OH NO! Kangana in legal trouble over 'Rani of Jhansi'!
Friday, May 19, 2017 • Hindi Comments

Listen to article
--:-- / --:--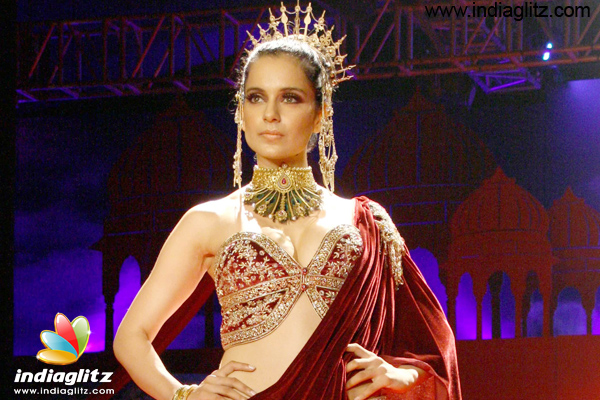 Acclaimed filmmaker Ketan Mehta on Thursday said he has sent a legal notice to actress Kangana Ranaut for conniving with producer Kamal Jain and others to hijack 'Rani of Jhansi - The Warrior Queen', his most ambitious film project.
According to Mehta, he had approached Kangana to play the role of Rani Lakshmibai of Jhansi in his film in June 2015. The actress had publicly committed to doing the project with him in 2015 but later she announced another film titled 'Manikarnika - the Queen of Jhansi' with another producer and director.
When contacted Mehta, he said: "Yes it is true. We have sent a notice to Kangana as I think there is an attempt of hijacking a film."
"I had approached her in June 2015 regarding this project and she had readily agreed to do it and enough statements have been made by her showing the commitment about the project," Mehta said.
"We also shared the script, certain research material and a lot of discussion had happened. After this, suddenly we hear that she is doing a project with some other producer. I find this completely unethical," he added.
The 'Manjhi' said now his lawyer will take up the matter with the actress.
"This is for the legal lawyer to work it out. We have put 10 years of our life in this project as it's a great project for the world, not just India," he said.
Asked if Kangana has responded to the notice yet he said: "She is yet to respond to it."
'Manikarnika - The Queen Of Jhansi', slated to release in April 2018, is being directed by Krish.
The news of Mehta's notice comes soon after writer Apurva Asrani expressed dissatisfaction over how Kangana took additional credit for the story in the upcoming film 'Simran'.
Follow us on Google News and stay updated with the latest!
Follow