Kohli decides to endorse only those products which he used
Thursday, October 12, 2017 • Tamil Comments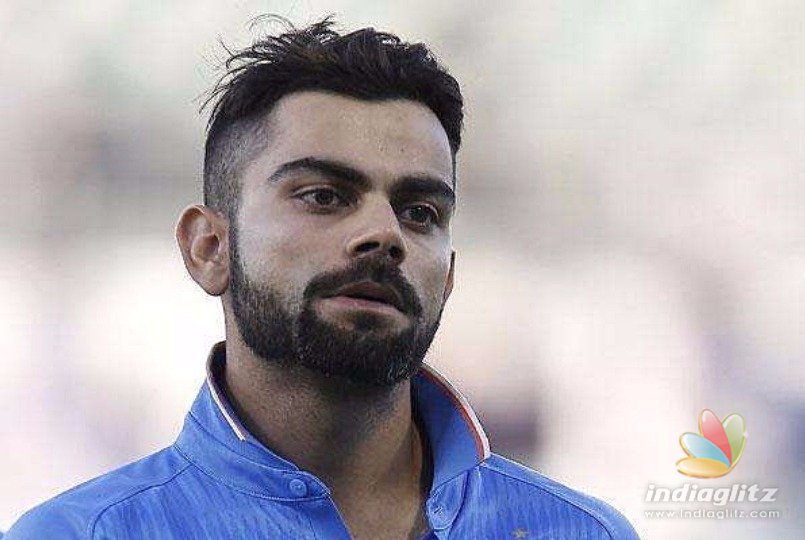 Indian cricket captain Viral Kohli, arguably the best batsman in the world at present in all the formats of the game put together (Tests, ODIs and T20s), has said that he had taken a conscious decision not to randomly endorse any soft-drink or other commercial brands.  "I'm aware that I have to set an example to kids and my fans who follow me in many ways," he has said.
"I have taken a conscious decision to endorse only those products which I use regularly," Delhi-born Kohli added. Kohli is also considered the 'best captain' in international cricket by cricket critics and pundits. Besides his cricketing prowess, Kohli also has come across as a nice, cultured human being. Some time back, he responded softly and positively to his fans' criticism of his ladylove Anushka Sharma.
This made him even more popular among girls. He also spent an entire day with soldiers of the Indian Army and later penned a personal letter to a mother whose video footage beating of her child had gone viral on social networking sites. Kohli's conern for the society is unmistakable. He has now gone ahead and taken a decision on his own not to endorse commercial brands at will except those which he used personally.
Kohli has also decided not to endorse any soft-drink brands as he wants to set an example to kids, students and his fans who have been admiring him as the 'next legend' of Indian cricket. For starters, Kohli is already in line as probably the only batsman to better cricketing legend Sachin Tendulkar's record of a century of centuries in international cricket.
"I would never impose anything that I don't use personally on my fans or the people," Kohli has categorically stated.
RELATED NEWS
Actress Photos
Niharika Konidela
Priya Bhavani
Sanchita Shetty
Samantha