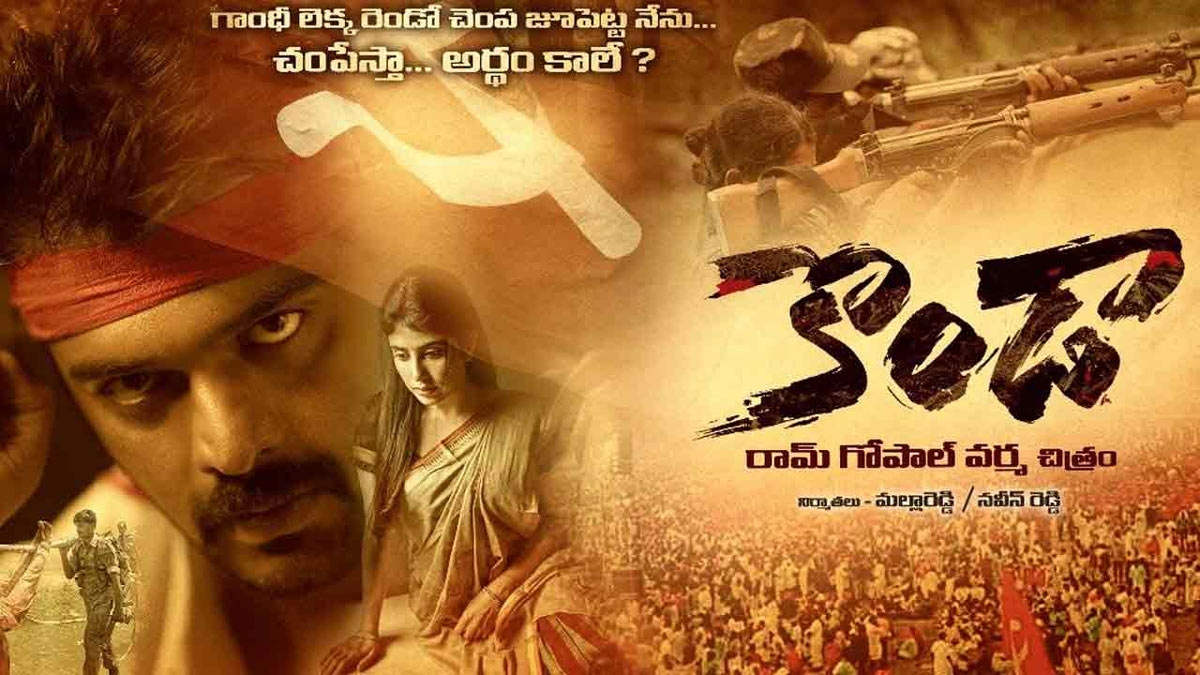 'Konda' is out in theatres. In this section, we are going to review the latest box office release.
Story:
The story is set in the late 1980s and goes on to narrate the journey of Konda Murali (Thrigun) and Surekha (Irra Mor) till the late 1990s.
The lead pair are student leaders at a college in Warangal. Thanks to Murali's nature, he becomes a Naxal sympathizer. His tryst with Maoist commander RK (Prashanth Karthi) threatens his peace. When a wannabe Minister named Nalla Sudhakar (Prudhviraj) decides to use Murali as a pawn, things don't pan out as planned for both. Murali and Surekha end up facing a deluge of unexpected situations in life.
Analysis:
Right at the start, Konda Murali is assaulting a molester. Enough. Isn't this enough to convince you that Murali is a great human being for the reason that he skins rapists alive? Is anything more required to convince the audience that he is a supremely perfect fellow in whose story the audience have to invest 2 hours of time? The answer would be 'yes' in the 1980s. This is 2022, although RGV might not agree with us. Geniuses live in a parallel world.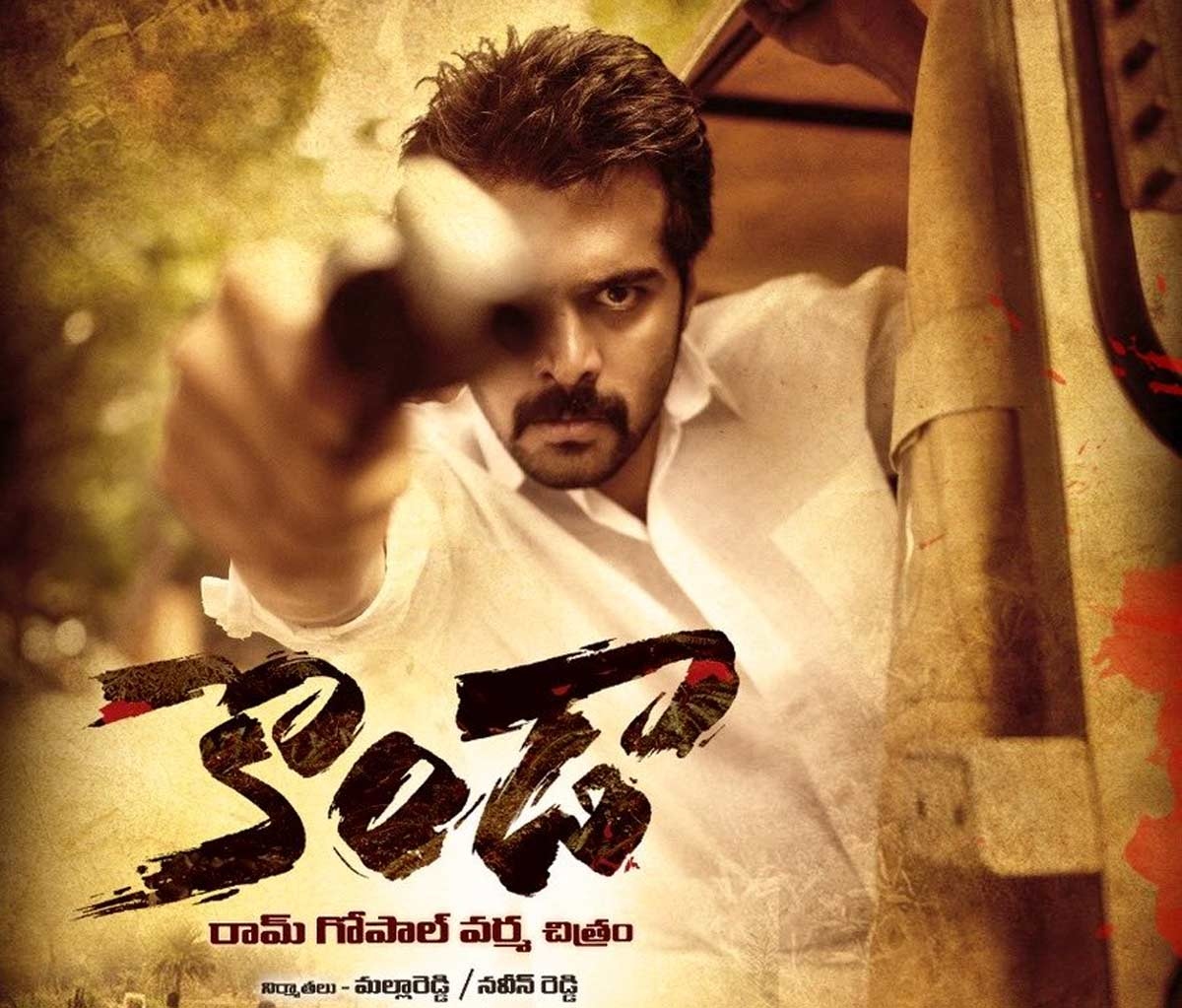 What happens soon after the intro is even more novel. The hero's parents scold him for getting into troubles. A very refreshing quarrel scene between two parents and their hero-son, it is. And what the hero-son tells his parents in retort is even more novel. "This is the way I am," he says. A very refreshing, unusual characterization, we must say. As we know, geniuses live in a parallel world.
What follows this singularly outstanding scene is even more exceptionally extraordinary. The hero bumps into the heroine on a college campus. Love is born. Moments later, they both dash into each other. An absolute first-time scene, this! Then, RGV introduces a song his Ekalavya 'sishyudu' would have done after watching 'Naizamu Pori' from his 'Gaayam'.
Meanwhile, Comrade RK is wearing an 'I will not loosen my facial muscles until Karl Marx is declared the father of the nation' expression on his face even at a college cultural fest. The Naxals in this film are something. They reel off one revolutionary stanza for each stabbing they inflict on the capitalist pig they get to kill. Unfortunately, one capitalist pig needs multiple stabbings to breathe his last. So, the Naxals sing an unending ballad, something that only Gaddar can appreciate in this day and age.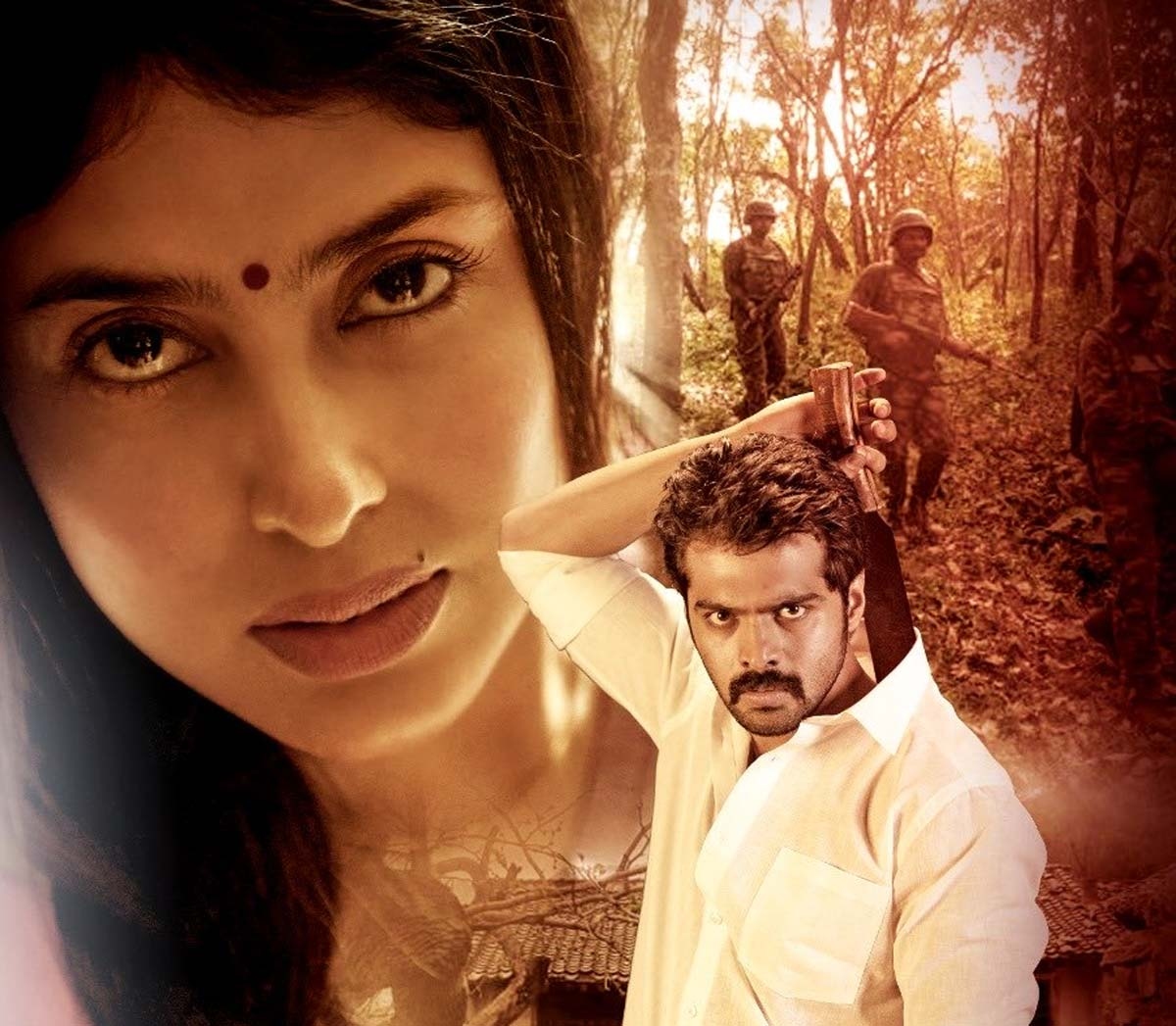 There is a serious, supposedly emotional song where words like 'Konda', 'banda' and 'yenda' are mentioned. You just start wondering if RGV lost interest midway while doing the film and started cracking jokes about his protagonists when the female protagonist tells the male protagonist that he is neither Konda nor banda but something great!
A murder scene is played to a children's rhyme. Prudhviraj's character employs a bad cop. In their first meeting, he says, 'I like you because you come straight to the point' when the cop asks him, 'What should I do?'. RGV thinks that people love conversations of this sort when even TV serial writers know they work only for the 60 audience.
The film takes incredible leaps. There is an attempt on Murali's life. If RGV didn't say in pre-release interviews that 42 bullets were pumped into his body by assailants, I would have believed that the attack was no big deal. The staging is that ordinary.
Tulasi plays Murali's mother and he emotes as if she has been possessed by a ghost. LB Sriram plays Murali's father and he emotes as if he has no clue what is happening in his son's life. Had Parvarthy Arun, who has played the female Naxal leader, played Surekha, the film would have been less punishing.
Verdict:
Ram Gopal Varma fails 'Konda' with dated narration.
Rating: 1 / 5.0
Showcase your talent to millions!!
Write about topics that interest you - anything from movies to cricket, gadgets to startups.
SUBMIT ARTICLE
More
Telugu Movie Reviews
Kota Bommali P.S
Aadikeshava
Sound Party
The Trail
Spark
Sapta Sagaralu Dhaati (Side B)