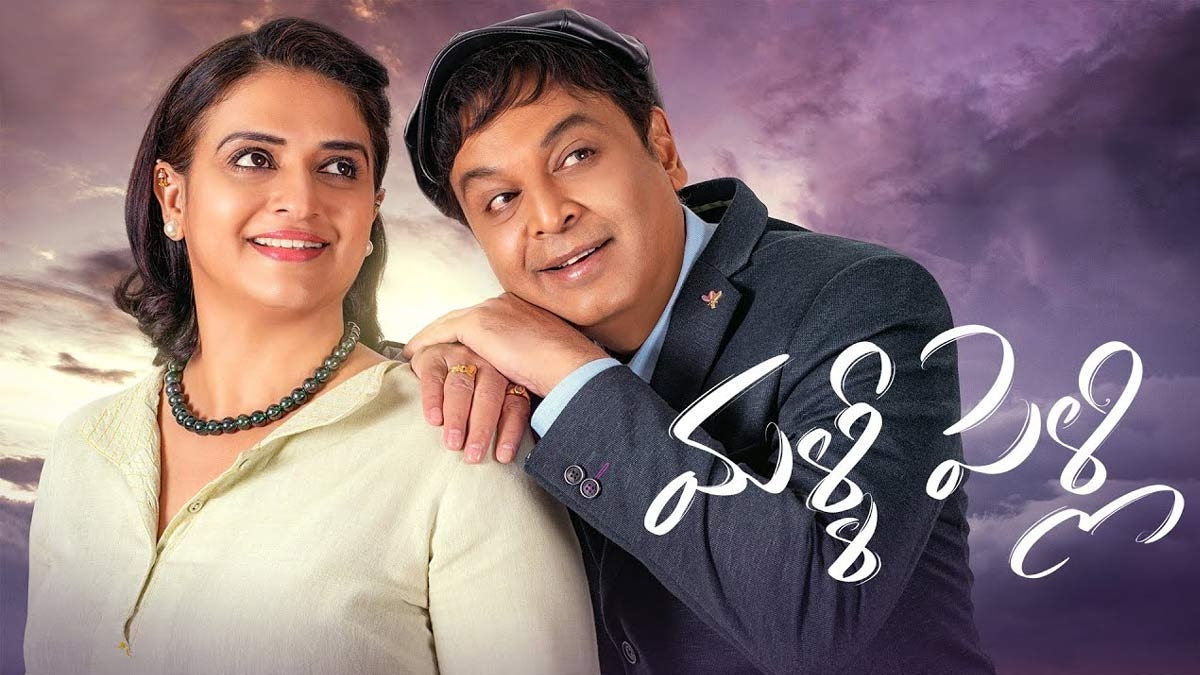 Malli Pelli made enough noise before its release thanks to the bold behavior of Naresh and Pavitra Lokesh in all the press interviews. The film directed by MS Raju is out in theaters now. Read our review here.
Story:
Narendra(Naresh) is a filthy rich film star who is having issues with his third wife(Vanitha Vijay Kumar). At the same time, he comes across a middle-aged actress from Kannada named Parvathy(Pavitra Lokesh) and falls for her. He decides to woo her and enter a relationship. But his wife starts creating big issues. How a 60-year-old man takes a bold step and wins his love by fighting his wife is the story of Malli Pelli.
Analysis:
Malli Pelli is a film that is not for all. It sounds interesting to those who are aware of Naresh and Pavitra Lokesh's relationship. MS Raju has made this affair into a film by adding a lot of masala. Well, the way the film was promoted looked cheesy but the film is not that bad. It showcases the emotions and what went into them taking bold steps in life is what is showcased in a good way in the film.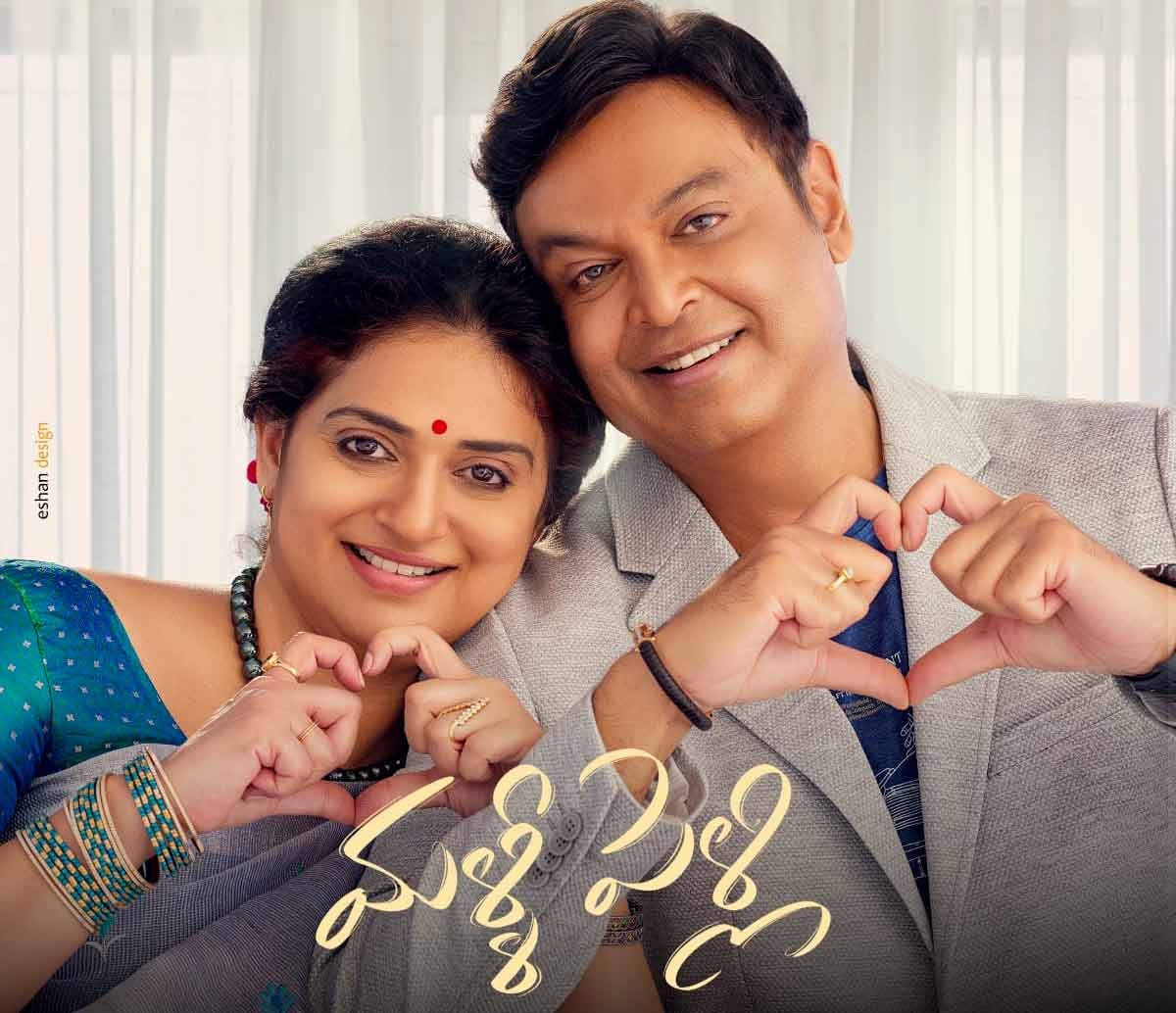 It is clear that MS Raju has taken the sides of Naresh and showcases him in a heroic manner and as a man who is forced to find love. Naresh, who is a pro in such roles breathes fire and gives one of his best performances. His flamboyance and hyper nature are showcased well by MS Raju. Pavitra Lokesh was also decent in her role and emotes a lot through the eyes. Jayasudha and Sarath Babu are seen in cameos.
But in all this, where does the film falter? It is the second half which goes for a toss. The director starts a flashback of Pavitra Lokesh which is boring and deviates the topic and bores the audience. There are so many padding scenes that were not needed at all and due to this, the editing becomes dull in the film. Naresh as the producer has spent good money and that is shown on screen.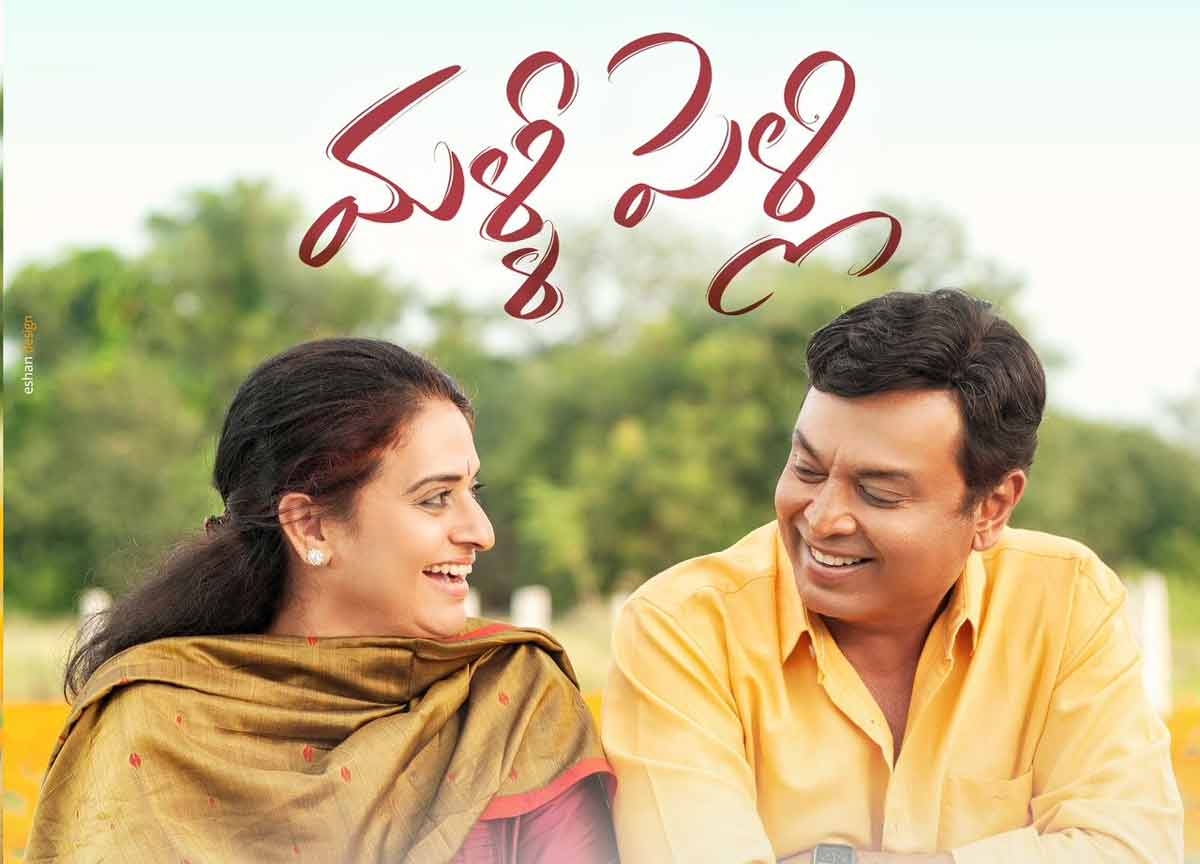 The songs are good and so was the camerawork. The screenplay in the second half is a letdown. Also, the film has a lot of conversations between the lead pair which can bore the youth. The film has that OTT kind of feel and would have got a solid reception if it had a digital release. The film is not that bad but is not greatly engaging either.
Verdict:
On the whole, Malli Pelli is a bold film with a modern take on relationships. Naresh has marketed the film so well that a section would come to the theaters to watch the film and Malli Pelli would cater to such people.
Rating: 2.5 / 5.0
Showcase your talent to millions!!
Write about topics that interest you - anything from movies to cricket, gadgets to startups.
SUBMIT ARTICLE
More
മലയാളം Movie Reviews
Drishyam 2
Ayyappanum Koshiyum
Hey Jude
Aadhi
Vimaanam
Aadu 2