An electrifying album from Anirudh!
Monday, March 16, 2020 • Telugu Comments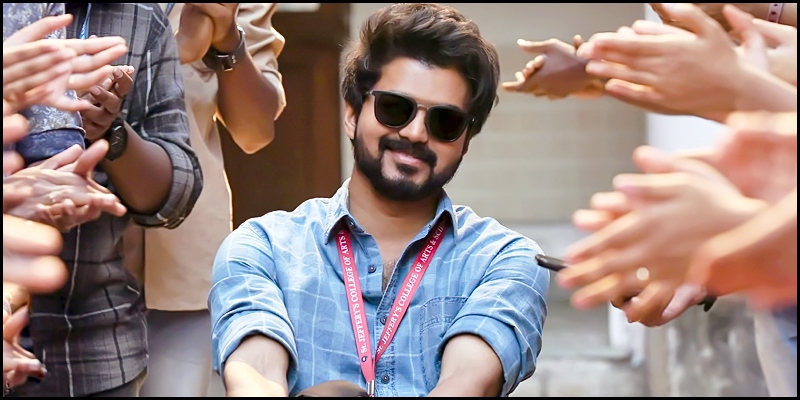 Album: Master
Composer: Anirudh Ravichander
An electrifying album from Anirudh!
Anirudh Ravichander, Thalapathy Vijay. Those two names in combination mean a lot to the Tamil pop music lovers since 'Kaththi'. Having already delivered some amazing music for Vijay, Anirudh is all set to take us for yet another musical roller coaster. Roping in some of our favorite lyricists like Arunraja, Arivu and musicians like Yuvan Shankar Raja, Santhosh Narayanan, the album promises a spectacular treat!  
Kutti Story
Vocals: Vijay, Anirudh; Lyricist: Arunraja Kamaraj
Kutti Story is a wonderful example of how proper art direction (just for the lyric video that too!) can elevate a musical expression. And the crazier part is, even if you take away the visual treatment and solely rely on the music to judge this song, it's still amazing. A song that's sure to be in the 'motivation playlist' of every student out there! Arunraja's lyrical Thanglish wordplay and Vijay's rendition layered with motivational truths makes Kutti Story carry a bigger meaning. This Kutti Story is going to rule the charts for a while, undoubtedly.
Vaathi Coming
Vocals: Kaka Bala, Anirudh
Lyricist: Kaka Bala
Just the energy this track carries will move you to the dance floor. The Shenai and the percussion is pure joy to listen to with Balachander's lines amplifying the jubilant vibe. Kaka Bala's vocals in Vaathi Coming definitely makes you jump up in surprise and join in the party. Full kuthu, full on celebration for the fans!
Vaathi Raid
Vocals: Arivu, Anirudh; Lyrics: Arivu
We aren't over-exaggerating at all when we say Arivu is sort of becoming the poster boy for the rap scene in Tamil cinema. His rap delivery alone is ballistic, aggressive while retaining the cheeky demeanor that gives the song its badass pump. A particular juncture in the track somewhere after 130 seconds, there's no stopping Arivu the way he spews words. This track, with the music, the lines and Arivu's rendition- would be something the Rap God would be proud of!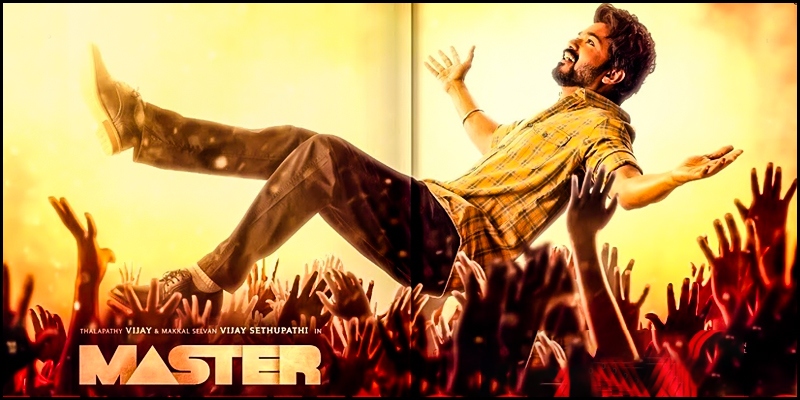 Andha Kanna Paathaakaa
Vocals: Yuvan Shankar Raja; Lyricist: Vignesh Shivn
Some prayers do get answered. That's how one feels when getting to listen to Yuvan Shankar Raja crooning for Anirudh's music. Yuvan brings his own brand of 'trance' vibe for Vignesh Shivn's romantic lines. Vignesh Shivn is in his elements with his writing being simple, clean and easily graspable. Not to mention Keba Jeremiah's efficient contribution through acoustic and electric guitars that gives a lively rhythm to the track. Andha Kanna Paathaaka will definitely make into your romance playlist.
Quit Pannuda
Vocals: Anirudh Ravichander
Lyricist: Vignesh Shivn
Well, a track title asking you to quit? The sweet surprise comes a few seconds into the song- it's all about quitting the bad things in your life (like alcohol). Especially some lines towards the end like inimel kudipiya…valkaiya kedupiya…sonna ketpiya… corelates to the authoritative affection of a 'Master' perfectly. Anirudh's rendition, Vignesh's lines balances the soothing, progressive layer build-up of the track. And we're not complaining about the jazzy treatment in some junctures. It decorates some open ends of the track fittingly. Entertains, educates, cares- somethings only which a song can do!
Polakattum Para Para
Vocals: Santhosh Narayanan; Lyricist: Vishnu
There's always something unique that blows our mind when a composer sings, think AR Rahman, Yuvan Shankar Raja. Santhosh Narayanan's rendition for this track is at first notice, honestly unbelievable and strangely new in a good way, especially during the intro portions. But then as you delve deep and merge into Santhosh's performance along with the beat patterns and the rhythm, you know you like it. Vishnu's lyrics is a celebration of the aggressive but 'with reason only' hero that fans love. It would be interesting to experience the song with visuals of the film…so fingers crossed!
Tharudhala Kadharuna:
Vocals: CB Vinith; Lyricist: Vishnu
The stark difference that Vishnu has been able to pull off between Polakattum Para Para and Tharudhala Kadharuna is alone commendable. The tenderness, vulnerability and the emotion the line carry are definitely attributes of a strong writer. Add to that, Anirudh's equally melancholic composition, this song though small in duration, will stay longer in your heart. 
Beat of Master
If Anirudh's versatility is 'oh so obvious' throughout the album, this particular Beat of Master is a justifiable example. The composer has rendered a percussion-soaked bgm that is sure to evoke much impact in the movie. The rise in the pace stabilizes to finish at the very end in an abrupt, sudden and intriguing way.
Pick of the album: Vaathi Raid
Verdict: The culmination of good composition, lyrics and singers make the album remarkably entertaining and highly listenable.
Rating: 3.75